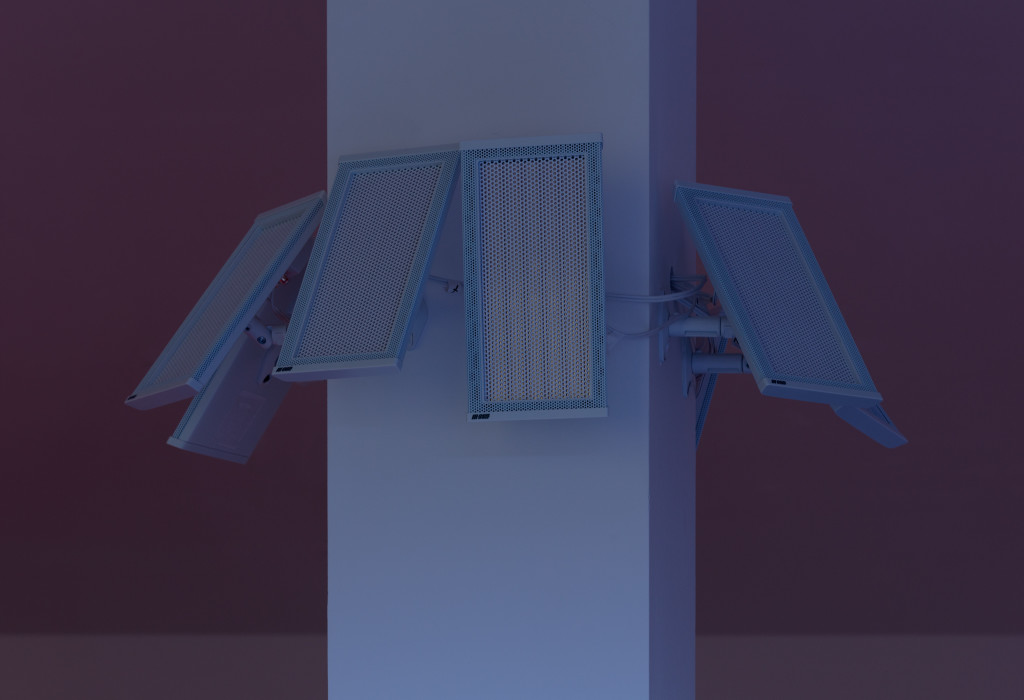 Etienne Chambaud
Syrinx
2021
Computer simulation, sound diffusion system
Dimensions variable
Each work from the series Syrinx consists of a neural network producing the song of a single bird from an identified species of origin (a blackbird, a nightingale, a duck, etc.). Installed alone, the bird will sing with various rhythms and an internal logic during the day, for example, less vocal at certain times and more active during other periods. Its vocalization will remain within a given range of its original species / identity (for instance, the one of a given nightingale), yet its song could slowly evolve and drift.
If exposed to another bird (from the same species or another) or multiple birds, one bird would slowly transform his song, as it is influenced by the song of the other(s). If exposed long enough, the specific identity might disappear.
The title of the series, Syrinx, refers to the specialized "second" voice box of birds. That organ was named in reference to a Greek myth: in this story, told in Ovid's Metamorphoses, the nymph Syrinx, fleeing from Pan's advances, is turned into reed (Schilfrohr). Pan cuts the grass and hence makes his pipes from this reed. Similar to the myth of Daphne and Pan, the god's use of the material constitutes an act of appropriation and even violation. The addition of the parenthetical formulation names the Latin name of the bird's genus with the prefix "ex", here in the Latin meaning of the word ex, namely "out of."
%3Cdiv%20class%3D%22artist%22%3E%3Cstrong%3EEtienne%20Chambaud%3C/strong%3E%3C/div%3E%0A%3Cdiv%20class%3D%22title%22%3E%3Cem%3ESyrinx%3C/em%3E%2C%202021%3C/div%3E%0A%3Cdiv%20class%3D%22medium%22%3EComputer%20simulation%2C%20sound%20diffusion%20system%3C/div%3E%0A%3Cdiv%20class%3D%22dimensions%22%3EDimensions%20variable%3C/div%3E