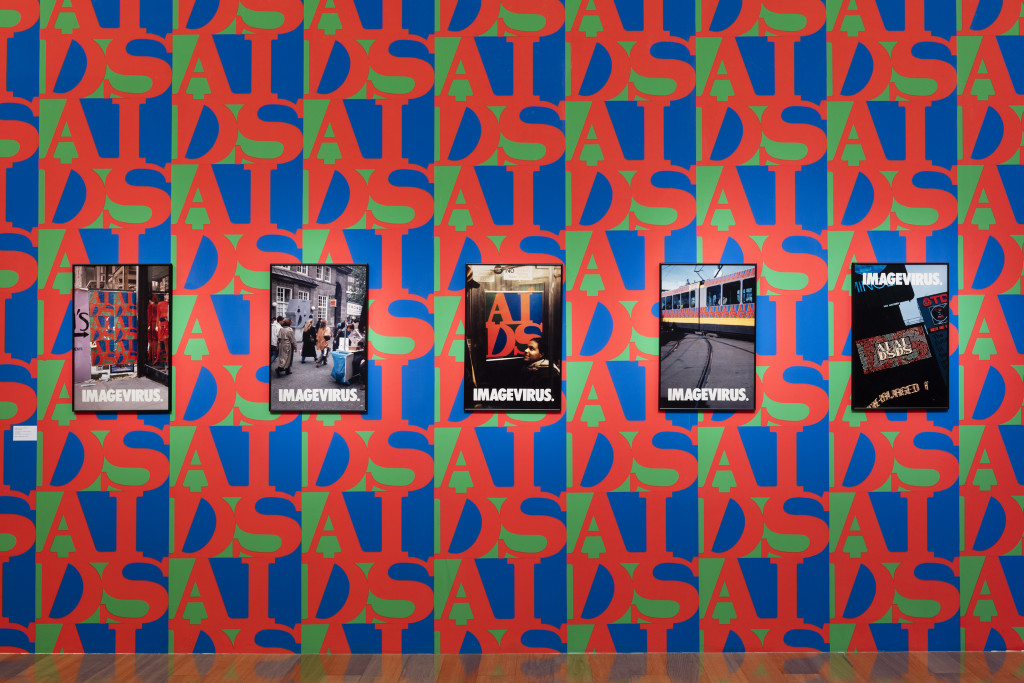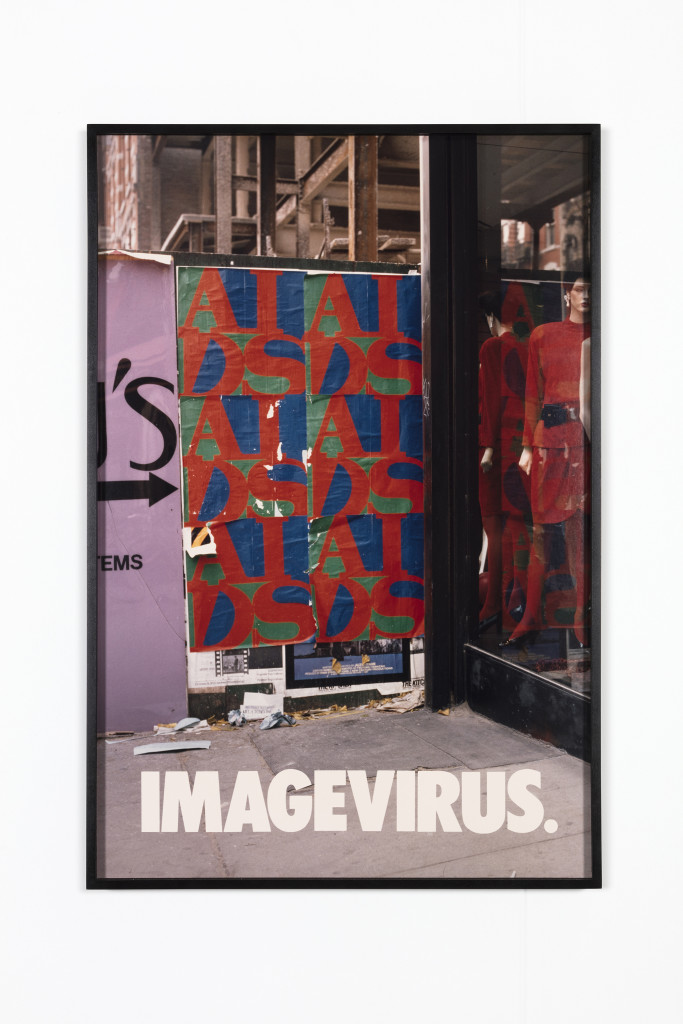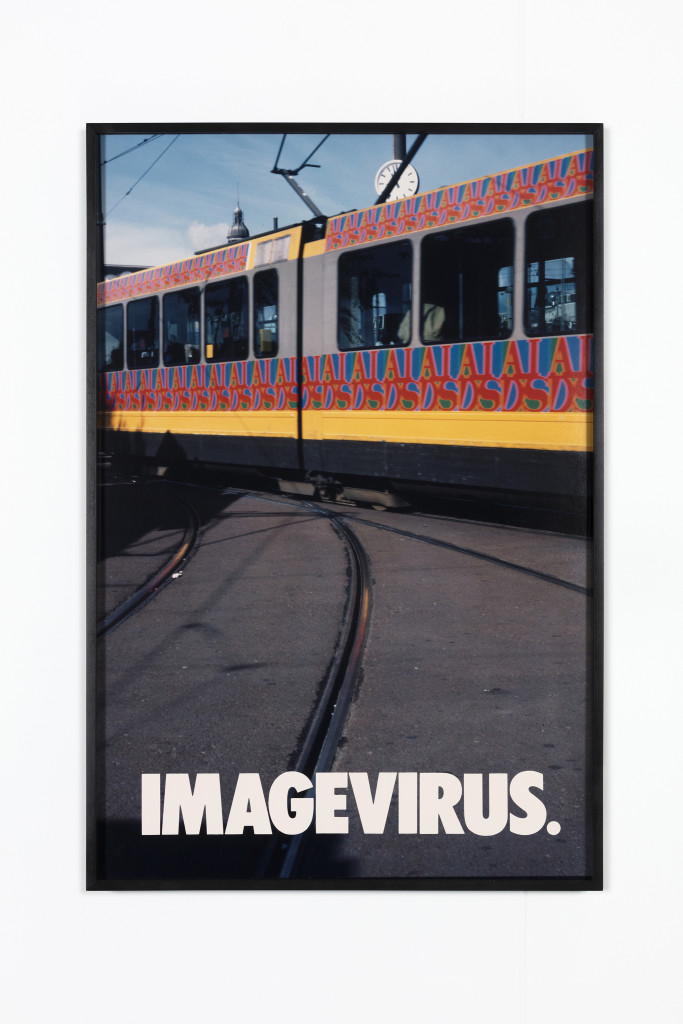 General Idea
Imagevirus
1989-1991
Chromogenic prints (Ektacolor)
5 parts, 76 x 50,4 cm each (unframed)
In response to an invitation to create works for the Art against AIDS benefit in 1987, General Idea appropriated the colors and stacked letter design of Robert Indiana's widely quoted LOVE (1965), re-configuring it to read "AIDS." Producing posters, wallpaper, stamps, public sculpture, and billboards, General Idea spread its AIDS logo throughout art institutions and transportation systems in the United States and Europe, as well as in galleries, with the now iconic series of AIDS paintings and wallpapers.
Using the mechanism of viral transmission, this project spread like a virus, producing an image epidemic in urban spaces from Manhattan to Sydney. Appropriating an Absolut Vodka advertising campaign, it was displayed as, among other things, a Spectacolor sign in Times Square, a sculpture on a street in Hamburg, and a poster in the New York subway system.
The work includes five prints, each with a subtitle describing the location where the AIDS logo was presented in various media: 1. Imagevirus (Posters), 1989 Documents General Idea's AIDS poster project on the streets of New York in 1987. 2. Imagevirus (Times Square), 1989 Documents General Idea's AIDS animation for the Spectacolor Board in Times Square, New York. 3. Imagevirus (New York Subway), 1991 Documents General Idea's AIDS poster project for the New York City subway system. 4. Imagevirus (Amsterdam), 1991 Documents General Idea's AIDS project for the trams in Amsterdam. 5. Imagevirus (Hamburg), 1991 Documents General Idea's AIDS sculpture (1989) on a shopping street in Hamburg: the sculpture was intended to collect graffiti and other detritus as part of a public dialogue.
%3Cdiv%20class%3D%22artist%22%3E%3Cstrong%3EGeneral%20Idea%3C%2Fstrong%3E%3C%2Fdiv%3E%0A%3Cdiv%20class%3D%22title%22%3E%3Cem%3EImagevirus%3C%2Fem%3E%2C%201989-1991%3C%2Fdiv%3E%0A%3Cdiv%20class%3D%22signed_and_dated%22%3ESigned%20and%20numbered%3C%2Fdiv%3E%0A%3Cdiv%20class%3D%22medium%22%3EChromogenic%20prints%20%28Ektacolor%29%3C%2Fdiv%3E%0A%3Cdiv%20class%3D%22dimensions%22%3E76%20x%2050%2C4%20cm%20%2829%207%2F8%20x%2019%203%2F4%20in%29%20each%20%285%20prints%29%20%28unframed%29%3Cbr%20%2F%3E%0Aje%2076%20x%2050%2C4%20cm%20%28f%C3%BCnf%20Drucke%29%20%28ungerahmt%29%3C%2Fdiv%3E%0A%3Cdiv%20class%3D%22edition_details%22%3EEdition%20of%206%20plus%201%20artist%27s%20proof%3C%2Fdiv%3E