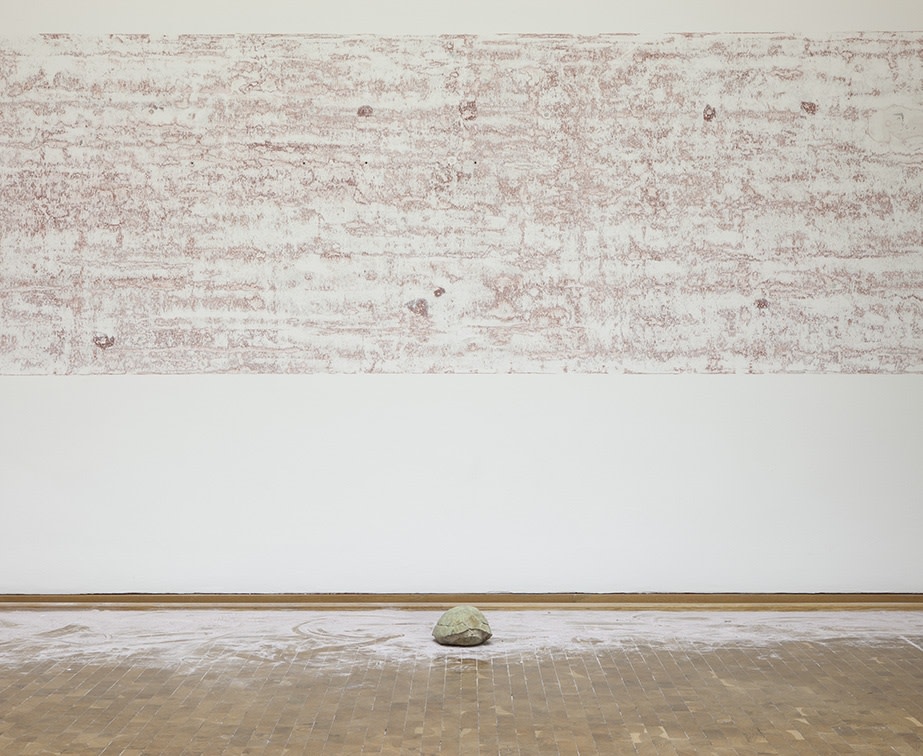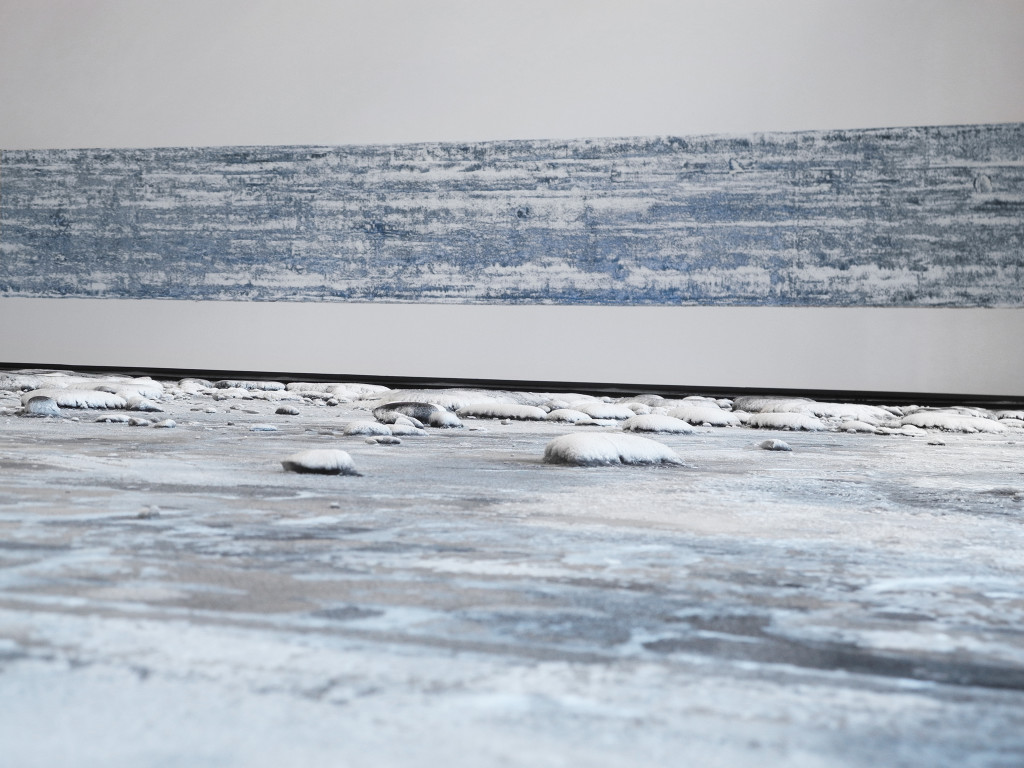 Polish rests, fossil turtle
Dimensions variable
Layers of paint are removed from the exhibition wall leaving an irregular mark of the previous wall color. The amorphous shape of the large area of erasure is reminiscent of a landscape or a satellite image, or a cloud. The dust or sand-like rests of the removed color remain on the floor forming an artificial "shore." Placed on these remnants, a fossilized turtle further suggests an aquatic setting. The color of the older paint, the undefined shape of the irregular mark and the unlikely presence of the turtle invite associations with an imaginary journey or a dream. In addition, the contrast between the age of the fossilized animal and that of the dust left over from recently polishing the wall creates a noticeable tension.
The work was exhibited in Pierre Huyghe's 2013-2014 retrospective exhibition at the Centre Pompidou in Paris, at the Museum Ludwig, Cologne and at LACMA, Los Angeles.
%3Cdiv%20class%3D%22artist%22%3E%3Cstrong%3EPierre%20Huyghe%3C%2Fstrong%3E%3C%2Fdiv%3E%0A%3Cdiv%20class%3D%22title%22%3E%3Cem%3EShore%3C%2Fem%3E%2C%202013%3C%2Fdiv%3E%0A%3Cdiv%20class%3D%22medium%22%3EPolish%20rests%2C%20fossil%20turtle%3Cbr%20%2F%3ESchleifr%C3%BCckst%C3%A4nde%2C%20Schildkr%C3%B6tenfossil%3C%2Fdiv%3E%0A%3Cdiv%20class%3D%22dimensions%22%3EVariable%3Cbr%20%2F%3EVariabel%3C%2Fdiv%3E