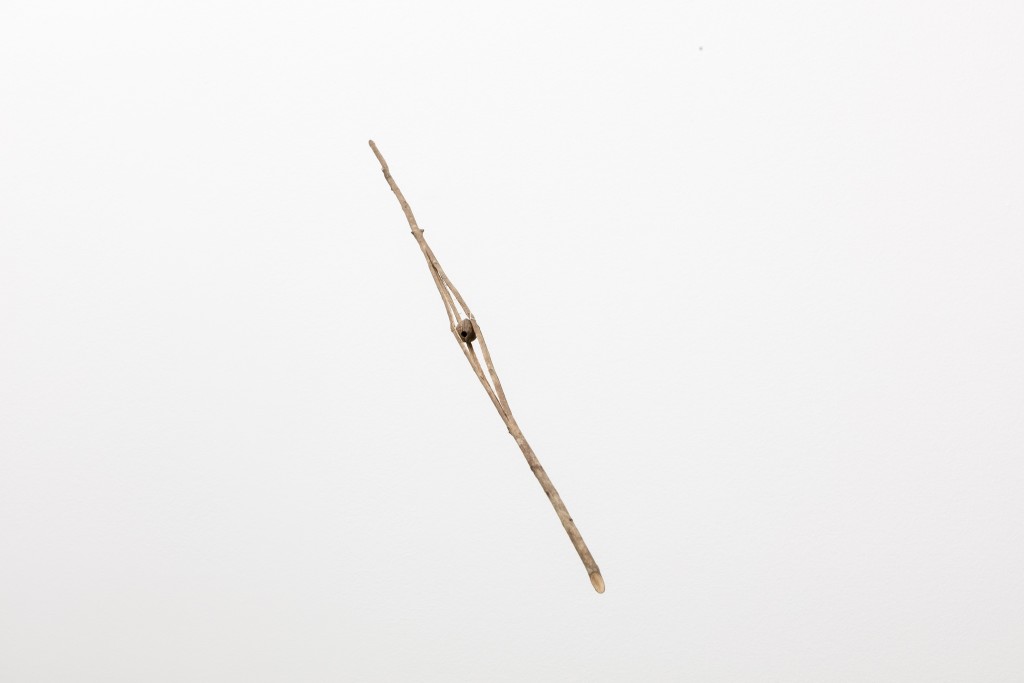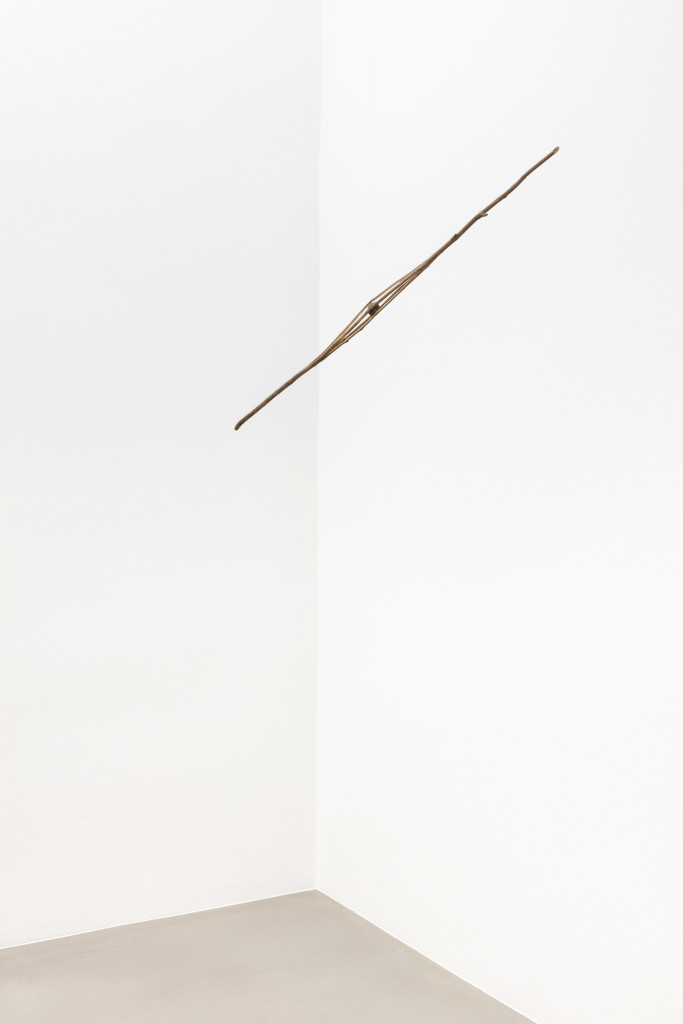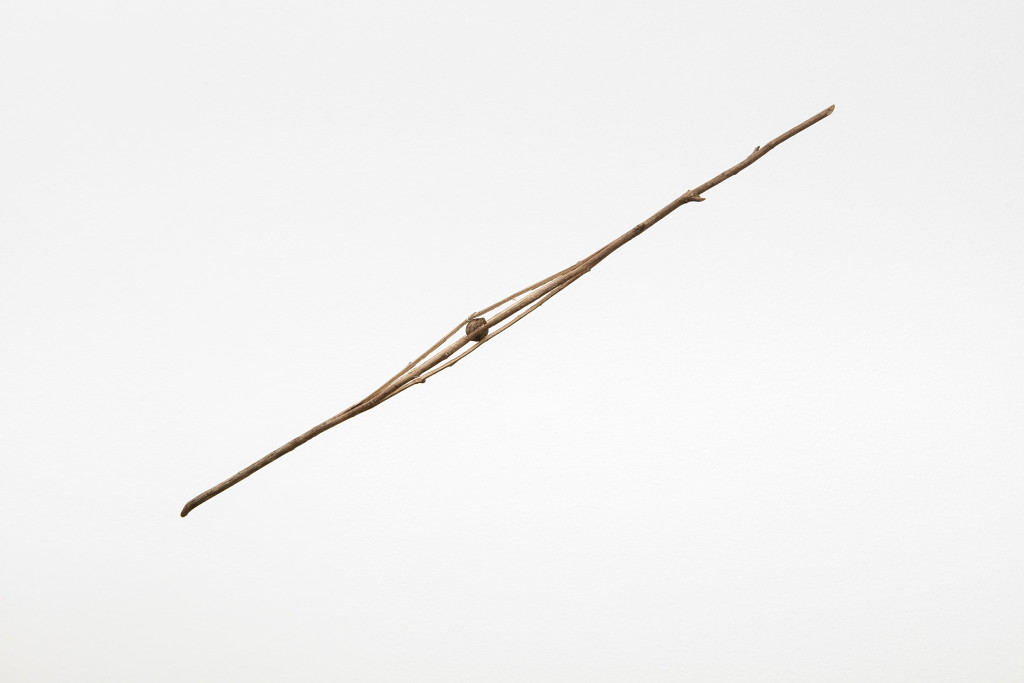 Daniel Steegmann Mangrané
Ubá
2015
Split jackfruit branch and palm nut
5 x 60 x 5 cm (2 x 23 5/8 x 2 in) approx.
Daniel Steegmann Mangrané's sculpture alters organic material by inserting a round object into the space created inside a split branch that is suspended from above. The addition — a palm nut with a hole — appears both fragile and full of strength, ritualistic and playful and their placement inside the manipulated branch both alien and perfectly natural.
%3Cdiv%20class%3D%22artist%22%3E%3Cstrong%3EDaniel%20Steegmann%20Mangran%C3%A9%3C%2Fstrong%3E%3C%2Fdiv%3E%0A%3Cdiv%20class%3D%22title%22%3E%3Cem%3EUb%C3%A1%3C%2Fem%3E%2C%202015%3C%2Fdiv%3E%0A%3Cdiv%20class%3D%22medium%22%3ESplit%20jackfruit%20branch%20and%20palm%20nut%3Cbr%20%2F%3EGespaltener%20Jackfruchtbaum-Ast%2C%20Palmnu%C3%9F%3C%2Fdiv%3E%0A%3Cdiv%20class%3D%22dimensions%22%3E5%20x%2060%20x%205%20cm%20%282%20x%2023%205%2F8%20x%202%20in%29%20approx.%3Cbr%20%2F%3E%0Aca.%205%20x%2060%20x%205%20cm%3C%2Fdiv%3E