Artist Profile
Francesco Gennari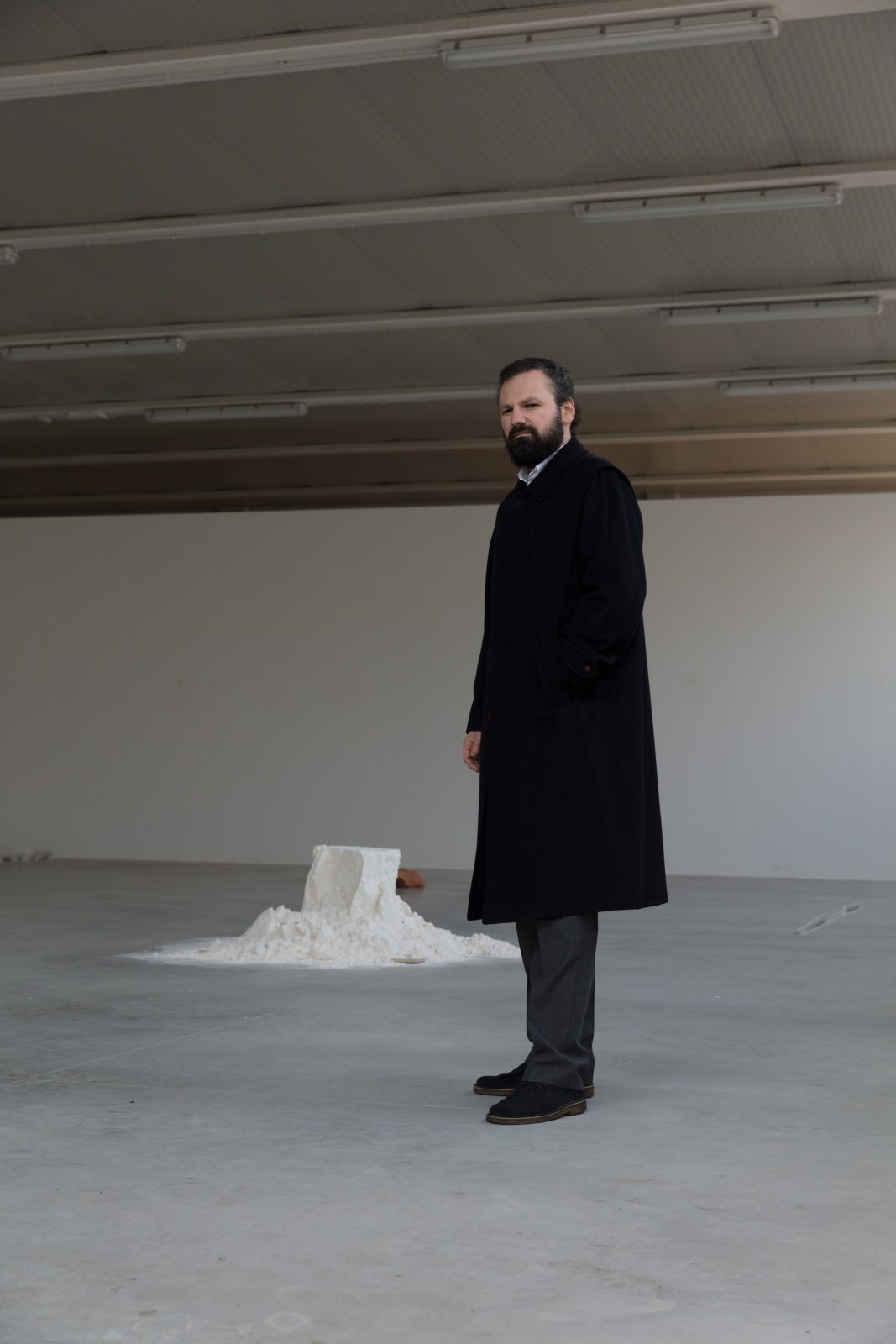 Francesco Gennari was born in 1973 in Fano, Italy. He lives and works in Pesaro and Milan.
Francesco Gennari's artistic practice is based on minimalist formal characteristics and a metaphysical approach. Characterized by its conceptual consistency, Gennari's work draws from a cosmology of divergent mediums (Murano glass, bronze, marble, gin, mint syrup), selected not for their outward appearance but for their inherent specificities. Their apparent matter-of-fact aspect contrasts with the artist's attachment to the ideas of sensibility and poetry that lay behind the experience of being in this world. The primary subject of Gennari's work is the invisible—what one is not able to see and that is made visible by the artist—which he materializes into organic and material objects.
The artist was awarded the ACACIA Prize for Contemporary Art in 2009 and in 2002–2003 the MoMA PS1 award.
Gennari's recent solo exhibitions include: Sta arrivando il temporale / The Storm is Coming, GAMeC, Bergamo (2019–20); Transcript, Galerie Stadtpark, Krems (2016); Francesco Gennari, Galleria Civica d'Arte Moderna, Turin (2015); Francesco Gennari, Museo Marino Marini, Florence (2014); Picture this! Francesco Gennari, Museum Dhondt-Dhaenens, Deurle (2009), and Francesco Gennari, Musée d'art moderne et contemporain de Saint-Etienne Métropole, Saint-Etienne (2008).


Selected group exhibitions include: Fuori, Quadriennale di Roma, Palazzo delle Esposizioni, Rome (2020); Joint is out of Time, La Galleria Nazionale d'Arte Moderna e Contemporanea, Rome (2019); Noi e il MASI. Donazione Giancarlo e Danna Olgiati, Museo d'Arte Lugano, Lugano (2018); Selection of works from NMNM collection, acquired with the support of USB (Monaco) S.A, NMNM–Villa Paloma, Monaco (2018–ongoing); If on a Trondheim's night a traveler…, Trondheim kunstmuseum, Trondheim (2017); Strange Days, Le Plateau / FRAC Île-de-France, Paris (2017); Ennesima. Una mostra di sette mostre sull'arte italiana, Triennale di Milano, Milan (2016); Otium #1: Kata Tjuta, Institut d'Art Contemporain, Villeurbanne (2016); Nomadisme, FRAC Corse, Corte (2016); Il museo ideale: Capolavori dai musei italiani del XX secolo e dalla collezione Acacia, Museo del Novecento, Milan (2015); Résonance(s), Maison Particulière, Brussels (2014); Paint It Black, Le Plateau / FRAC Île-de-France, Paris (2013); Surreal Versus Surrealism in Contemporary Art, IVAM Institut Valencià d'Art Modern, Valencia (2011); Arte essenziale, Frankfurter Kunstverein, Frankfurt (2011); Die Natur der Kunst, Kunstmuseum Winterthur, Winterthur (2010); Italics. Arte italiana tra tradizione e rivoluzione 1968-2008, Museum of Contemporary Art, Chicago (2009); Italics. Arte italiana tra tradizione e rivoluzione 1968–2008, Palazzo Grassi, Venice (2009), and Manifesta 7, Trentino Alto Adige (2009).
Gennari's work is held in the following collections: CNAP Centre national des arts plastiques, Paris; Collection of Deutsche Bank; Collezione Maramotti, Reggio Emilia; Collezione Giancarlo e Dana Olgiati, Lugano; FRAC Corse, Corte; Fondazione Sandretto Re Rebaudengo, Turin; FRAC Île-de-France, Paris; Galleria Civica d'Arte Moderna, Turin; Kunstmuseum Winterthur; Museo del Novecento, Milan, and NMNM Monaco.