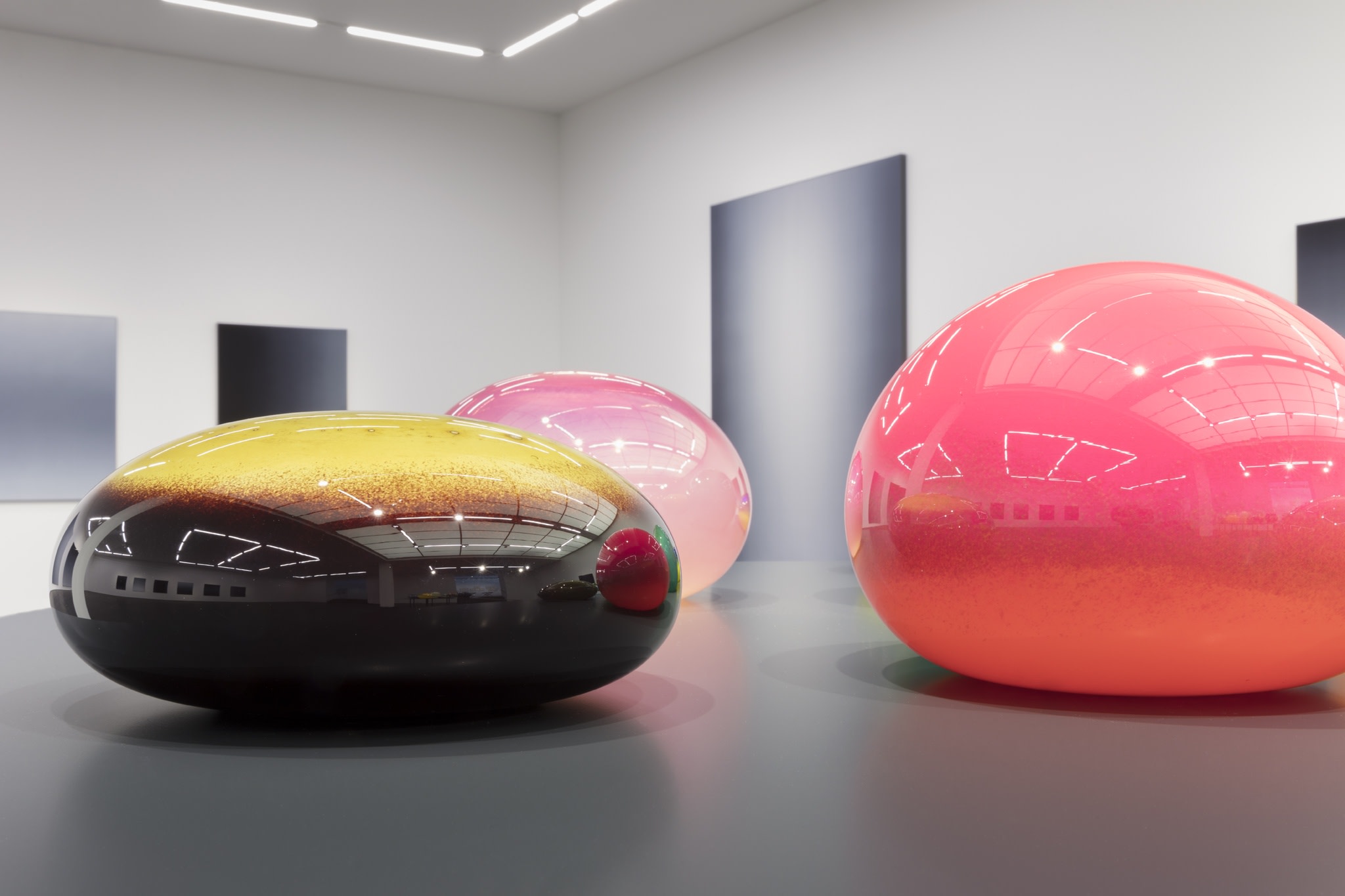 January 21—February 21, 2020
Matti Braun, Ku Lak
Esther Schipper, Berlin
Esther Schipper is pleased to present our Online Viewing Room dedicated to Ku Lak, Matti Braun's sixth solo exhibition with the gallery. The exhibition includes 16 works from a new series of silk paintings and approximately 25 new glass works, the latter presented on three circular plinths designed by the artist.
Matti Braun was born in 1968 in Berlin, Germany. He studied at the Städelschule, Frankfurt and at the Braunschweig University of Art (HBK). The artist lives and works in Cologne.
Braun's practice is characterized by a constant negotiation between concrete references and general allusions, between poetic ephemerality and an uncanny sense of visceral immediacy. His work investigates the unexpected, often little known, effects of cross-cultural dynamics, making visible patterns of artistic migrations and cultural misrecognitions.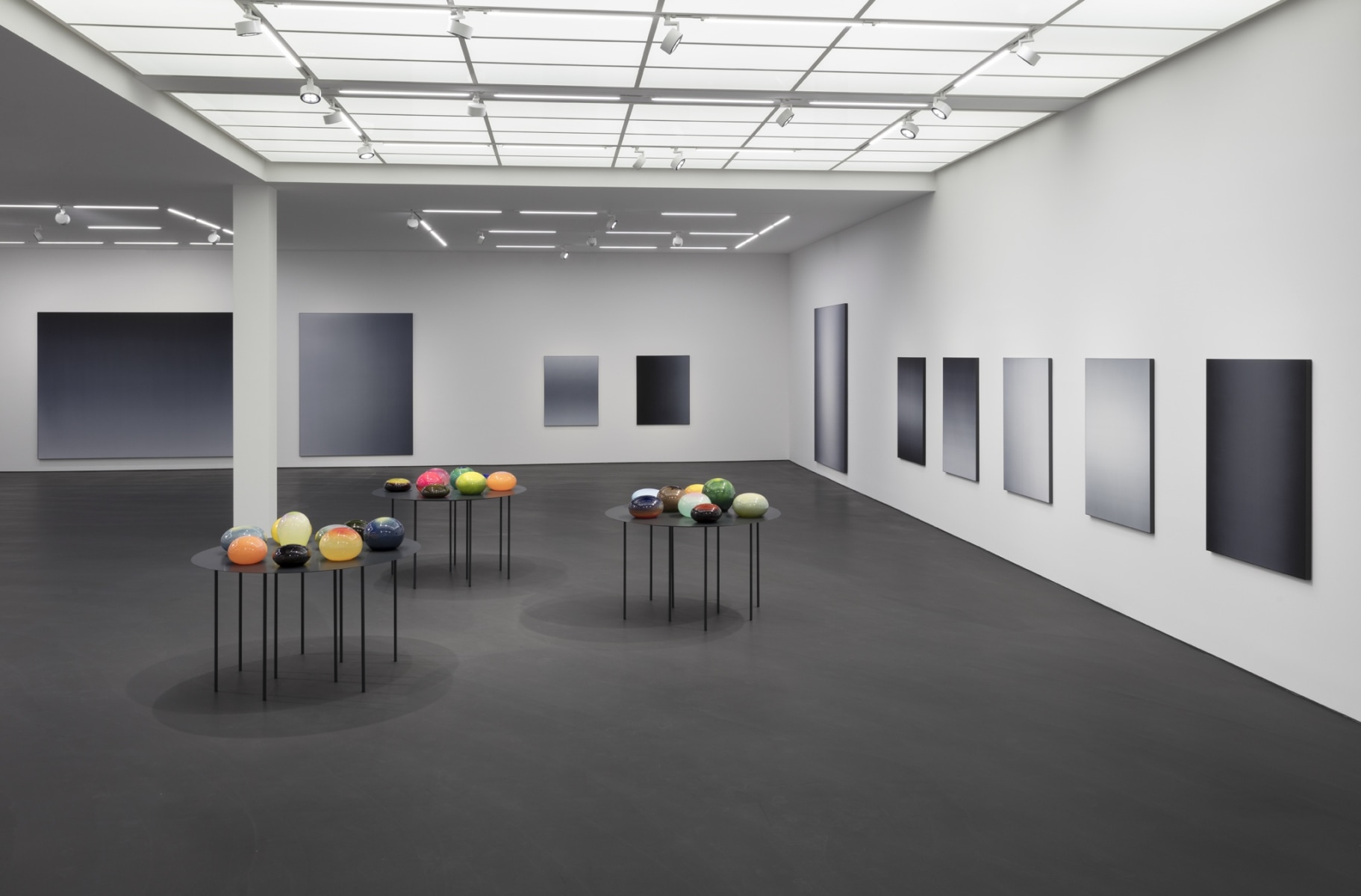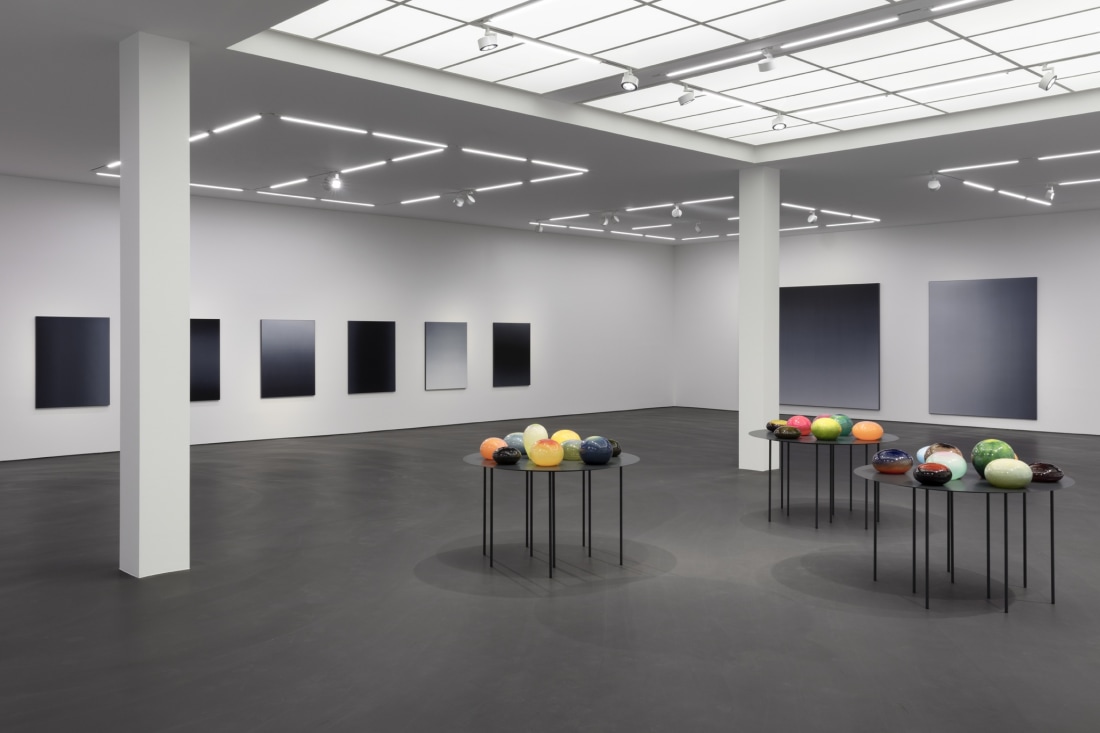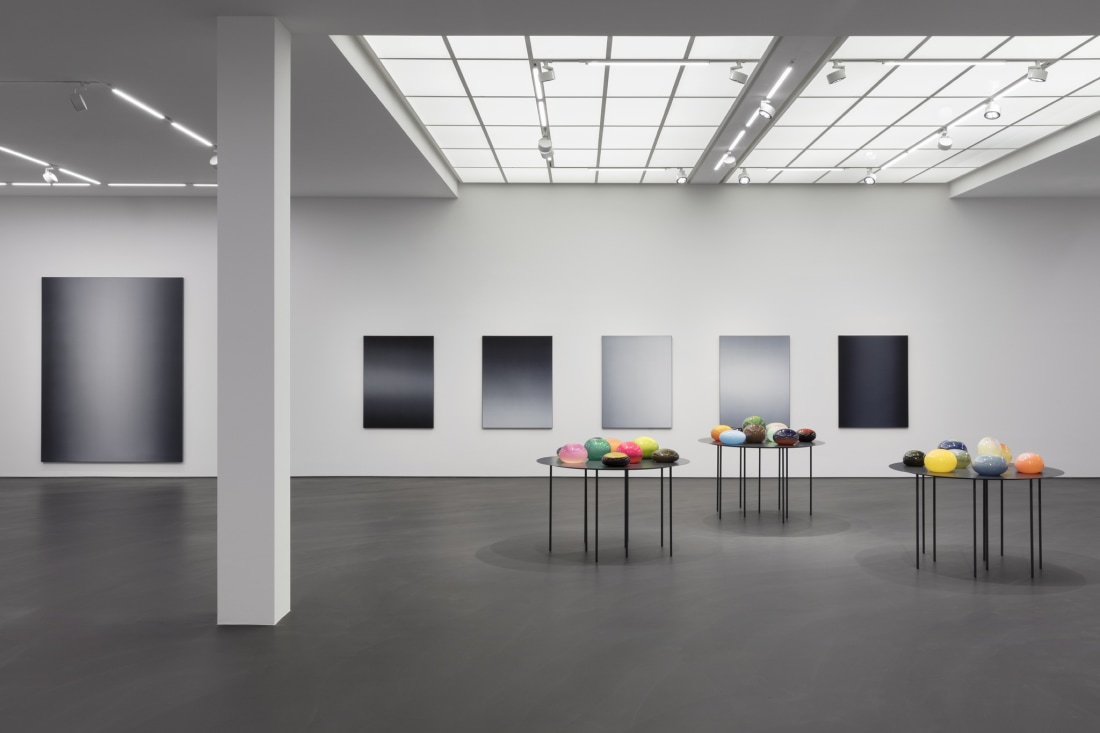 Since 2014 Matti Braun has developed silk works of seamless color gradations in brilliant pastels and subsequently in deeply saturated bright color combinations.
Throughout his career, Matti Braun has been interested in the emergence and transformation of cultural traditions and cultural histories. The silk paintings in the Untitled series are closely related to earlier works of the artist that explore traditional textile and craft techniques and that directly engage with the process of creation of fabric. In his earlier series of Patolas, wall hangings, and batik works, the artist used self-taught techniques to recreate traditional designs.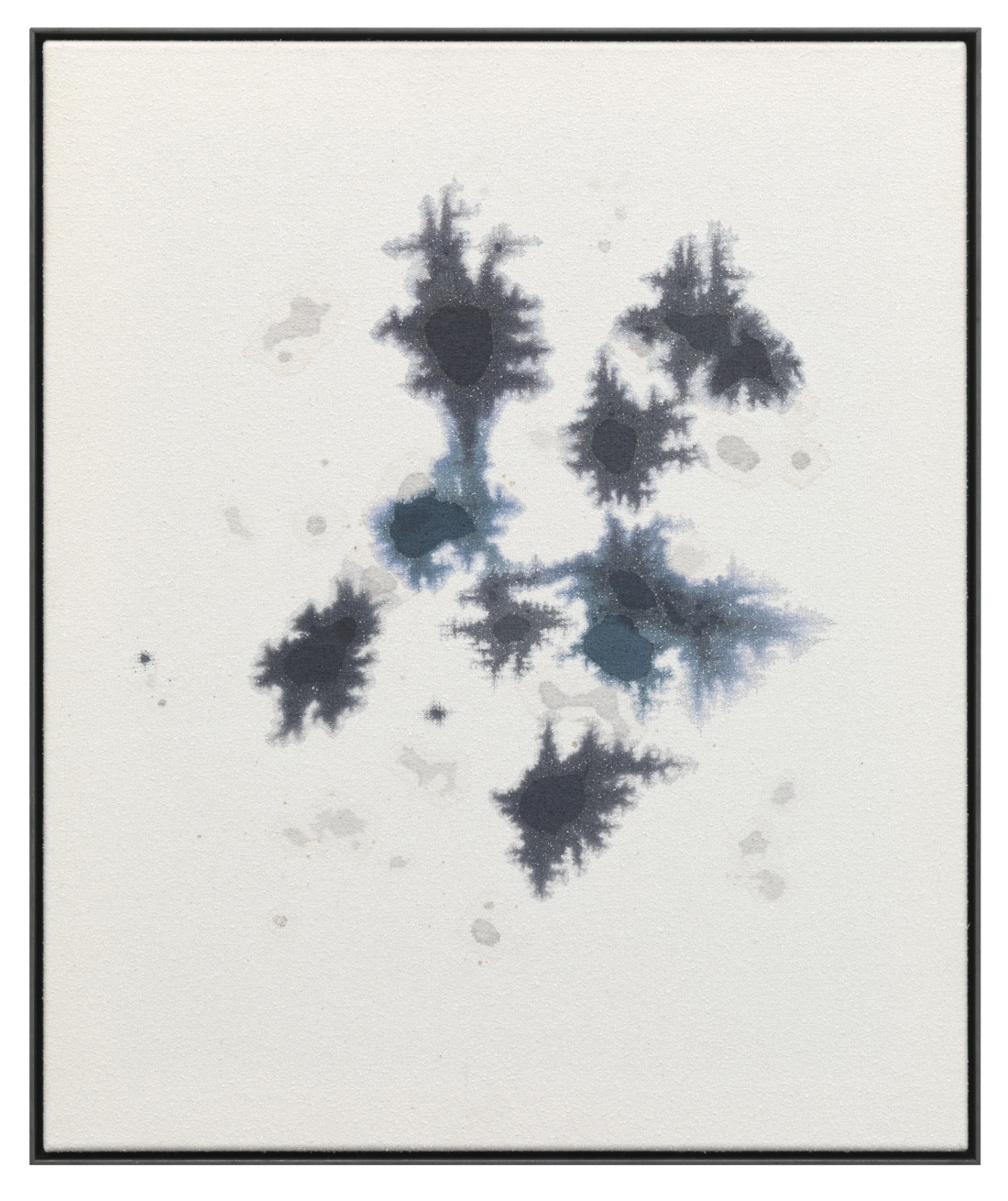 Initially executed on raw silk, these series included brightly colored passages or circular splashes that appear almost painterly and overtly reminiscent of post-painterly abstraction. The gradient silk paintings, now on smooth, finely woven silk panels used either a very reduced or an extremely saturated palette.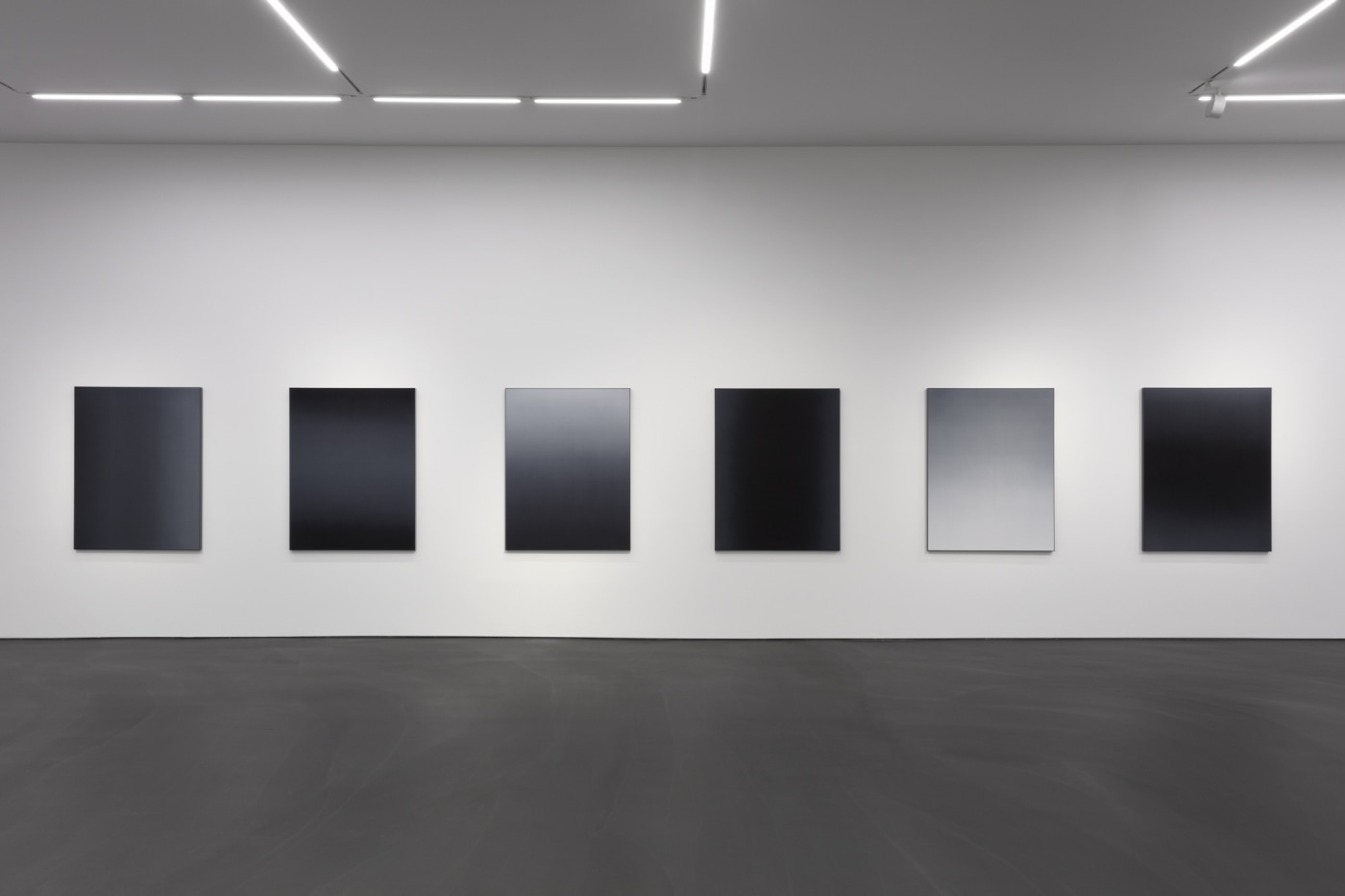 The new silks—with their progressions of light and dark greys—constitute a culmination of this series. Braun returns to the limitations of a black and white color scheme explored in his early batiks but with the luxuriance of his recent series on smooth, finely woven silk.
At the same time, the greyscale of this new series also obliquely refers to Braun's interest in concrete which he has incorporated in individual works and also in his exhibition architecture. In addition, the grey modulations may recall the coloring of black and white found photographs which have played an important role in the artist's practice.
While the reduced color scheme explored in Ku Lak highlights the tension between seriality and uniqueness, the works' apparent effortlessness and formal simplicity betray a process that seeks to exert a great amount of control but still entails uncontrollable outcomes.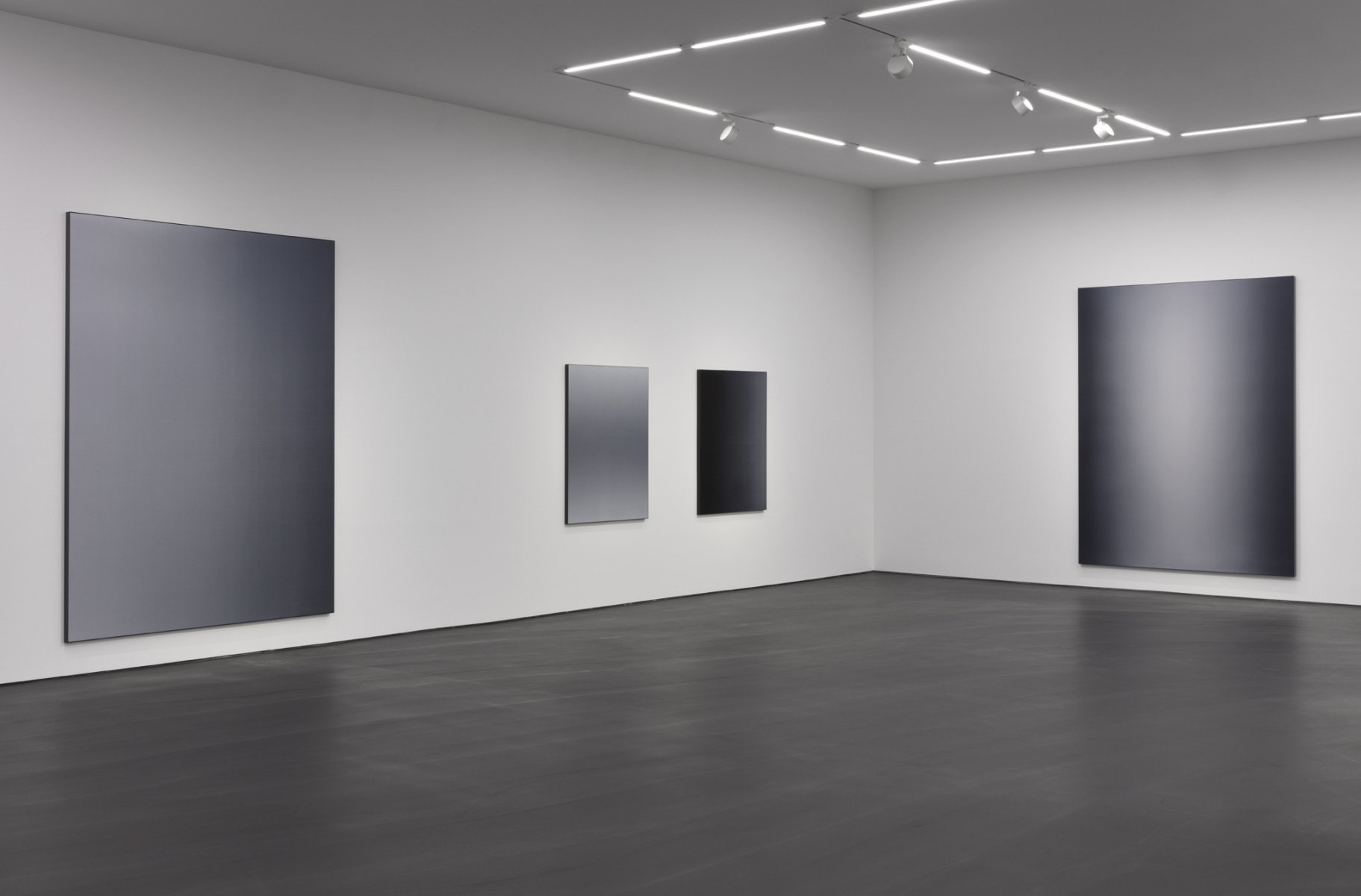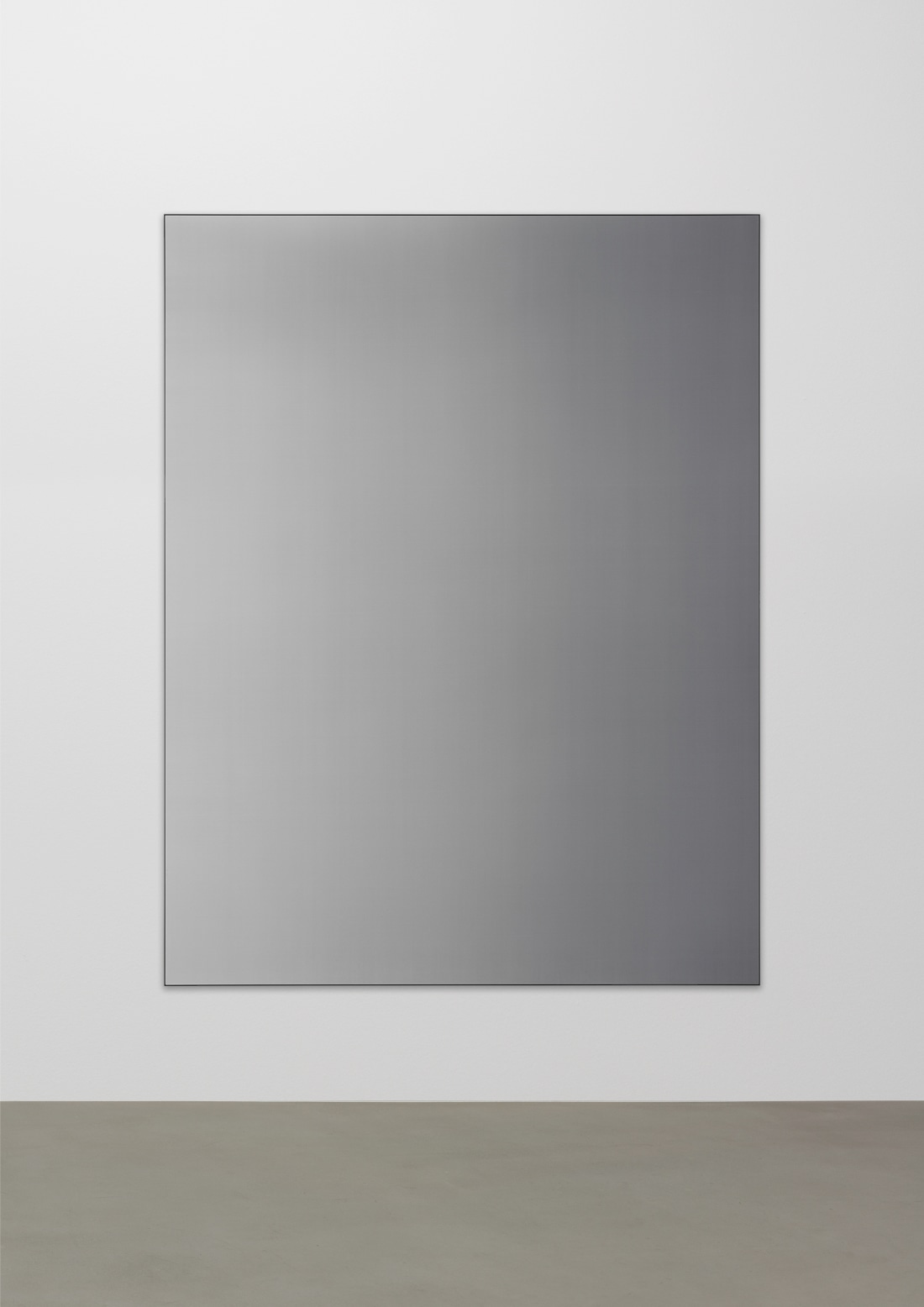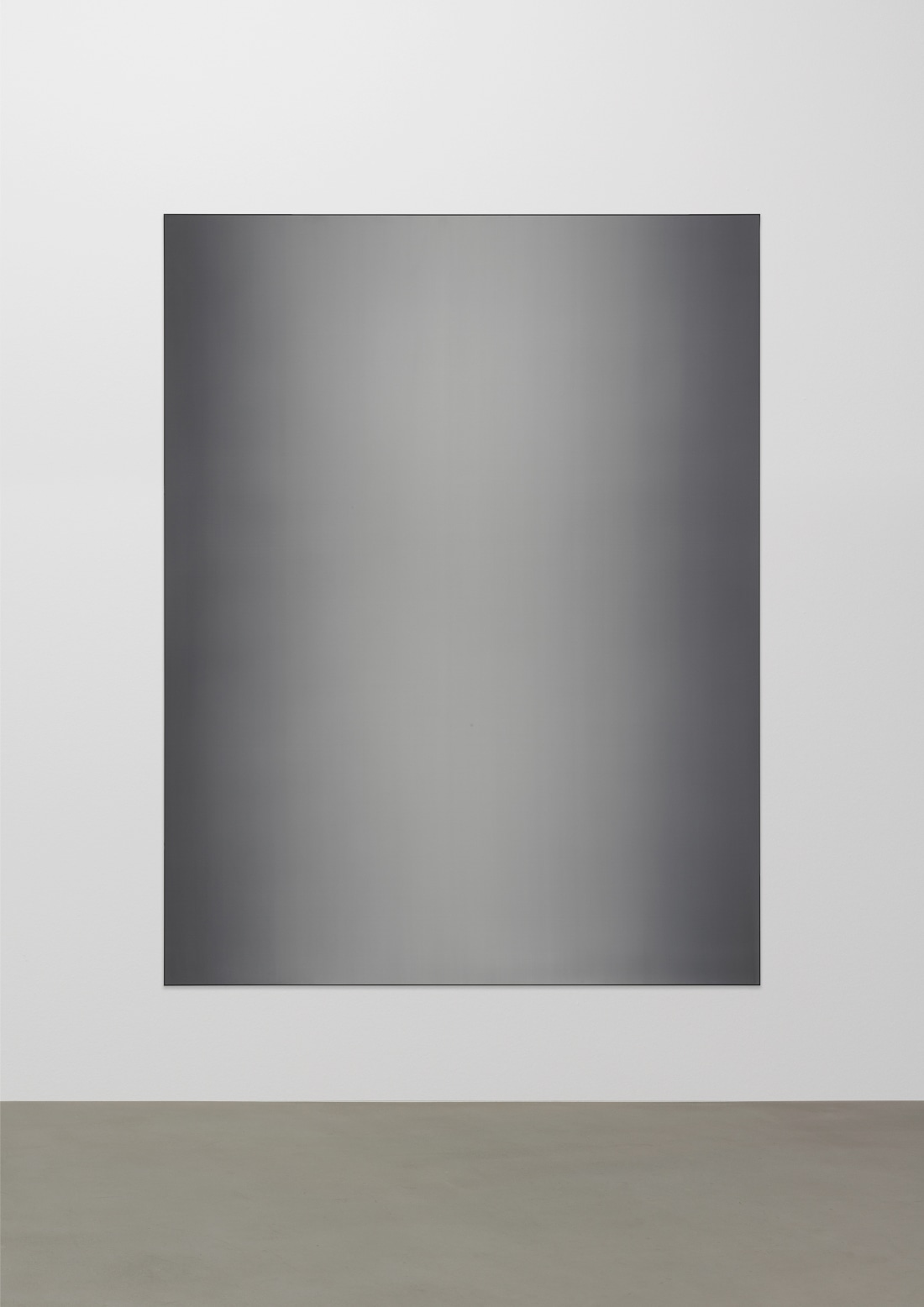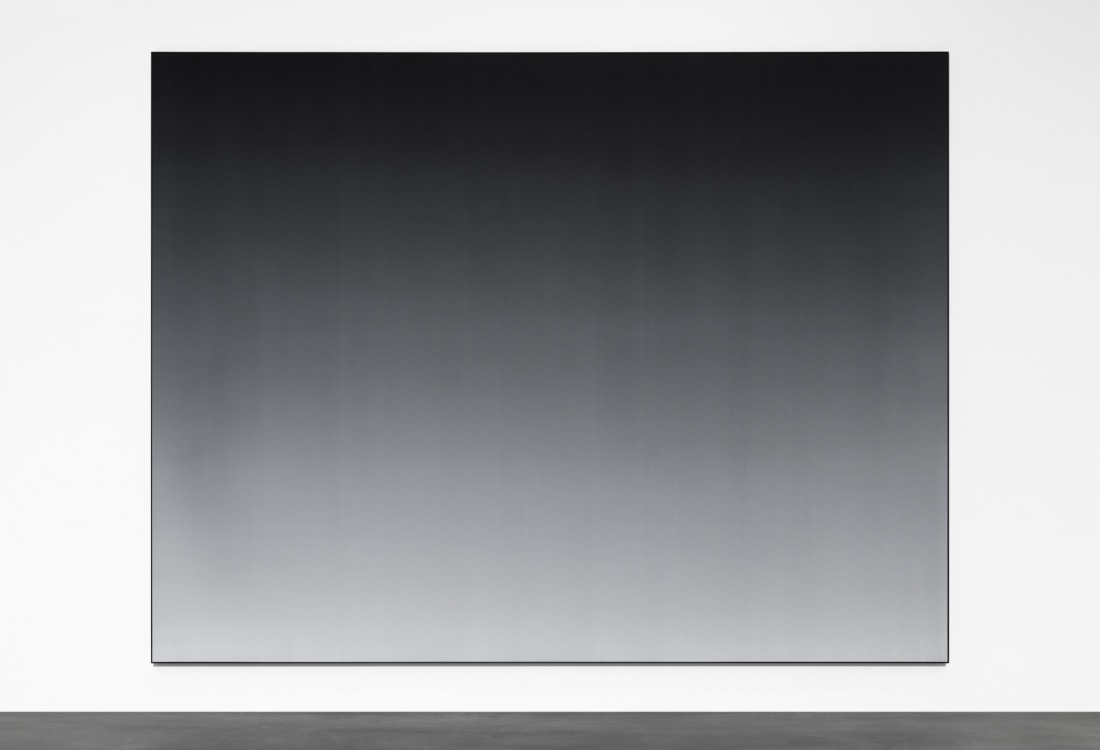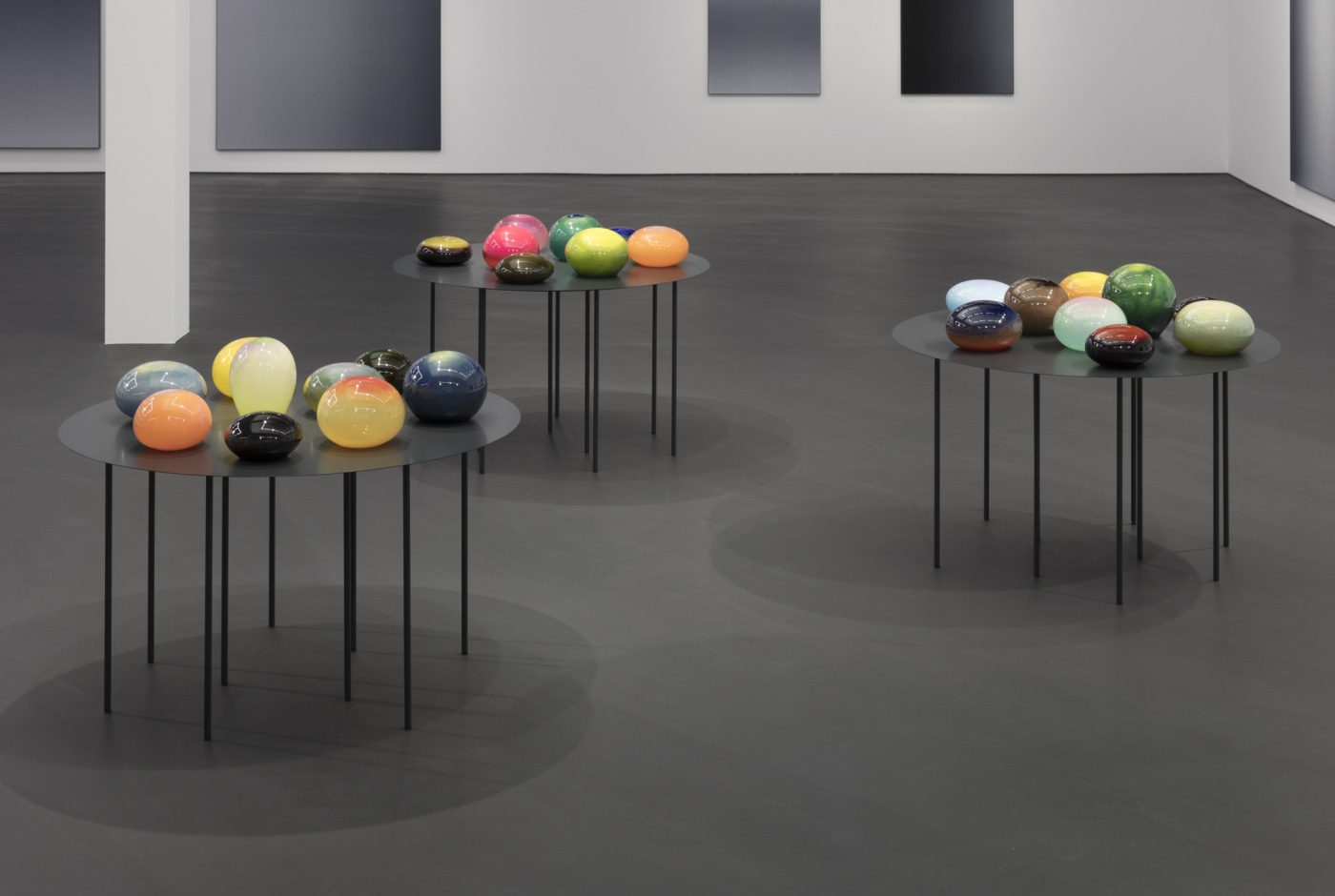 The exhibition also features Braun's new series of glass works. The mouth-blown glass objects, produced in traditional glass foundries under the artist's supervision, play with their hybrid status as sculpture and product of craftsmanship and with the tension that has traditionally existed between these two areas of production – that of art and of crafts.
The translucent objects recall eyes, and especially the protruding "bug" eyes found in popular representations of the exaggerated physiognomy of alien creatures. Each work is determined by unique properties of materiality and execution, with its final form, exact physical traits, and specific color only fully manifest once the glass has sufficiently cooled.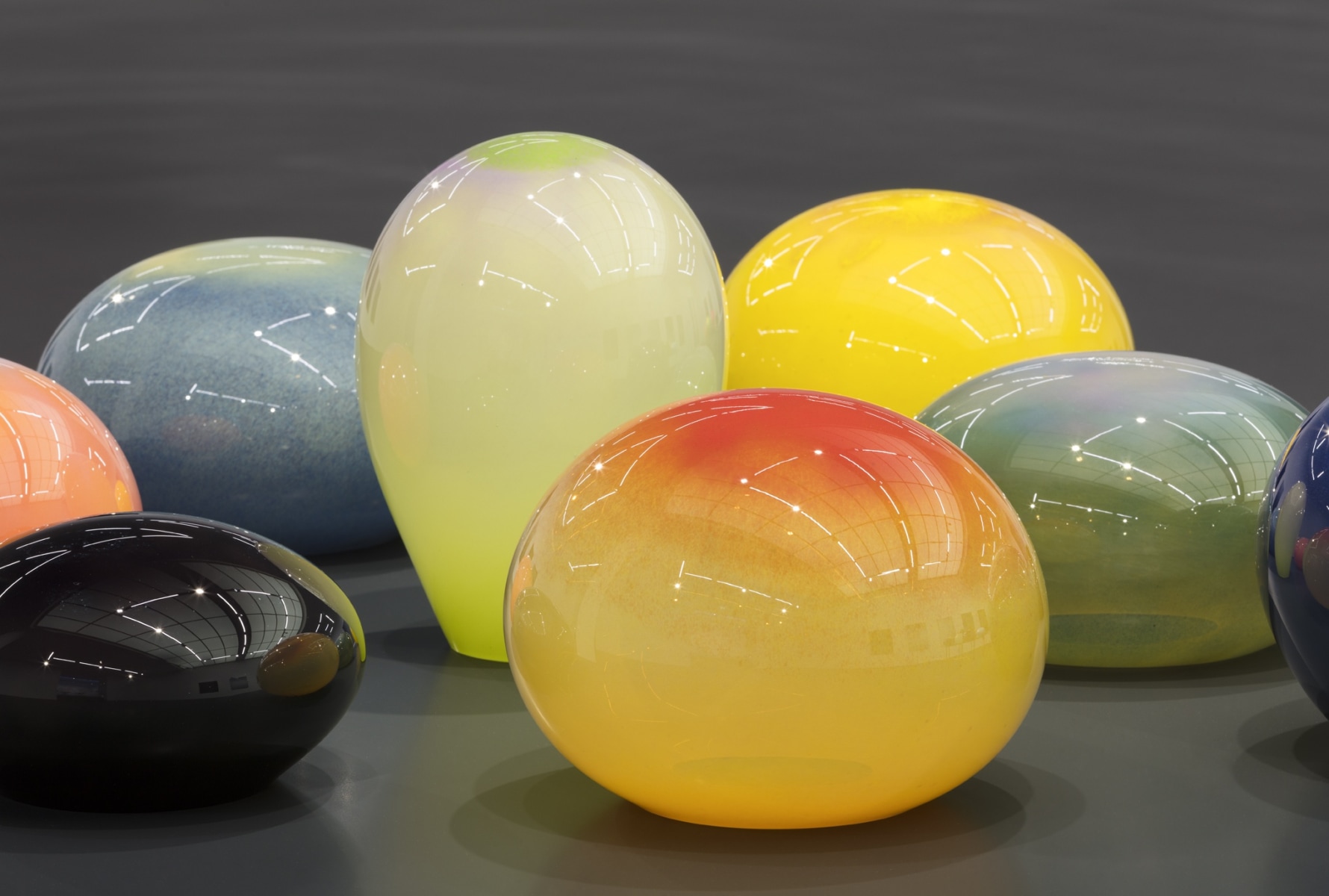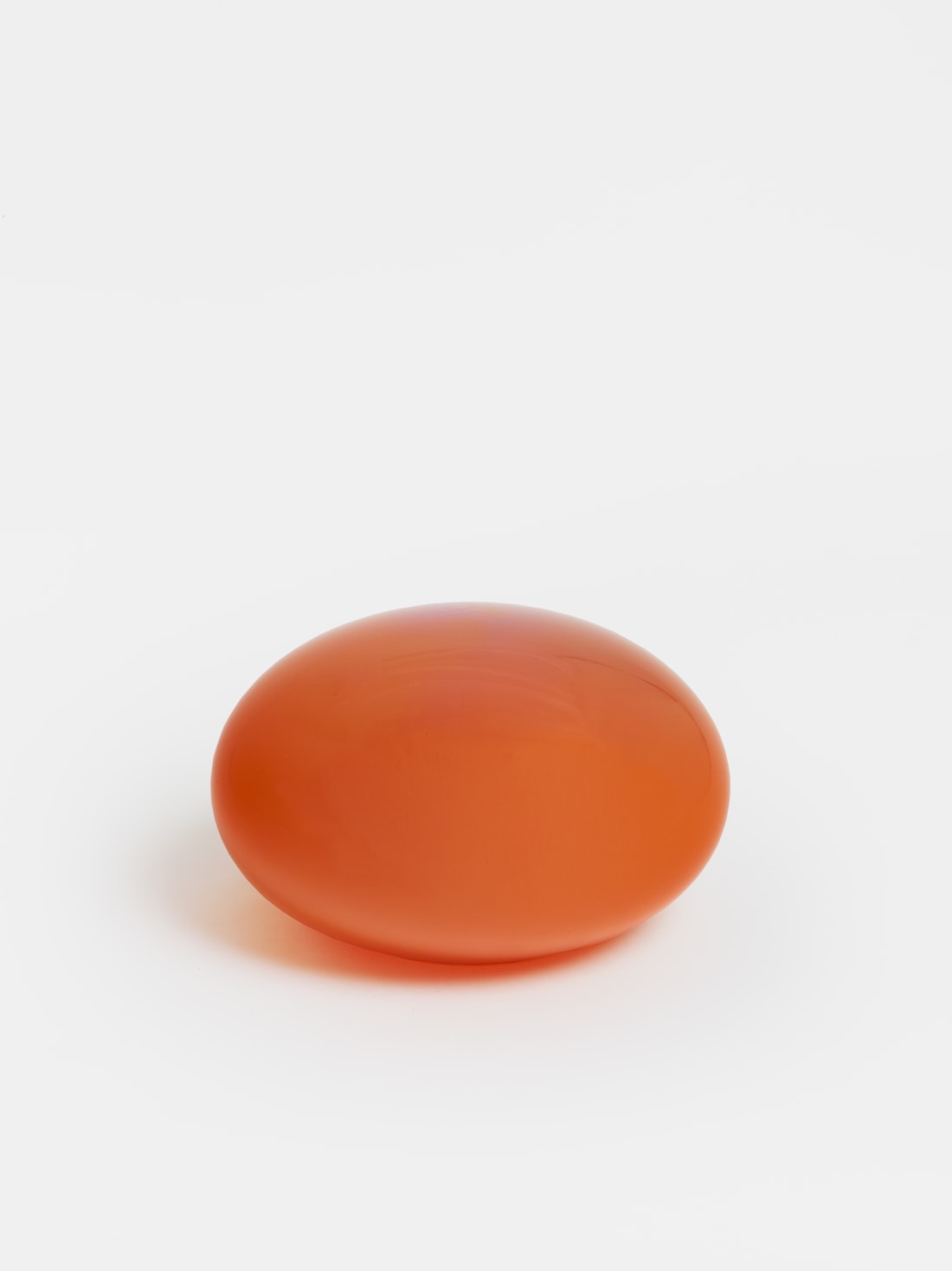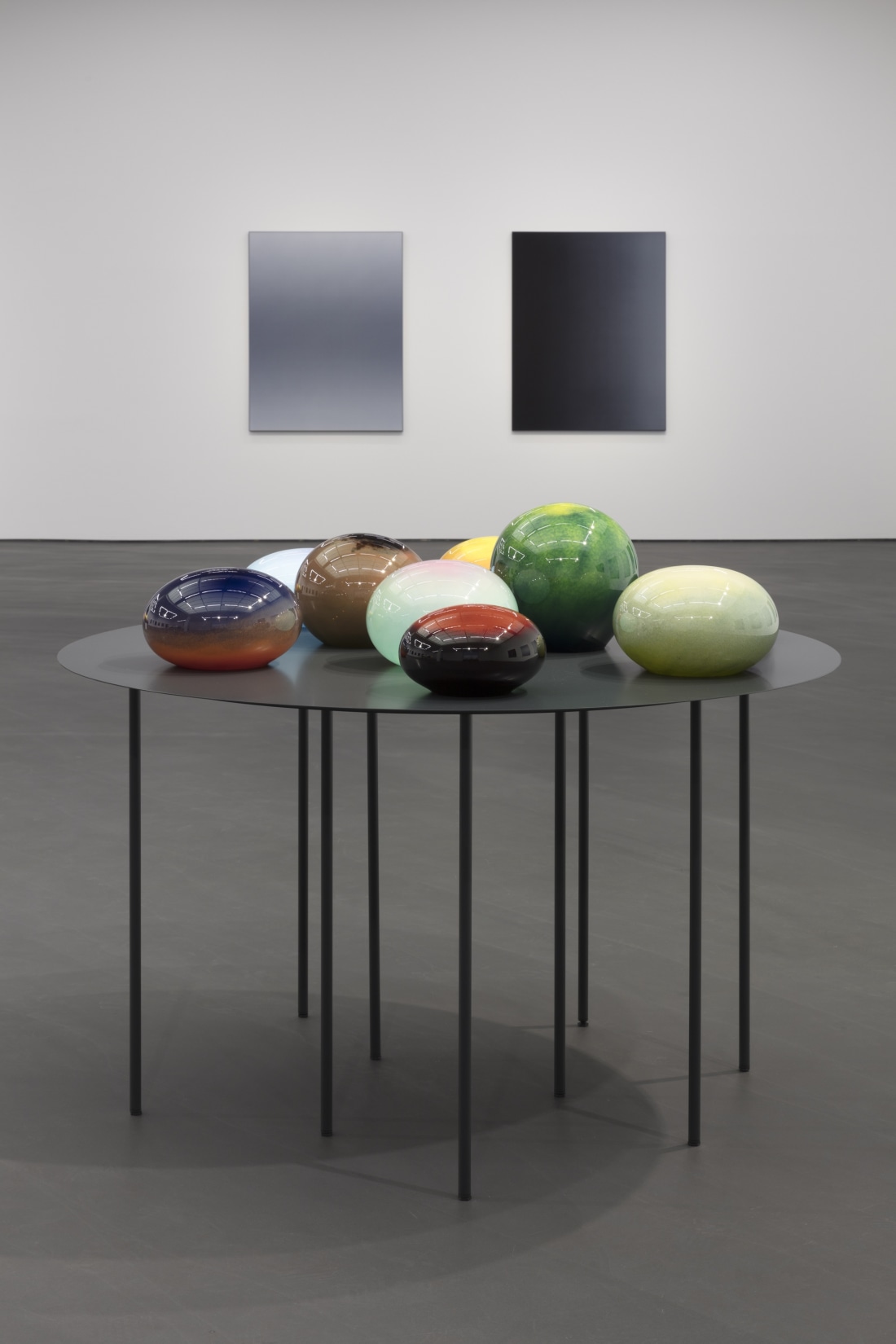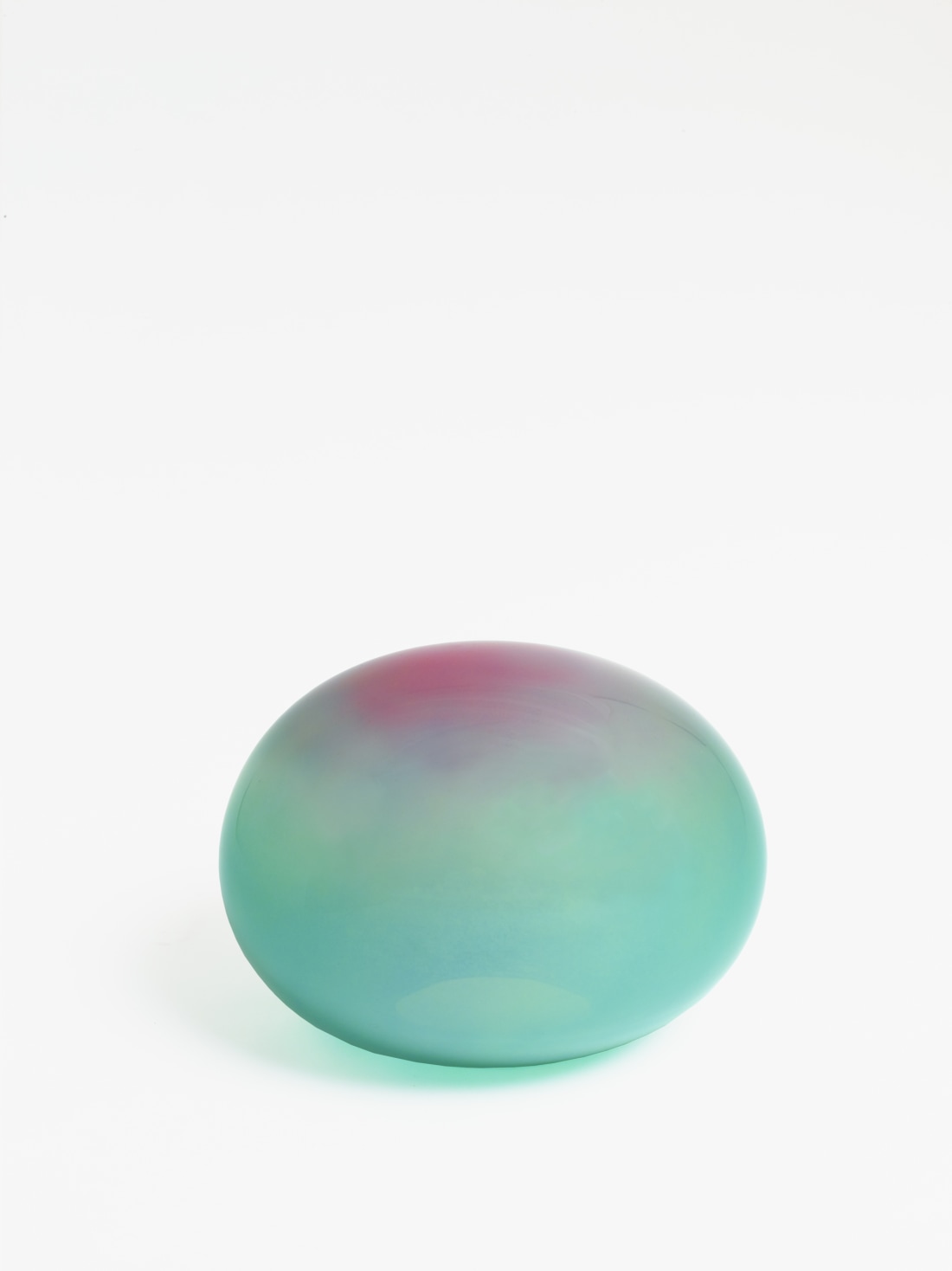 At the same time, Matti Braun's glass works also draw on a tightly woven web of references and associations characteristic of the artist's practice: an early glass work was used as prop in his staging of his play The Alien (based on the unrealized film project by Satyajit Ray, said to have inspired Steven Spielberg's film E.T.). For this project, Braun conceived the set, the props and the costumes.
On a material level, glass in effect is made from sand, another recurring element of Braun's exhibitions, and its color remains true: the color of a glass shard from thousands of years ago will not fade or discolor, just as the color of these sculptures by Matti Braun will last into the distant future, akin to time travelling visitors, out of the artist's control to determine their interpretation and fate.