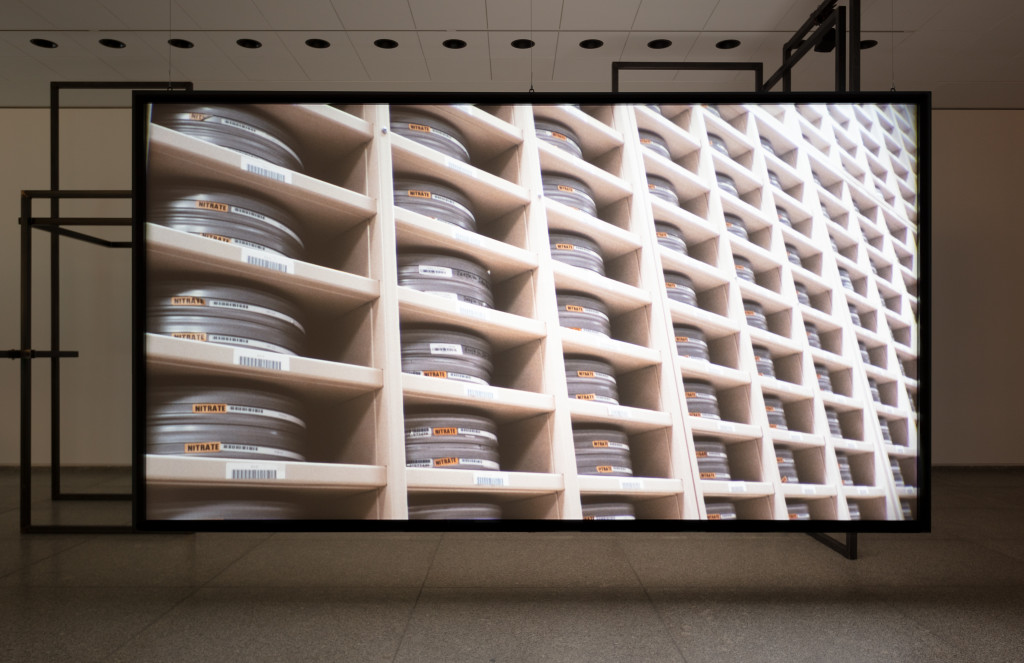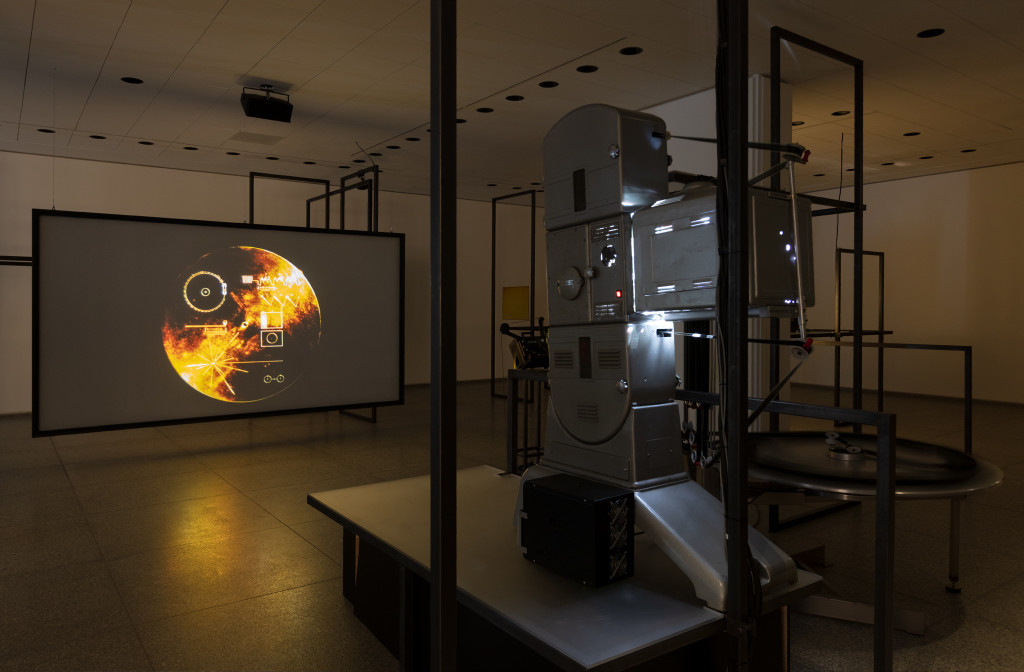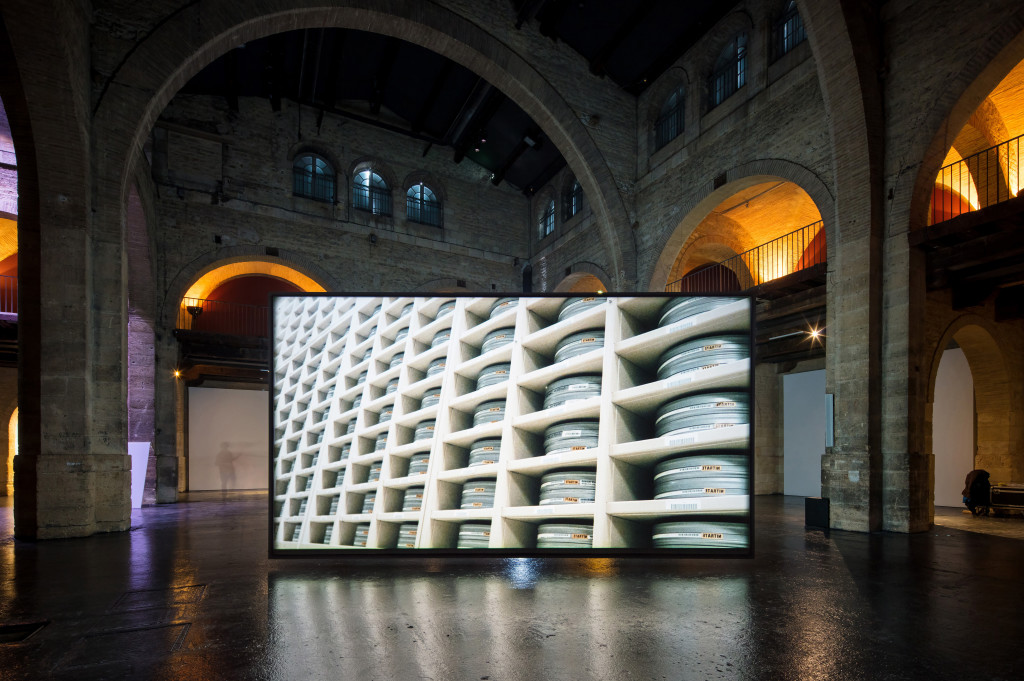 Rosa Barba
From Source to Poem
2016
35 mm film (color, optical sound)
Duration: 12 min
Shot in the United States, the 35mm-film features images from the largest media archive worldwide, the Packard Campus for Audio-Visual Conservation of the Library of Congress, located in Culpeper, Virginia.

"This archive consists of recorded sounds and images, along with their associated technologies, up to and including digital material. It is housed in a bunker built in 1968 during the Cold War to preserve the state's monetary reserves in the event of a nuclear explosion, and its one hundred and forty kilometers of galleries, mostly underground, provide vaults for the sleeping nitrate film. (…) In Rosa Barba's film one hears the voice of a former slave, recorded among the two thousand and thirty first-person accounts of slavery collected in the nineteen-thirties by the WPA (Work Projects Administration)—plus other voices, superimposed and compressed, culled from the depths of history along with thousands of other available sounds—while the camera ranges this subterranean world via long corridors, passing offices, shelves, metal boxes, wires, boxes full of cassettes, headphones, and different projectors adapted to various image and sound formats. (…) The camera halts at the Voyager Golden Record, on which are recorded sounds and images supposedly representing the diversity of our world. (…) The ninety-minute videodiscs were carried aboard the two Voyager spacecrafts launched in 1977."
(Elisabeth Lebovici, "Yes, These Bleak Shores," in: Rosa Barba, From Source to Poem, Hatje Cantz Verlag, Berlin, 2017, p. 133)

From Source to Poem is an invitation to think about the spaces in which history and cultural production are preserved in order to be passed on to future generations by juxtaposing images from the media archive in Culpeper with a study of rhythm, and images of cultural production with those of industrial production. The audio-visual narration of space is used to uproot places from their pragmatic circumstance in order to suspend them in an undetermined temporality.
%3Cdiv%20class%3D%22artist%22%3E%3Cstrong%3ERosa%20Barba%3C/strong%3E%3C/div%3E%0A%3Cdiv%20class%3D%22title%22%3E%3Cem%3EFrom%20Source%20to%20Poem%3C/em%3E%2C%202016%3C/div%3E%0A%3Cdiv%20class%3D%22medium%22%3E35%20mm%20film%20%28color%2C%20optical%20sound%29%3C/div%3E%0A%3Cdiv%20class%3D%22dimensions%22%3EDuration%3A%2012%20min%3C/div%3E%0A%3Cdiv%20class%3D%22edition_details%22%3EEdition%20of%205%20plus%202%20artist%27s%20proofs%3C/div%3E