Artist Profile
Sojourner Truth Parsons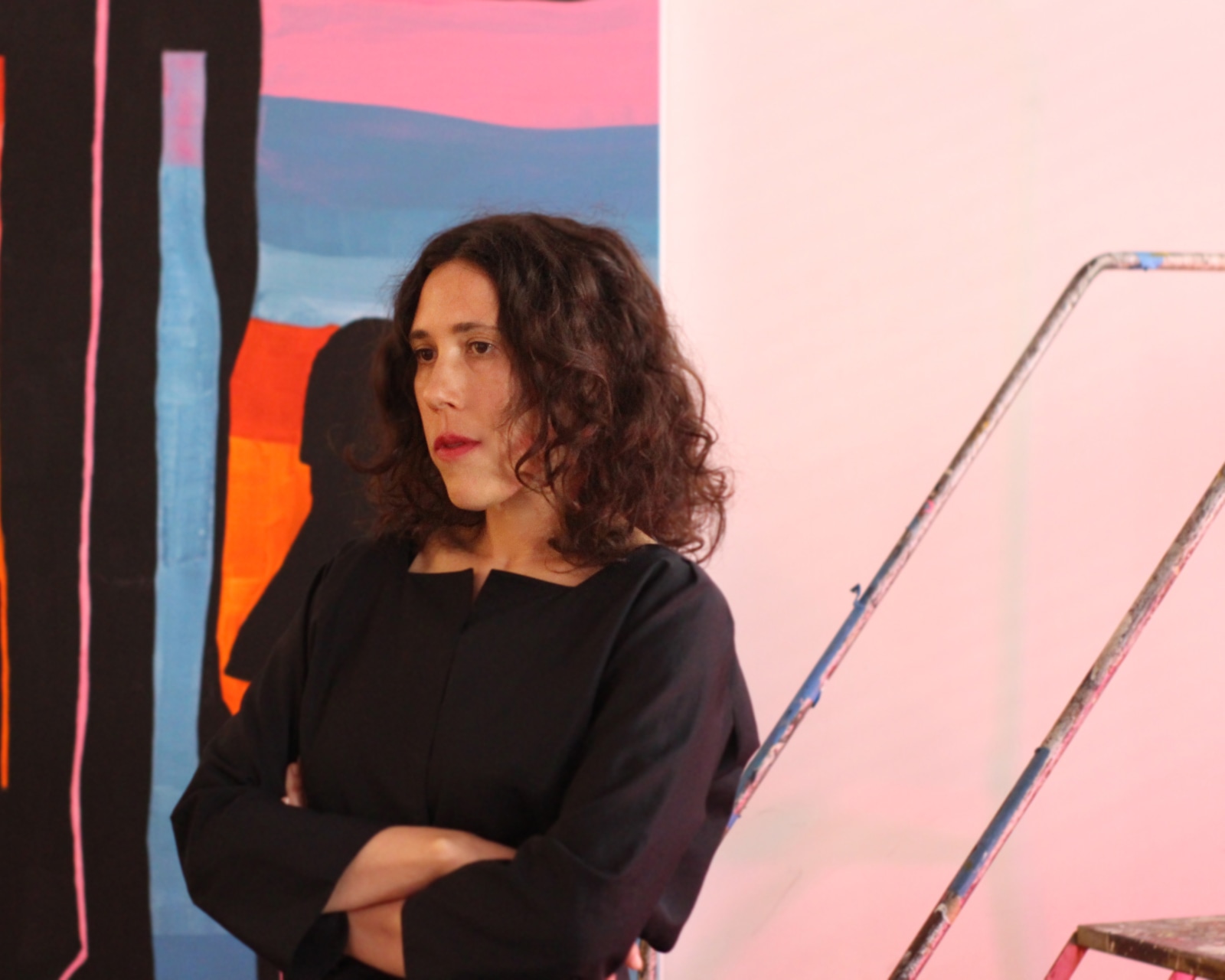 Sojourner Truth Parsons, born in 1984 in Vancouver, Canada, is an artist of Afro-Indigenous and settler heritage. She holds a Bachelor of Fine Arts from Nova Scotia College of Art and Design, Halifax, Nova Scotia. The artist lives and works in Brooklyn, NY.
Sojourner Truth Parsons work has an emotionally charged quality: it suggests an underlying narrative that is open-ended and ambiguous rather than rigid and settled. Oblique references to figures and objects appear but their significance remains shrouded. The graphic clarity of Parsons' compositions functions as a misdirection, as color and shape remain in continuous flux, oscillating between representation and abstraction
"Known for canvases that are as lucid and immediate as they are fragmentary and unfixed, Sojourner Truth Parsons' practice is driven by an elemental concern with the psychic life of the everyday, delineating the feelings, forms, and fantasies that structure our worlds.

Bodies, flora and fauna, the city around her—these forms recur across Parson's work, indexes for the emotional acuities and atmospheric intensities that occupy her time in the studio. Whether rendering the dark heat of desire or the vacuous pull of despair, Parsons dispenses with distinctions between interior and exterior realms, nudging us instead toward a lexicon of the energetic and affective.

Operating on a perceptual plane that is both brisk and persuasive, these works are executed with a canny palette and knowing economy of perspective, one that privileges truth over fact and feeling over form."
—Matthew Hyland, "Sojourner Truth Parsons", L'Invitation au voyage, 2021.


Parsons was artist in residence at Denniston Hill (2021), the Santa Fe Art Institute, Canada Council for the Arts International Residencies, Santa Fe (2014), Terra Nova National Park, The Rooms, Newfoundland (2014), and the Ross Creek Center for the Arts, Bay of Fundy (2009).

Solo exhibitions include: Sojourner Truth Parsons: Holding Your Dog At Night, Oakville Galleries, Oakville, Canada (2017); recent group exhibitions are: The New Bend, curated by Legacy Russell, Hauser & Wirth, New York, NY (2022); L'Invitation au voyage, Esther Schipper, Berlin, Germany (2021); This is America, Kunstraum Potsdam, Potsdam (2021); This Sacred Vessel (PT. 1), Arsenal Contemporary, New York (2020).