Artist Profile
Ugo Rondinone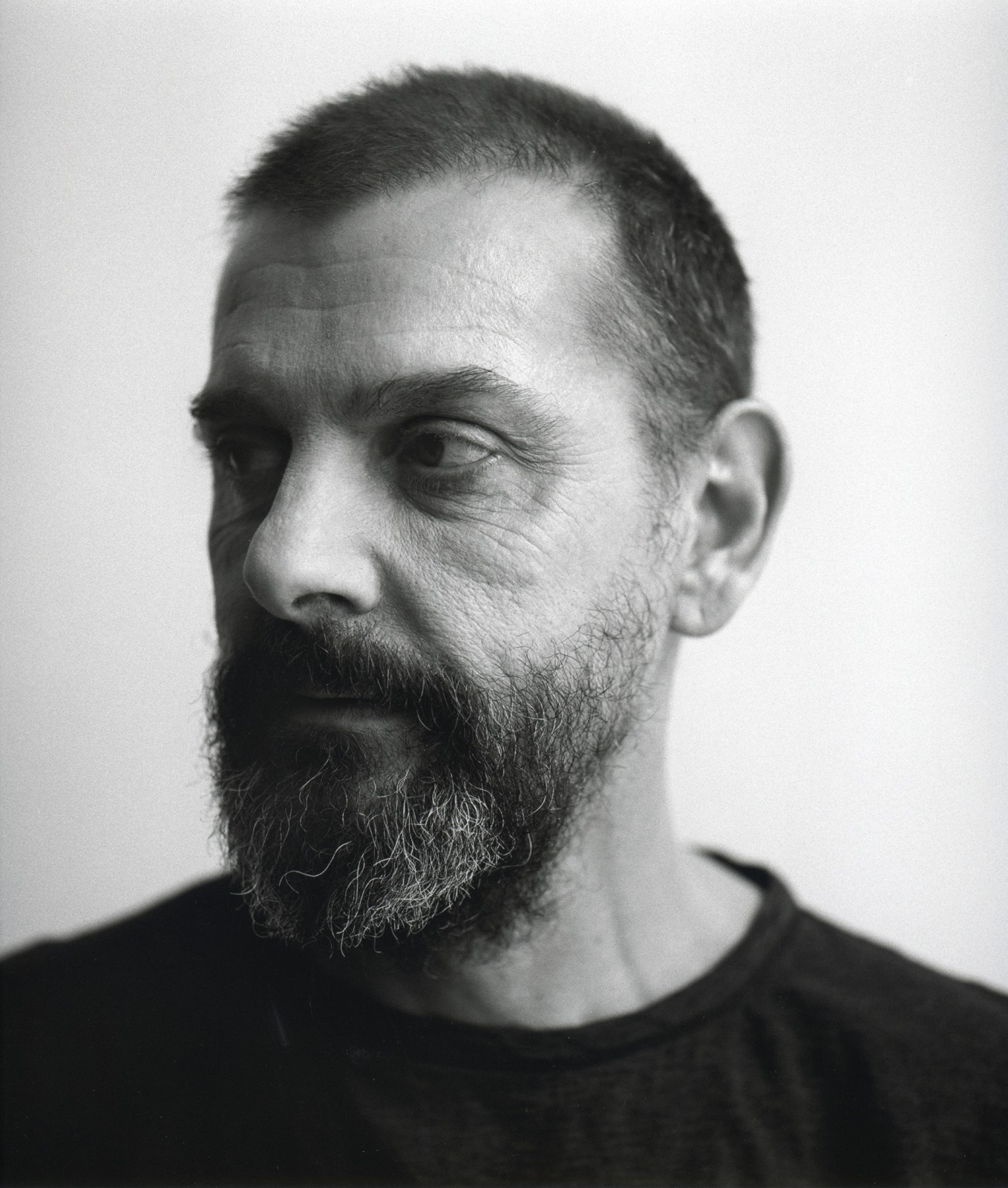 Ugo Rondinone was born in 1964 in Brunnen, Switzerland. He studied at the Hochschule für Angewandte Kunst, Vienna. The artist currently lives and works in New York.

In 1991, 1994, and 1995, Rondinone received the Swiss Eidgenössischer Preis für freie Kunst. In 2007, Rondinone represented Switzerland at the 52nd Venice Biennale.

Rondinone is recognized as one of the major voices of his generation, an artist who composes searing meditations on nature and the human condition while establishing an organic formal vocabulary that fuses a variety of sculptural and painterly traditions. The breadth and generosity of his vision of human nature have resulted in a wide range of two-dimensional and three-dimensional objects, installations, videos, and performances. His hybridized forms, which borrow from ancient and modern cultural sources alike, exude pathos and humor, going straight to the heart of the most pressing issues of our time, where modernist achievement and archaic expression intersect.
Selected solo exhibitions include: burn shine fly, Scuola Grande di San Giovanni Evangelista, Venice (2022); vocabulary of solitude, Museo Rufino Tamayo, Mexico City (2022), LIFE TIME, Schirn Kunsthalle, Frankfurt am Main (2022); nude in the landscape, Belvedere 21, Vienna (2021-22); vocabulary of solitude, Auckland Art Gallery Toi o Tāmaki, Auckland (2021-22); your age and my age and the age of the rainbow, Belvedere Palace Garden, Vienna (2021); Ugo Rondinone. a wall. a door. a tree. a lightbulb. winter, Sørlandets Kunstmuseum, Kristiansand (2021); the sun + the moon, Lustwarande, Tilburg (2021); feeling the void and the rhone, Kunsthalle Marcel Duchamp, Cully (2021); we are poems, École des Beaux-Arts, Paris (2019-ongoing); everyone gets lighter, Kunsthalle Helsinki, Helsinki (2019); sunny days, Guild Hall, East Hampton (2019); your age and my age and the age of the sun, Fundación Casa Wabi, Mexico City (2018-19); vocabulary of solitude, ARKEN Museum for Moderne Kunst, Ishøj (2017); moonrise. east. july, Aspen Art Museum, Aspen (2017); let's start this day again, Contemporary Arts Center, Cincinnati (2017); good evening beautiful blue, The Bass Museum of Art, Miami Beach (2017); giorni d'oro + notti d'argento, MACRO Testaccio and the Mercati di Traiano, Rome (2016); vocabulary of solitude, Museum Boijmans van Beuningen, Rotterdam (2016); Moonrise Sculptures, Institute of Contemporary Art, Boston (2016); golden days and silver nights, Art Gallery of New South Wales, Sydney (2015); Ugo Rondinone: Breathe Walk Die, Rockbund Art Museum, Shanghai (2014); Ugo Rondinone: we run through a desert on burning feet, all of us are glowing our faces look twisted, Art Institute of Chicago (2013); Ugo Rondinone: Human Nature, Public Art Fund, Rockefeller Plaza, New York (2013); thank you silence, M Museum, Leuven (2013); Nude, Cycladic Art Museum, Athens (2012); The Night of Lead, Aargauer Kunsthaus, Aarau (2010) and MUSAC, León (2009); zero built a nest in my navel, Whitechapel Gallery, London (2006); roundelay, Centre Pompidou, Paris (2003); no how on, Kunsthalle Wien, Vienna (2002), and So much water so close to home, MoMA PS1, New York (2000).
Rondinone has curated exhibitions: Sculpture Milwaukee (2022); artists and poets, Secession, Vienna (2015); the third mind, Palais de Tokyo, Paris (2007). He also created an exhibition dedicated to the life and work of the poet John Giorno, entitled I Love John Giorno, Palais de Tokyo, Paris (2016).

Selected group exhibitions include: Paradise Kortrijk 2021. Triennial for contemporary art, Kortrijk (2021); Among the Trees, Hayward Gallery, London (2020); Making Art Public: 50 Years of Kaldor Public Art Projects, Art Gallery of New South Wales, Sydney (2019-20); 40,000 - A Museum of Curiosity, Fellbach Triennial, Fellbach (2019); KNOCK KNOCK, Humour in Contemporary Art, South London Gallery, London (2018); Sculpture Garden Biennale, Parc des Eaux-Vives, Geneva (2018); Childhood, Palais de Tokyo, Paris (2018); The Upset Bucket, Whitechapel Art Gallery, London (2017); Winter Journey, Gardens of The Palace of Versailles, Versailles (2017); Hyper Real, National Gallery of Australia, Canberra (2017); The Infinite Mix, Hayward Gallery (offsite), London (2016); Human Scale, National Gallery of Canada, Ottawa (2016); About trees, Paul Klee Zentrum, Bern (2015); Work Hard, Swiss Institute, New York (2015); The Human Factor, Hayward Gallery, London (2014), and Elevation 1049: Between Heaven and Hell, LUMA Foundation, Gstaad (2014).
Rondinone's work is held in the following collections: The Bass Museum of Art, Miami; Galleria Nazionale d'Arte Moderna e Contemporanea, Rome; Migros Museum für Gegenwartskunst, Zurich; Musée d'Art Contemporain, Strasbourg; Musée national d'art moderne - Centre Pompidou, Paris; National Gallery of Canada, Ottawa; New Museum, New York; The Art Gallery of New South Wales, Sydney; The Museum of Modern Art, New York, among others.
Inaugurated in early May 2016, Rondinone's large-scale outdoor sculpture Seven Magic Mountains, realized by the Art Production Fund and the Nevada Museum of Art, is on view in the desert near Las Vegas.