Artist Profile
Liam Gillick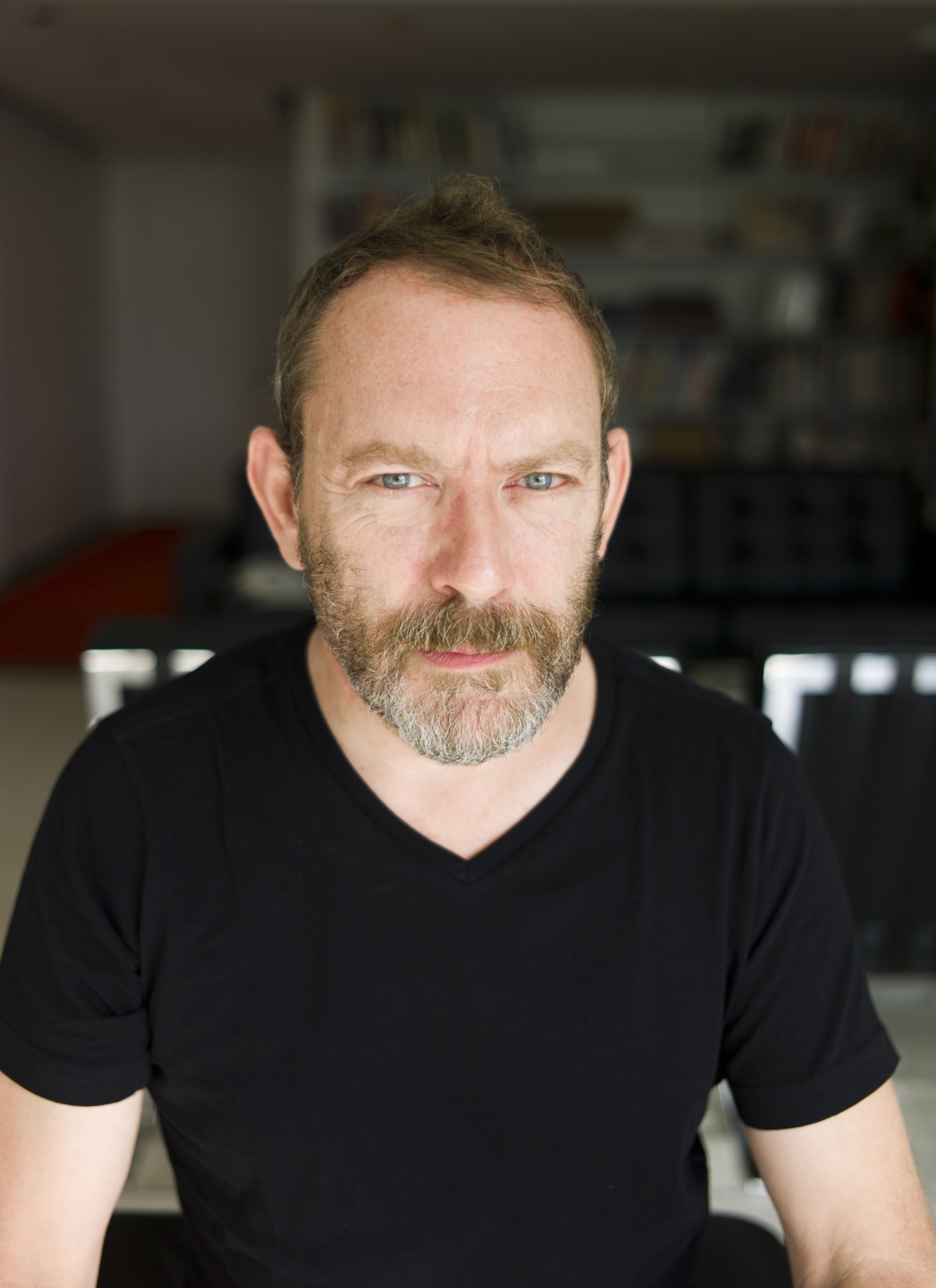 Liam Gillick was born in 1964 in Aylesbury, England. He studied at Goldsmiths, University of London. He lives and works in New York.
Liam Gillick deploys multiple forms to expose the new ideological control systems that emerged at the beginning of the 1990s. Examining the aesthetics of the constructed world, Gillick's work exposes the dysfunctional aspects of a modernist legacy in terms of abstraction and architecture when framed within a globalized, neo-liberal consensus.
Gillick's work ranges from small books to large-scale architectural collaborations. His practice exists in a constant tension between his formally minimalistic works that reflect upon the language of renovated space and his critical approach through writing and the use of text. This approach is brought together in a continual testing of the conventions of the exhibition as form. In addition, he has produced a number of short films since the late 2000s, which address the construction of the creative persona in the light of the enduring mutability of the contemporary artist as a cultural figure.
Gillick uses a wide-ranging vocabulary to knowingly question the role art may play in society and how aesthetics is a political issue in the neo-liberal economy. His artworks place the viewer in an implicated role and designate spaces where it might be possible to rethink the way the built world intersects with modes of critique.
A selection of Liam Gillick's critical writing appeared as Proxemics: Selected Writings (1988–2006) in 2007 and his artistic writing as Allbooks in 2009. In 2016, Columbia University published Industry and Intelligence: Contemporary Art Since 1820, an analysis of the origins of contemporary art.
The artist has exhibited extensively. Recent institutional solo exhibitions include: Liam Gillick: Kinetic Energy of Rigid Bodies, Kunst-Station Sankt Peter, Cologne (2021); The Work Life Effect, Gwangju Museum of Art, Gwangju (2021); Stinking Dawn(with Gelatin), Kunsthalle Wien, Vienna (2019); Standing on Top of a Building: Films 2008-2019, Museo d'Arte Contemporanea Donna Regina, Naples (2019); Folded Extracted Personified, Qatar MIA Park, Doha (2019); The Light is no Brighter at the Centre,CAC Contemporary Art Centre, Vilnius (2017); Campaign: An Exhibition in Four Moments, Museu Serralves, Porto (2016); What's What in A Mirror, Dublin City Gallery – The Hugh Lane, Dublin (2016); All-Imitate-Act, Stedelijk Museum and Holland Festival, Amsterdam (2015); From 199C to 199D, Le Magasin, Grenoble (2014); From 199A to 199B, Hessel Museum of Art, Bard College, New York (2012); A Game of War Structure, Irish Museum of Modern Art, Dublin (2011).
In 2009, Gillick represented Germany at the 53rd Venice Biennale. He participated in the 50th Venice Biennale (2003) and in documenta X in Kassel (1997). More recently, Gillick participated in the 6th Moscow Biennale, 10th Istanbul Biennale, and 14th Istanbul Biennale. Gillick was the artistic director of the 2016 Okayama Art Summit, entitled Development.
Recent group exhibitions include: Inaugural exhibition, The Tower, LUMA, Arles (2021); Arcimboldo Face to Face, Centre Pompidou-Metz, Metz (2021); Catastrophe and Recovery, National Museum of Modern and Contemporary Art, Seoul (2021); Before the Cockerel Crows. Works from Sandretto Re Rebaudengo Collection, Palazzo Re Rebaudengo, Guarene (2021); It's urgent!, Parc des Ateliers, LUMA, Arles (2020); Distance Intime. Chefs-d'oeuvre de la Collection Ishikawa, MO.CO. – Montpellier Contemporain, Hôtel des Collections, Montpellier (2019); BAU [SPIEL] HAUS, Neues Museum Nürnberg, Nuremberg (2019); Que fut 1848?, FRAC Grand Large, Hauts-de-France (2018); Trix & Robert Haussmann. The Log-O-Rithmic Slide Rule: A Retrospective, Nottingham Contemporary, Nottingham and KW Institute for Contemporary Art, Berlin (2018); Come una falena alla fiamma / Like a Moth to a Flame, curated by Tom Eccles, Mark Rappolt and Liam Gillick, OGR – Officine Grandi Riparazioni, Turin (2017); Mentally Yellow (High Noon), Kunstmuseum Bonn, Bonn and Städtische Galerie im Lenbachhaus, Munich (2017); Colori, Castello di Rivoli, Turin (2017); Where Text is Broken by a Building..., Arario Museum, Seoul (2016); The Natural Order of Things, Museo Jumex, Mexico City (2016); The Peacock, Grazer Kunstverein, Graz (2016); Space Between, FLAG Art Foundation, New York (2015); 1984–1999 La décennie, Centre Pompidou-Metz, Metz (2014); Solaris Chronicles, Parc des Ateliers, LUMA, Arles (2014).
Gillick's work is held in the collections of The Albright Knox Museum, Buffalo; Arts Council Collection, London; Baltimore Museum of Art, Baltimore; British Council Collection, London; Centre Georges Pompidou, Paris; Essl Museum of Contemporary Art, Vienna; FER Collection, Laupheim; Fondazione Sandretto Re Rebaudengo, Turin; Fonds Régional d'Art Contemporain (FRAC); Fonds National d'Art Contemporain (FNAC); Foundation Centro de Arte de Salamanca, Salamanca; Fundación Jumex, Ecatepec; Guggenheim Museum, Bilbao; The Hirshhorn Museum and Sculpture Garden, Washington DC; Lenbachhaus Museum, Munich; Musée d'Art Moderne et Contemporain, Geneva; Moderna Museet, Stockholm; Musée des Beaux-Arts et d'archéologie, Besançon; Museum der Angewandten Kunst, Vienna; Museum of Contemporary Art, Chicago; Museum of Modern Art, New York; Museum Sztuki, Lodz; The Solomon R. Guggenheim Museum, New York; Tate, London.