Artist Profile
Ryan Gander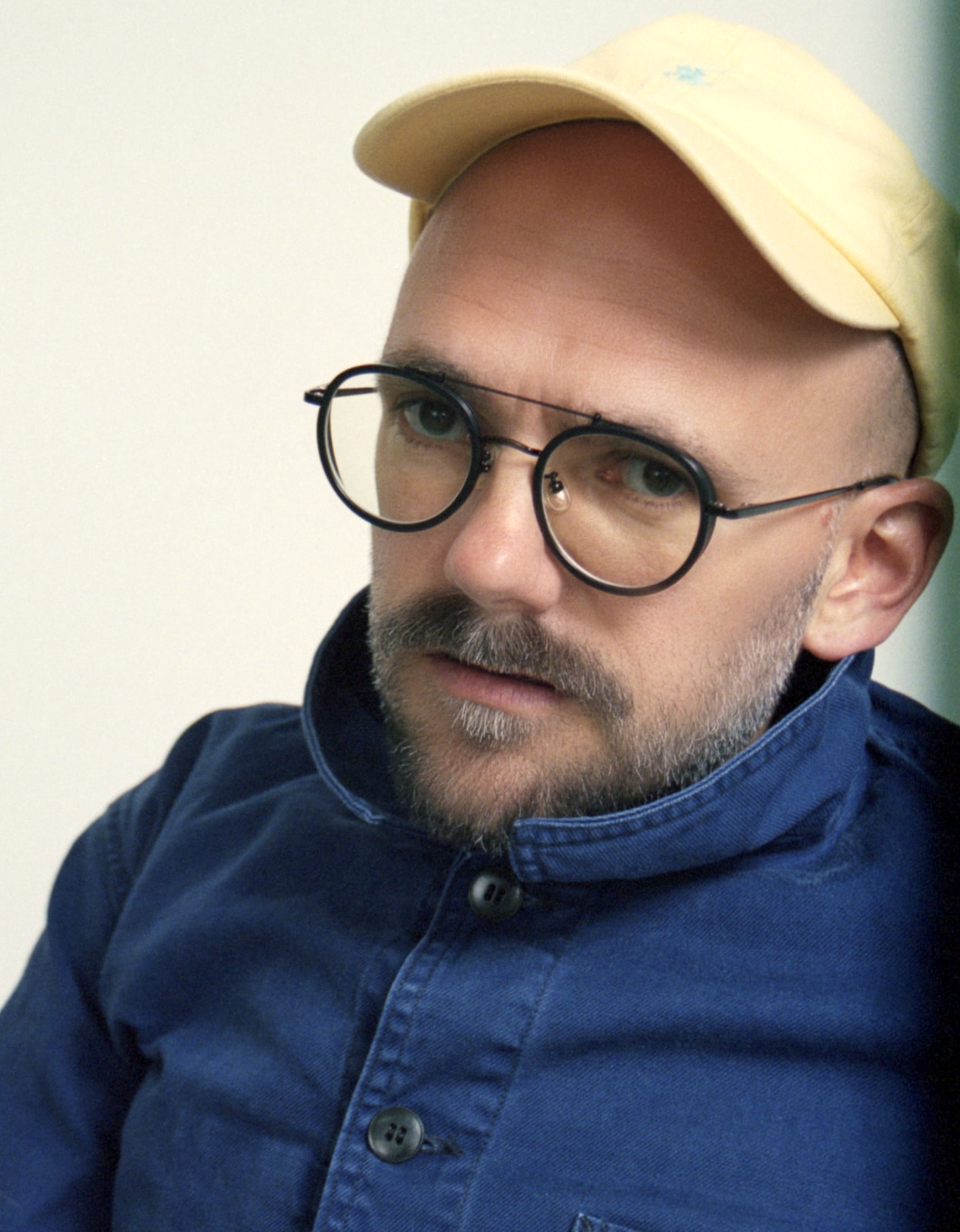 Ryan Gander was born in 1976 in Chester, England. He received his First Class Degree, BA (Hons) in Interactive Art at Manchester Metropolitan University and was a Post-Graduate Fine Art Participant at Jan van Eyck Academie Maastricht and Rijksakademie van Beeldende Kunsten in Amsterdam. The artist lives and works between Suffolk and London.
Gander has been invited to teach and lecture at numerous institutions, such as the AA School of Architecture, London; Barbican, London; Barnard College, New York, and École nationale supérieure des Beaux-Arts, Lyon.
Gander has been awarded numerous prizes including: the 2010 Zurich Art Prize, the 2006 ABN Amro Art Prize, and the 2003 Dutch Prix de Rome for Sculpture. In 2015, he received the honorary degree Doctor of Arts of the Manchester Metropolitan University. In 2017 he was awarded an OBE (Order of British Empire) for services to contemporary art. In 2022 he was elected as Royal Academician.
Ryan Gander's œuvre evokes fictional spaces, institutions and figures. His work is extremely varied, unified more by a conceptual vision than by formal appearance. It often combines fictional presence and absences, creating objects that refer to events, other absent objects, art works or persons, both real and imaginary. The voids or absences, evoked by the suggestion of missing items either named, delineated or circumscribed by traces, act as witty, sometimes lyrical invocations of the power of imagination. His attention is often focused on the playfulness and imagination of children, which is often more expansive and less restrictive than adult behavior, less encumbered by "reality", facts and appearances.


The artist has had numerous solo exhibitions, among them: The Markers of our Time, Tokyo Opera City Gallery, Tokyo (2022); Ryan Gander: The Gift, East Gallery, Norwich University of the Arts, and Houghton Hall, Norfolk (2022); Ryan Gander: The Rates of Change, Space K, Seoul (2021); Ryan Gander: Natural and Conventional Signs, Solid House/Princeton University, Princeton (2021); The Annotated Reader, Firstsite, Colchester (2020), M HKA, Antwerp (2020) and Quarz Studio, Turin (2019); The 500 Million Year Collaboration, Kunsthalle Bern (2019); Good Heart, Base / Progetti per l'arte, Florence (2018); The day to day accumulation of hope, failure, and ecstasy, Laguna Gloria, The Contemporary Austin, Austin (2017); Faces of Picasso: The collection selected by Ryan Gander, Remai Modern, Saskatoon (2017); These wings aren't for flying, The National Museum of Art, Osaka (2017); Human / non Human / Broke / non Broken, CC Foundation, Shanghai (2017); Works by Ryan Gander, Dazaifu Tenmangu Shrine, Fukuoka (2017); To stand amongst the elements and to interpret what one knows, Museum Dhondt-Dhaenes, Deurle (2016); Creative play entails some risk taking, Scrap Metal Gallery, Toronto (2016); Make every show like it's your last, Musée d'art contemporain de Montréal (2016), Aspen Art Museum, Aspen (2015), Contemporary Art Gallery, Vancouver (2015), and Manchester Art Gallery, Manchester (2014) (touring exhibition).
Recent group exhibitions and biennales include: Une seconde d'éternité, Pinault Collection, Paris (2022); Marble, Kunsten Museum of Modern Art, Aalbrog (2022); Paradise Kortrijk 2021. Triennial for contemporary art, Kortrijk (2021); Ouverture, Bourse de Commerce – Pinault Collection, Paris (2021); Scrivere Disegnando. When Language Seeks Its Other, Centre d'Art Contemporain Genève, Geneva (2020); Distance Intime. Chefs-d'oeuvre de la Collection Ishikawa, MO.CO. – Montpellier Contemporain, Hôtel des Collections, Montpellier (2019); KNOCK KNOCK, Humour in Contemporary Art, (co-curated), South London Gallery, London (2018); SUPERPOSITION. Art of Equilibrium and Engagement, 21stBiennale of Sydney, Sydney (2018); Beautiful World, Where Are You?, 10th Liverpool Biennial, Liverpool (2018); Stories of Almost Everyone, Hammer Museum, Los Angeles (2018); The Heart of the Tin Woodmann, M WOODS, Beijing (2017), and Jaguars and electric eels, Julia Stoschek Collection, Berlin (2017).
Gander's work is held in the collections of the Museum of Contemporary Art, Chicago; Museum Moderner Kunst Stiftung Ludwig, Vienna; Carnegie Museum of Art, Pittsburgh; Museum of Contemporary Art, Chicago; Museum Boijmans van Beuningen, Rotterdam; Arts Council Collection, London; British Council Collection, London; Carré d'art, Musée d'Art Contemporain, Nimes; The Contemporary Austin, Austin, Texas; Dazaifu Tenmangu Shrine Museum, Fukuoka; Fnac, Paris; FRAC Haute Normandie, Rouen; FRAC Ile de France, Paris; FRAC Nord Pas-de-Calais, Calais; Fundación Jumex Arte Contemporáneo, Mexico City; Government Art Collection, London; Haus Konstruktiv, Zurich; Ishikawa Collection, Okayama; Kadist Art Foundation, Paris; LVMH Foundation, Paris; MMK–Museum für Moderne Kunst, Frankfurt; Museo d'Arte Moderna di Bologna, Bologna; Musée d'art contemporain de Montréal, Montréal; Museu d'Art Contemporani de Barcelona, Barcelona; Museo Tamayo Art Contemporaneo, Mexico City; Museum of Modern Art, New York; Muzeum Sztuki Nowoczesnej w Warszawie, Warsaw; National Gallery of Art, Osaka; National Museum Wales, Cardiff; Remai Modern, Saskatoon; San Francisco Museum of Modern Art, San Francisco; and Tate Collection, London.