Artist Profile
Matti Braun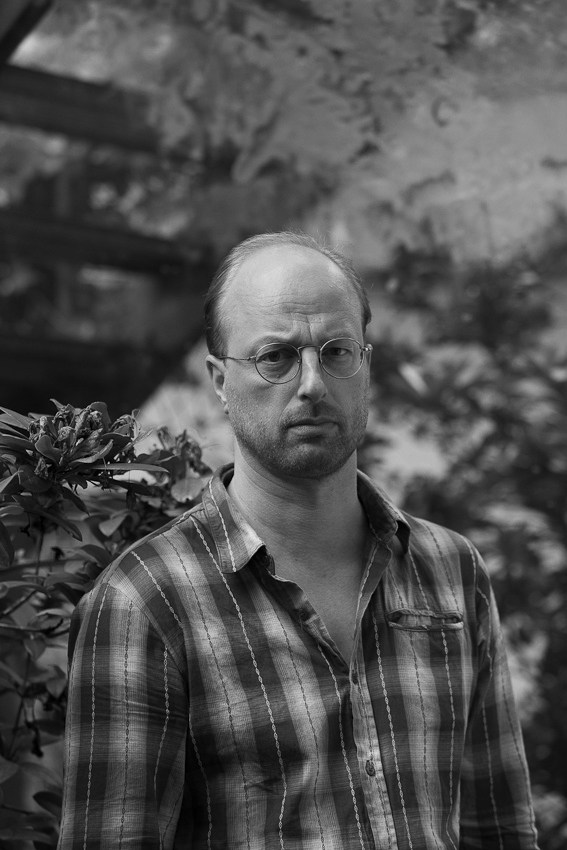 Matti Braun was born in 1968 in Berlin, Germany. He studied at the Städelschule, Frankfurt and at the Braunschweig University of Art (HBK). The artist lives and works in Cologne.
In 1994, Braun was awarded the Bonner Kunstverein's Peter Mertes Award and in 2004, the Förderpreis des Landes Nordrhein-Westfalen für Bildende Kunst.
Matti Braun's work investigates the unexpected, often little-known effects of cross-cultural dynamics, making visible patterns of artistic migrations and cultural misrecognitions. The artist's exhibitions have often been organized around a specific example of such appropriation, taking, for instance, an elaborate web of interdisciplinary associations spun around the Indian physicist Vikran Sarabhai that include Mahatma Gandhi, Le Corbusier, the development of the Indian space program, the Ulm School of Design and Lynda Benglis as point of departure for displays that included textile works, objects, photographs and large-scale installations. Matti Braun's work is characterized by a constant negotiation between concrete references and general allusions, between poetic ephemerality and an uncanny sense of visceral immediacy.
Institutional solo exhibitions include: A Lost Future: Matti Braun, The Rubin Museum of Art, New York (2018–19); Lak Sol, Kunstverein Heilbronn, Heilbronn (2016); Gost Log, Arnolfini, Bristol (2012); Salo, Kunstverein Braunschweig, Braunschweig and La Galerie – Contemporary Art Center, Noisy-le-Sec (2010); Kola, Kunstmuseum Liechtenstein, Vaduz (2009); Özurfa, Museum Ludwig, Cologne and Museion – Museum of Modern and Contemporary Art, Bolzano (2008).
Selected group exhibitions include: Ink Dreams. Selections from the fondation INK collection, LACMA, Los Angeles (2021); MONOCULTURE, M HKA, Museum of Contemporary Art, Antwerp (2020); Glass and Concrete. Manifestations of the Impossible, Marta Herford, Herford (2020); 40,000 – A Museum of Curiosity, Fellbach Triennale, Fellbach (2019); A Lost Future. Shezad Dawood, The Otolith Group, Matti Braun, Rubin Museum of Art, New York (2018); Selection of works from the NMNM collection, acquired with the support of UBS (Monaco) S.A., NMNM–Villa Paloma, Monaco (2018); Chaos and Awe. Painting for the 21st Century, Frist Art Museum, Ingram Gallery, Nashville (2018); Die Kraft der Fotografie, Museion – Museum of Modern and Contemporary Art, Bolzano (2016); Bilder zwischen den Zeilen, Salon Dahlmann, Berlin (2014); Wiederholen, Westfälischer Kunstverein, Münster (2014); KIASMA Hits, KIASMA, Helsinki (2014); Black Sun—Alchemy, Diaspora And Heterotopia, Devi Art Foundation, Gurgaon (2014); Made in Germany Zwei, Sprengel Museum, Hannover (2012); 20 Jahre Ludwig Forum, Ludwig Forum Aachen (2011); Until It Makes Sense, Kadist Art Foundation, Paris (2011); Mental Archeology, Crédac, Ivry-sur-Seine and Kunstverein Nürnberg (2010); Zeichen Setzen: Anschein, Präsenz und Auftreten, Bonner Kunstverein, Bonn (2009).
Braun's work is represented in the collections of Sammlung zeitgenössischer Kunst der Bundesrepublik Deutschland, Berlin; Finnish National Gallery, Helsinki; Kunstmuseum Liechtenstein, Liechtenstein; LACMA – Los Angeles Museum of Art, Los Angeles; Ludwig Forum für Internationale Kunst, Aachen; Museion – Museum of Modern and Contemporary Art, Bolzano; Pinakothek der Moderne, Munich, among others.