Artist Profile
Angela Bulloch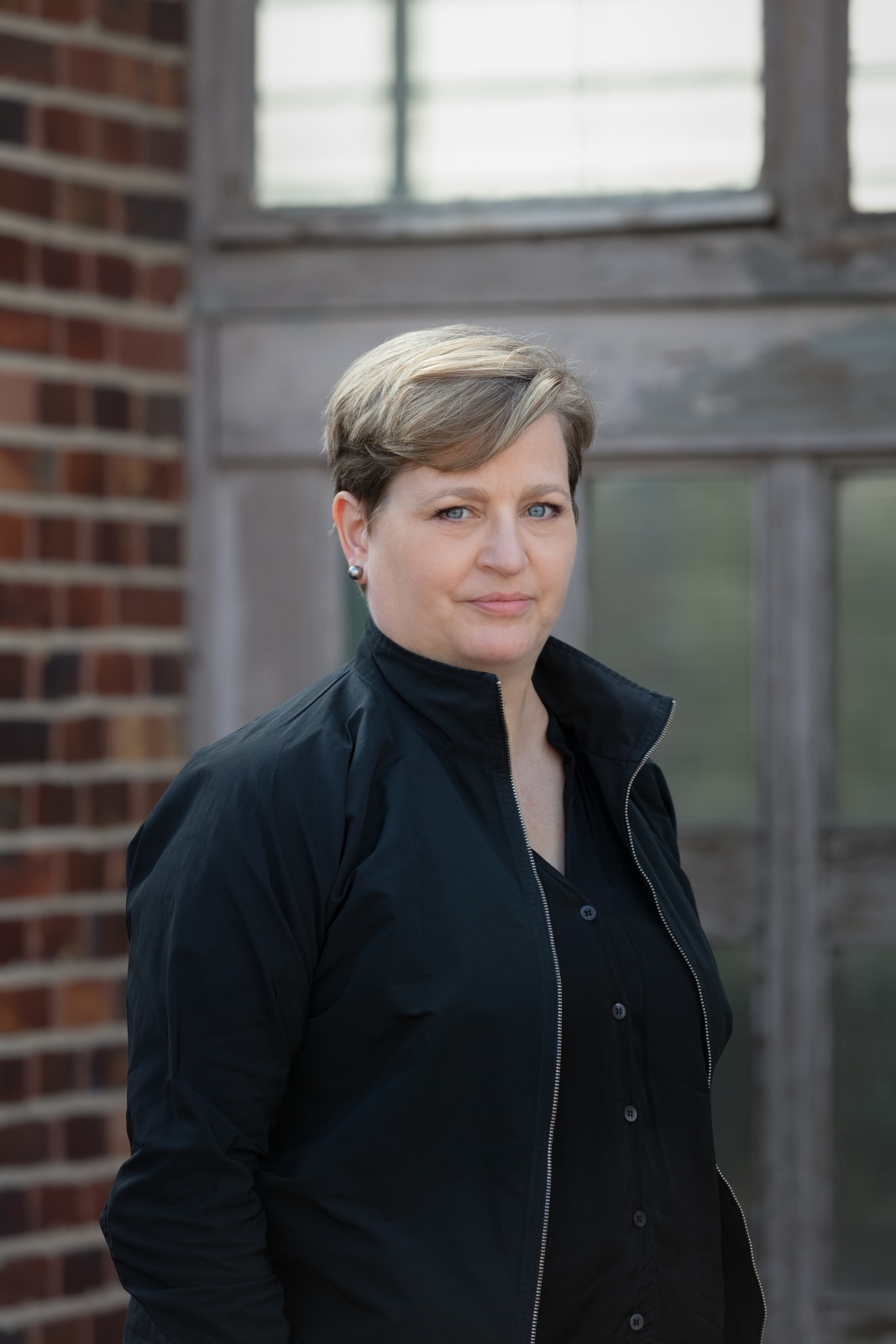 Angela Bulloch was born 1966 in Rainy River, Ontario, in Canada. She studied at Goldsmiths, University of London. The artist lives and works in Berlin.


In 1997, Bulloch was nominated for the Turner Prize and in 2005, for the Berlin-based Preis der Nationalgalerie für junge Kunst. In 2011, she received the Vattenfall Contemporary Art Prize, Berlin, as well as the Art Prize of the city of Wolfsburg.


Angela Bulloch's work spans many media, manifesting her interest in systems, patterns and rules, as well as her preoccupation with the history of shapes and human interaction. The Pixel Boxes have become her most familiar work: Initially fabricated in beech wood with a glass front screen, their softly changing and pulsing colors distill and abstract complex visual patterns into simple shifting monochromes. Her series of Night Sky works, begun in 2008 on occasion of theanyspacewhatever at the Solomon R. Guggenheim Museum, New York, depicts existing constellations from a perspective other than Earth, simulated with a 3D stellar cartography program.


Her recent series of sculptures combines her interest in the logic of geometry and seriality with a graphic quality. The appearance of the sculpture shifts according to one's point of view: from one side the irregular aspect dominates, while from another, the impression of a certain totemic regularity prevails.

Bulloch's solo exhibitions include: Paradigme perpendiculaire, Musée d'Arts de Nantes (2022); Angela Bulloch, Museum Art.Plus | 2-RAUM, Donaueschingen (2019); Angela Bulloch. Heavy Metal Stack of Six, Serralves Museum, Porto (2019); Anima Vectorias, MAAT, Lisbon (2019-20); Angela Bulloch, Omi International arts Center, The Fields Sculpture Park, Ghent, NY (2017); Considering Dynamics & The Forms of Chaos, Sharjah Art Museum, Sharjah (2016); Short Big Drama, Witte De With, Rotterdam (2012); Time & Line, Städtische Galerie, Wolfsburg (2011); Information, Manifesto, Rules And Other Leaks…, Vattenfall Contemporary Art Prize, Berlinische Galerie, Berlin (2011); The Space that Time Forgot, Städtische Galerie im Lehnbachhaus, Munich (2008); Angela Bulloch, The Power Plant, Toronto (2006); Vehicles, Le Consortium, Dijon (2005); Angela Bulloch, Modern Art Oxford, Oxford (2005); To the Power of 4., Secession, Vienna (2005); Angela Bulloch, Z-Point, Kunsthaus Glarus (2001).

Selected group exhibitions include: The Sky Looks Amazing From Here, Kunsthaus L6, Freiburg (2022); Farbe ist Programm, Bundeskunsthalle, Bonn (2022); Raum für Phantasievolle Aktionen, Kunstmuseum, Bonn (2022); Ninth Street and Beyond: 70 Years of Women in Abstraction; The Geometric, Hunter Dunbar, New York (2022); Sculpture and Nature II, Schlossgut Schwante, Oberkrämer (2021); Sculpture Park, Haus am Waldsee, Berlin (2020); STUDIO BERLIN, Berghain, Berlin (2020); Mein Vater, meine Nachbarn, meine Freunde, und deren Freunde, Haubrok Foundation, Fahrbereitschaft, Berlin (2020); PHOTO, Parkett Space Zurich, Zurich (2019); Squares in Motion. Kinetic Art from the Marli Hoppe-Ritter Collection, Museum Ritter, Waldenbuch (2018-19); Always Different, Always the Same, Bündner Kunstmuseum, Chur (2018); Ugo Rondinone: I Love John Giorno, Howl!, New York (2017); RULES, Migros Museum für Gegenwartskunst, Zurich (2017); Duet with Artist. Participation as Artistic Principle, Museum Morsbroich, Leverkusen and 21er Haus, Vienna (2017); Development, Okayama Art Summit, Okayama (2016); L'Almanach 16, Le Consortium, Dijon (2016); The Natural Order of Things, Fundacíon Jumex, Mexico City (2016); Walk the Line, Kunstmuseum Wolfsburg (2015); I Love John Giorno, Palais de Tokyo, Paris (2015); 1984-1999 The Decade, Centre Pompidou-Metz, Metz (2015); Datascape. What You See is Not What You Get, LABoral, Centro de Arte y Creación Industrial, Gijón (2014); 8th Berlin Biennale, Berlin (2014); The Whole Earth, Haus der Kulturen der Welt, Berlin (2013); Das Neue Lenbachhaus, Lenbachhaus Kunstbau, Munich (2013); Turbulences, L'espace culturel, Louis Vuitton, Paris (2012); Un Nouveau Festival, 3e Edition, Centre Pompidou, Paris (2012); theanyspacewhatever, Solomon R. Guggenheim Museum, New York (2008).


Bulloch's work is held in the following public collections: National Gallery of Victoria, Melbourne; Sammlung Neue Galerie am Landesmuseum Joanneum, Graz; FRAC Languedoc Roussillon; FRAC Poitou-Charentes; Collection du FNAC, Puteaux Fondation Louis Vuitton, Paris; Le Consortium, Dijon; Centre Pompidou, Paris; Estuaire, Nantes; Bundeskunsthalle, Bonn; The Schaufler Foundation, Sindelfingen; Lenbachhaus, Munich; Kunstmuseum, Bonn; Berlinische Galerie, Berlin; Sammlung Städtische Galerie, Wolfsburg; De Pont, Tilburg; Helga de Alvear, Madrid; Collection Ringier, Zürich; Collection Guggenheim Abu Dhabi, UAE; Tate, London; Arts Council Collection, London; Museum of Art, Rhode Island School of Design, Providence, Rhode Island; Goss Michael Foundation, Dallas, Texas, and Phillips Collection, Washington, D.C.