Artist Profile
Thomas Demand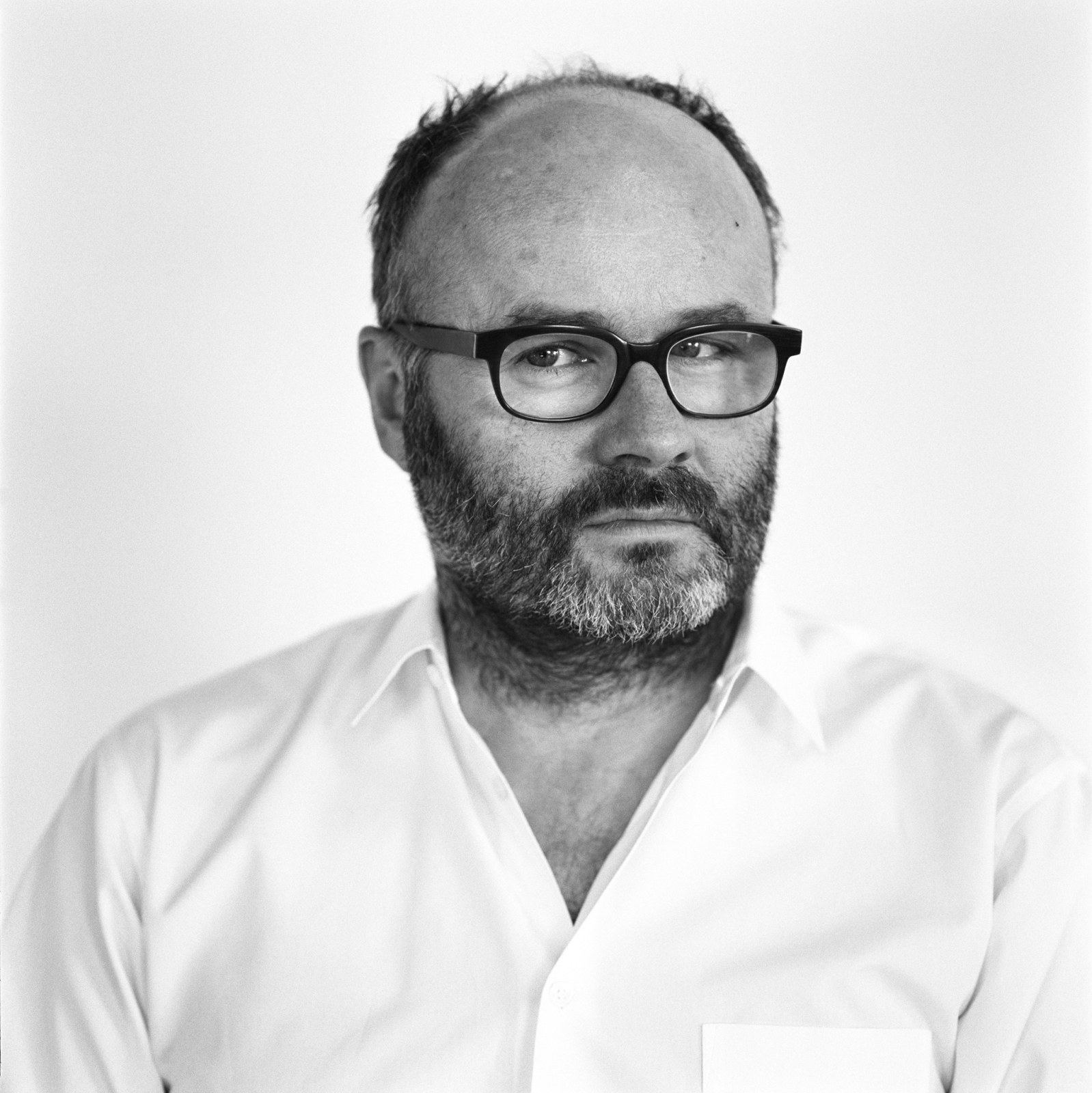 Thomas Demand was born in 1964 in Munich, Germany. He studied at the art academies in Munich and Düsseldorf. He received an MFA from Goldsmiths, University of London. Since 2011, Demand has been working as a professor at HFBK, the Hamburg University of Fine Arts. The artist lives and works in Berlin.


Thomas Demand trained as sculptor. His photographs are generally based on found press photographs. He builds elaborate models using colored paper and cardboard which he then photographs. Often the depicted images include oblique references to historically important sites or events. No writing appears in the recreated images. The life-sized mock-ups are then destroyed.


Thomas Demand's work has been exhibited extensively. Selected solo exhibitions and special projects include: The Stutter of History, Shanghai (2022); Mundo de Papel, Centro Botín, Santander (2021); Mirror Without Memory, Garage Museum of Contemporary Art, Moscow (2021); HOUSE OF CARD, M – Museum, Leuven (2020–21); The Boat is Leaking. The Captain Lied, Fondazione Prada, Ca' Corner della Regina, Venice (2017); Thomas Demand, Nouveau Musée National de Monaco, Villa Sauber – Project Space, Monaco (2016); FOCUS: Thomas Demand, The Modern, Fort Worth (2016); Daily Show, The Common Guild, Glasgow (2015); Modellstudien, Siza Pavillon, Raketenstation Hombroich, Neuss (2015); Pacific Sun, LACMA Los Angeles County Museum of Art, Los Angeles (2015); Model Studies, Graham Foundation, Chicago (2013); Museum of Contemporary Art, Tokyo (2012) (traveled to National Gallery of Victoria, Melbourne); The Dailies, Kaldor Public Art Projects #25, Sydney (2012); Nationalgalerie, Boijmans van Beuningen, Rotterdam (2010); Neue Nationalgalerie, Berlin (2009); Presidency. Embassy, MUMOK, Museum Moderner Kunst, Vienna (2009), and Thomas Demand, The Museum of Modern Art, New York (2005).


Demand participated in the 50th Venice Biennale (2003) and represented Germany at the 26th São Paulo Biennial (2004). In 2011, Demand curated the critically acclaimed exhibition La Carte d'après Nature at the Nouveau Musée National in Monaco and, more recently, L'image volée at Fondazione Prada, Milan (2016).


Selected group exhibitions include: A FIRE IN MY BELLY, Julia Stoschek Collection, Berlin (2021); Camere che sognarono Camere: Thomas Demand & Martin Boyce, Fotografia Europea 2021, Palazzo da Mosto, Reggio Emilia (2021); We never sleep, Schirn Kunsthalle, Frankfurt am Main (2020); Continuously Contemporary. New Works from the Emanuel-Hoffmann-Stiftung, Kunstmuseum Basel, Basel (2020); JSC ON VIEW: Works from the Collection, Julia Stoschek Collection, Düsseldorf (2020); Cut! Paper Play in Contemporary Photography, The J. Paul Getty Museum, Los Angeles (2018); Jardins, Grand Palais, Paris (2017); Dreamlands: Immersive Cinema and Art, 1905–2016, Whitney Museum, New York (2016); The Candle, Museum Frieder Burda, Baden-Baden (2016); TELE-Gen. Art and Television, Kunstmuseum Liechtenstein, Vaduz (2016) and Kunstmuseum Bonn (2015); Future Present, Schaulager, Basel (2015); Now You See It. Photography and Concealment, The Metropolitan Museum of Art, New York (2014); Room Service, Staatliche Kunsthalle zu Baden-Baden (2014); Damage Control: Art and Destruction Since 1950, Hirshhorn Museum and Sculpture Garden, Smithsonian Institute, Washington, D.C. (2013); Common Ground, Architecture Biennale, Venice (2012), and Lifelike, Walker Art Center, Minneapolis (2012).


His work is represented in the collections of The Museum of Modern Art, New York; Solomon R. Guggenheim Museum, New York; Walker Art Center, Minneapolis; Museum Folkwang, Essen; National Gallery of Canada, Ottawa; Tate Modern, London; Hirshhorn Museum and Sculpture Garden, Washington, D.C.; Museum of Contemporary Art, Chicago, and Philadelphia Museum of Art, Philadelphia.