Artist Profile
Gabriel Kuri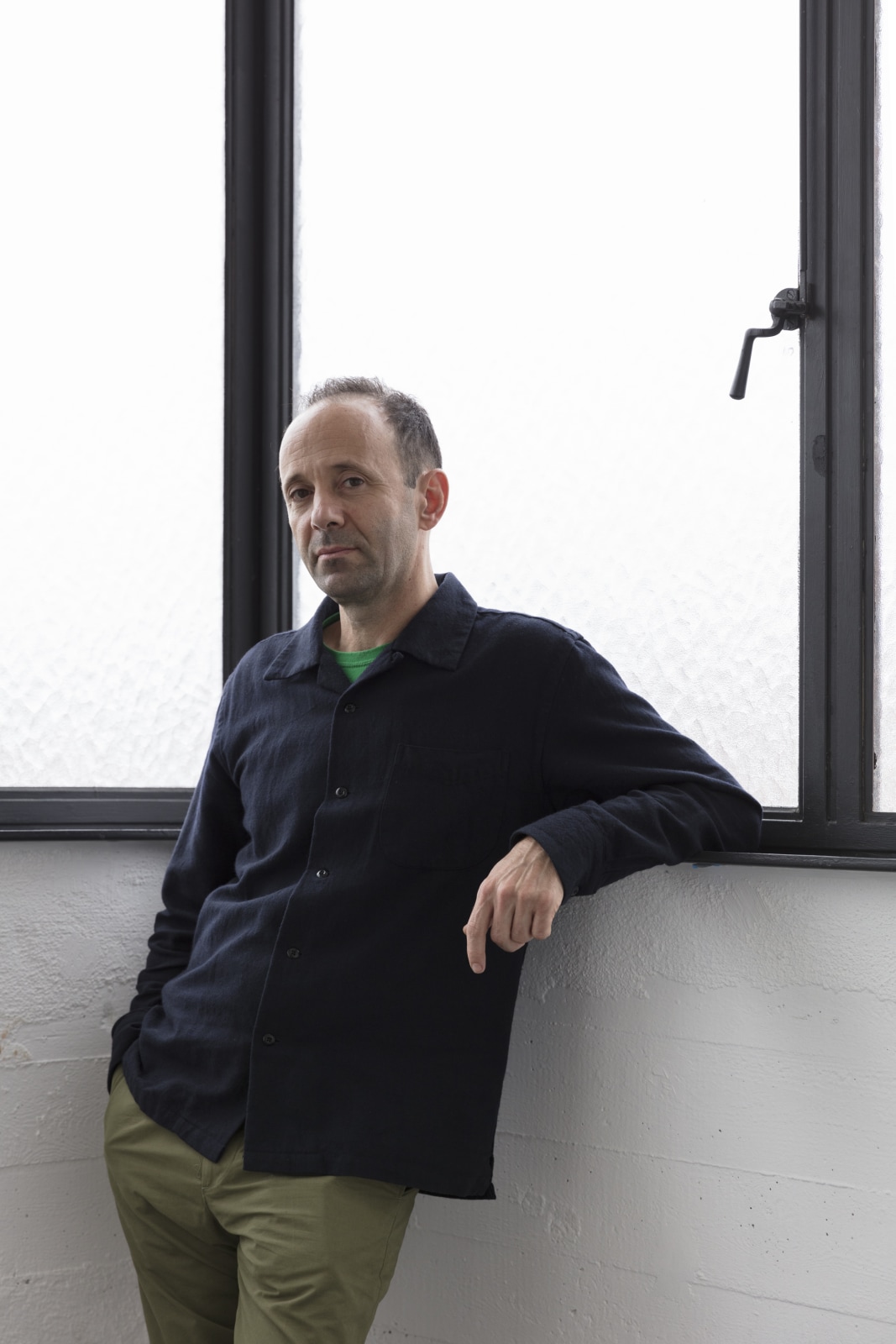 Gabriel Kuri was born in 1970 in Mexico City, Mexico. He studied at Goldsmiths College in London and at the Escuela Nacional de Artes Plásticas, UNAM in Mexico City. The artist lives and works in Brussels.

Gabriel Kuri's œuvre encompasses diverse media including sculpture, collage and installation, often using repurposed natural, industrial, and mass-produced objects (insulation foam, shells, soda cans, stones, or ticket receipts, for instance) to craft eloquent works of art. Kuri's works often include traces of past human activities, such as empty bottles or cans, cigarette butts or ticket stubs. They function as signs of spent time, energy or currency — a recurring theme in the artist's work.

Kuri's solo exhibitions include: Offering, Saint-Martin Bookshop, Brussels (2021); spending static to save gas, The Douglas Hyde Gallery, Dublin (2020); Gabriel Kuri: sorted, resorted, WIELS – Contemporary Art Centre, Brussels (2019–20); spending static to save gas, Oakville Galleries, Oakville (2018–19); Product Testing Unit, Alte Fabrik, Rapperswil (2016); Gabriel Kuri: with personal thanks to their contractual thingness, Aspen Art Museum, Aspen (2014); All probability resolves into form, The Common Guild, Glasgow (2014); bottled water branded water, Parc Saint Léger – Centre d'art contemporain, Pougues-les-Eaux (2013); Before Contingency after the Fact, South London Gallery, London (2011); Nobody Needs to Know the Price of Your Saab, Blaffer Gallery, Houston and Institute of Contemporary Art, Boston (2011), and Soft Information in Your Hard Facts, Museion – Museum of Modern and Contemporary Art, Bolzano (2010).

The artist's work was included in the Venice Biennale in 2003 and 2011, as well as in the 2008 Berlin Biennale.

Recent group exhibitions include: INFORMATION (Today), Kunsthalle Basel, Basel (2021); On the Razor's Edge, Museo Jumex, Mexico City (2020); Was machen Sie um zwei? Ich schlafe., GAK Gesellschaft für Aktuelle Kunst Bremen, Bremen (2020); Emissaries For Things Abandoned By Gods, Estancia FEMSA – Casa Luis Barragán, Mexico City (2019); Converter, Kunstmuseum St. Gallen (2018); Field Guide, Remai Modern, Saskatoon (2017-18); Desert X, The Coachella Valley, Palm Springs (2017); CAPITAL FLOWS, Kunsthalle Tübingen (2017); L'Esprit du Bauhaus, L'Objet en Question, Musée des Arts Décoratifs, Paris (2016); Portrait of the Artist as an Alter, FRAC Haute-Normandie, Sotteville-lès-Rouen (2016); Parc de Sculptures Contemporaines, Domaine du Muy, Le Muy (2016); The Natural Order of Things, Fundacíon Jumex, Mexico City (2016); The Distance of A Day, Israel Museum, Jerusalem (2016); me – new forms of self-portraiture, Schirn Kunsthalle Frankfurt (2016); The Corner Show, Extra City Kunsthal, Antwerp (2015); 12. Bienal de la Habana, Havana (2015), and Made in L.A., Hammer Museum, Los Angeles (2014).

Kuri's work is represented in the collections of Museo Universitario de Arte Contemporaneo, Mexico City; Contemporary Art Museum, San Diego; Museum of Modern Art, San Francisco; Centre Pompidou, Paris; The Hammer Museum, Los Angeles; Hamburger Bahnhof – Museum für Gegenwart, Berlin; Museum of Contemporary Art, Chicago; Museo Jumex, Mexico City; Seattle Art Museum, Seattle; Kunstmuseum St. Gallen; Tate Modern, London, and Walker Art Center, Minneapolis.