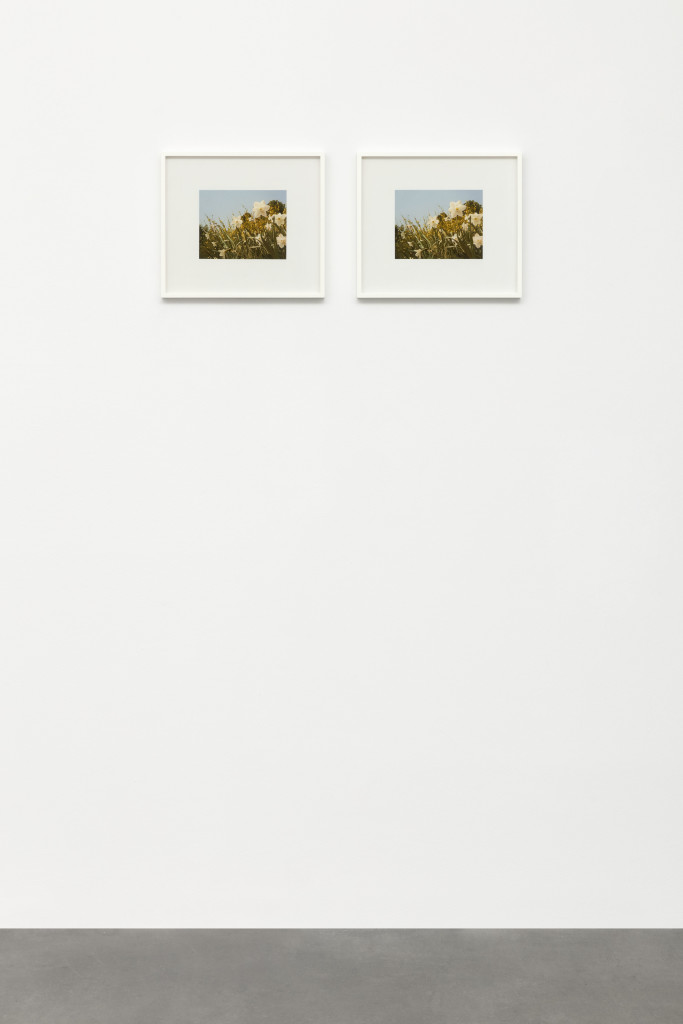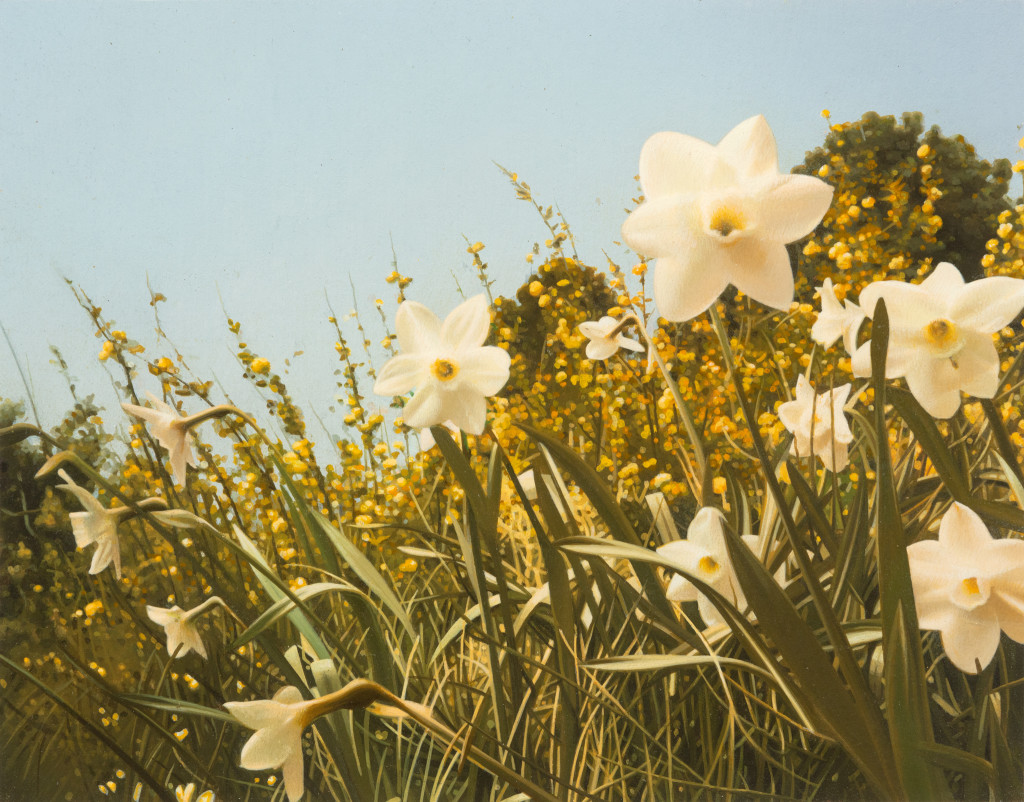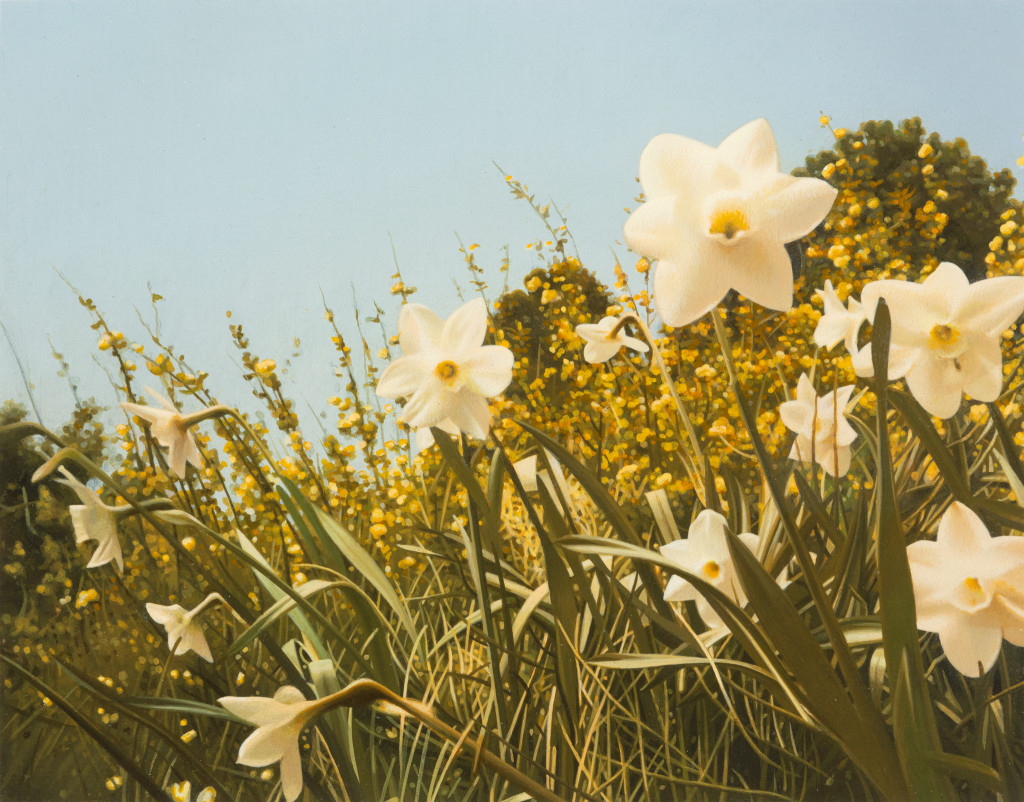 Andrew Grassie
Flowers 1, Flowers 2
2019
Tempera on paper on board
14,8 x 18,8 cm (5 1/2 x 7 1/8 in) (image) each, 2 parts
31,1 x 35,2 x 3 cm (12 1/4 x 13 3/4 x 1 1/8 in) (framed) each, 2 parts
This set includes two works from a new body of work Andrew Grassie developed for his exhibition Still Frame at Esther Schipper in 2020: Flowers 1 and Flowers 2.

The new body of work explores images from the artist's image archive, among them decades old snapshots associated with personal memories, tied to a specific place, a moment in time. Andrew Grassie chose motifs that had held his attention for reasons he could not always explain: photos from his image archive, sometimes many decades old and exuding a vague awkwardness, became sources for these works.

Each image of this series can be traced to a specific moment, often specific visual phenomena, remembered by the artist for personal and/or artistic reasons.
Part of the conceptual premise of transforming fleeting memories captured by photographic snapshots, into unique work of art executed with a time and labor intensive traditional technique, Grassie painted this motif twice. The delicate pattern of tiny brushstrokes characteristic of tempera painting makes each image clearly unique, yet the repetition of the motifs encourages a close examination of the small differences.
%3Cdiv%20class%3D%22artist%22%3E%3Cstrong%3EAndrew%20Grassie%3C/strong%3E%3C/div%3E%0A%3Cdiv%20class%3D%22title%22%3E%3Cem%3EFlowers%201%2C%20Flowers%202%3C/em%3E%2C%202019%3C/div%3E%0A%3Cdiv%20class%3D%22medium%22%3ETempera%20on%20paper%20on%20board%20%3C/div%3E%0A%3Cdiv%20class%3D%22dimensions%22%3E14%2C8%20x%2018%2C8%20cm%20%285%201/2%20x%207%201/8%20in%29%20%28image%29%20each%2C%202%20parts%3Cbr%20/%3E%0A31%2C1%20x%2035%2C2%20x%203%20cm%20%2812%201/4%20x%2013%203/4%20x%201%201/8%20in%29%20%28framed%29%20each%2C%202%20parts%3C/div%3E