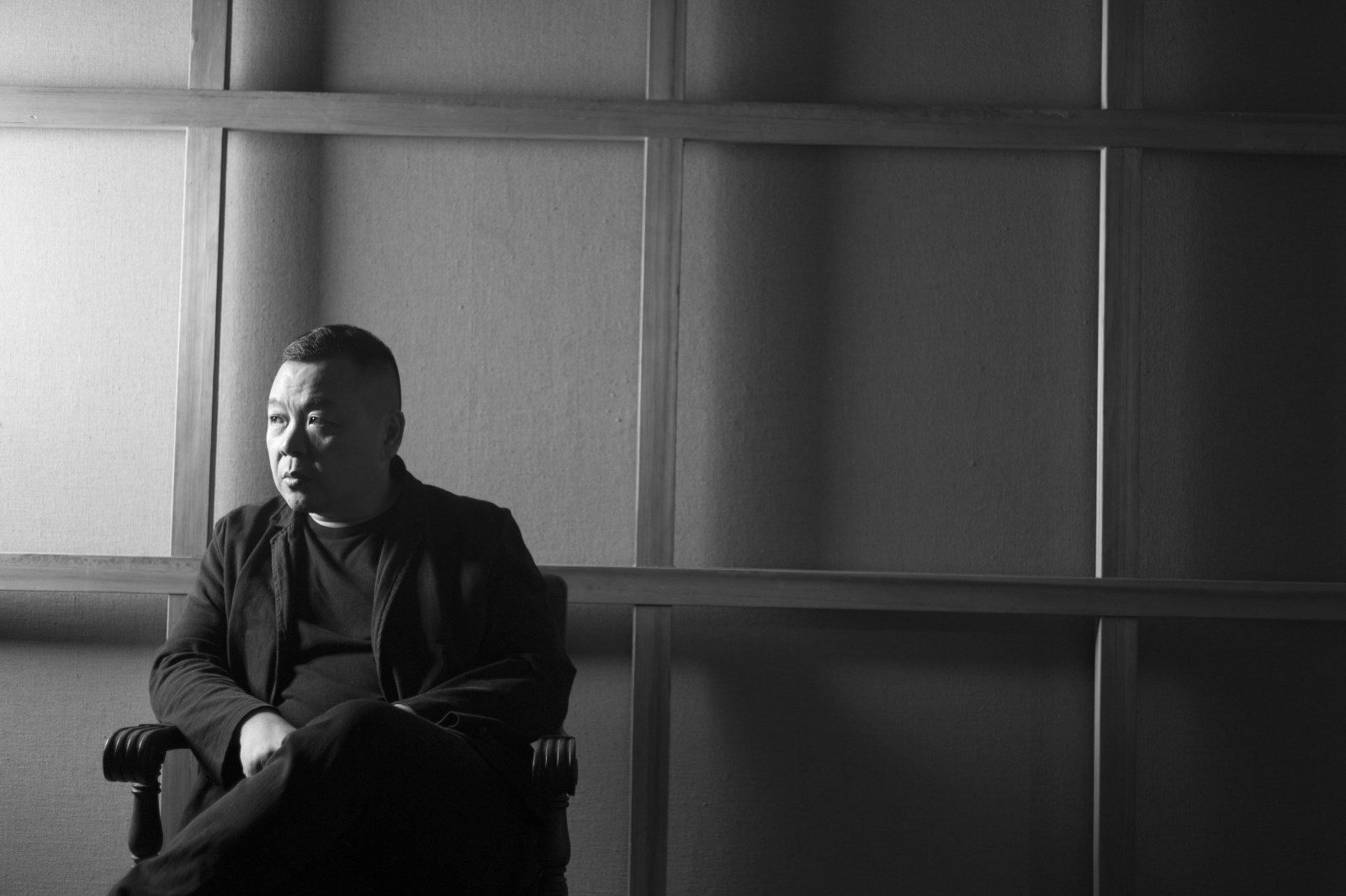 Liu Ye was born 1964 in Beijing, China. The artist lives and works in Beijing.

Liu Ye graduated from Central Academy of Fine Arts Beijing, China, in 1989 and received his Master of Fine Arts from the Academy of Fine Arts in Berlin in 1994. In 1998, he was Artist in Residence at the Rijksakademie in Amsterdam.

Liu Ye's work combines both direct and oblique references to the history of art to create a charged personal iconography that draws on real and imagined works of art, fictional and reallife figures. His work is informed by a sophisticated conflation of formal principles and conceptual ideas from both Asian and Western cultures. The recurring depictions of works quoting the Dutch abstract painter Piet Mondrian evoke the history of abstraction, a topic Liu Ye has explored throughout his recent work which plays on the ambiguity of representational and abstract motifs.

Each painting constitutes a deeply personal act. As Udo Kittelmann noted in 2018: Liu Ye's "paintings are also a barometer of a time when the reference to the personal, the subjective, is becoming increasingly topical. And the subjective means our own lives, with all our problems big and small, the joys and fears, hopes and despairs. His pictures take us back to the origins of being and becoming human, provoking and moving us at the same time."

Liu Ye's work has been exhibited at numerous institutions, including: Liu Ye, Pierre Menard, New Century Art Foundation, Beijing (2021); Liu Ye: Storytelling, Fondazione Prada, Milan (2020-21) and Prada Rong Zhai, Shanghai (2018-19); Thrill of Deception. From Ancient Art to Virtual Reality, Ludwig Forum, Aachen (2019) and Kunsthalle München, Munich (2018-19); Hello World. Revising a Collection, Hamburger Bahnhof, Berlin (2018); Mondriaan and Liu Ye, Mondriaanhuis, Amersfoort (2016); The World in 2015, Ullens Center for Contemporary Art, Beijing (2015); Re-View, Opening Exhibition of Long Museum West Bund, Shanghai (2014); MYTH / HISTORY: Yuz Collection of Contemporary Art, Yuz Museum, Shanghai (2014); Hans van Dijk: 5000 names, Ullens Center for Contemporary Art, Beijing (2014); Through All Ages, Opening Exhibition of Long Museum, Shanghai (2012); In Time – 2012 Chinese Oil Painting Biennale, National Art Museum of China, Beijing (2012); and Future Pass – From Asia to the World, Wereldmuseum, Rotterdam (2011); and Chinese Window, Kunstmuseum Bern (2007).

Liu Ye participated in VIVA ARTE VIVA, the 57th Venice Biennale curated by Christine Macel, in 2017.

His work is held in the collections of the China Art Museum, Shanghai; the Nationalgalerie Collection, Staatliche Museen zu Berlin, Berlin; the Long Museum, Shanghai; New Century Art Foundation, Beijing; the M+ Sigg Collection, Hong Kong, and the Yuz Museum, Shanghai, among other institutions worldwide.