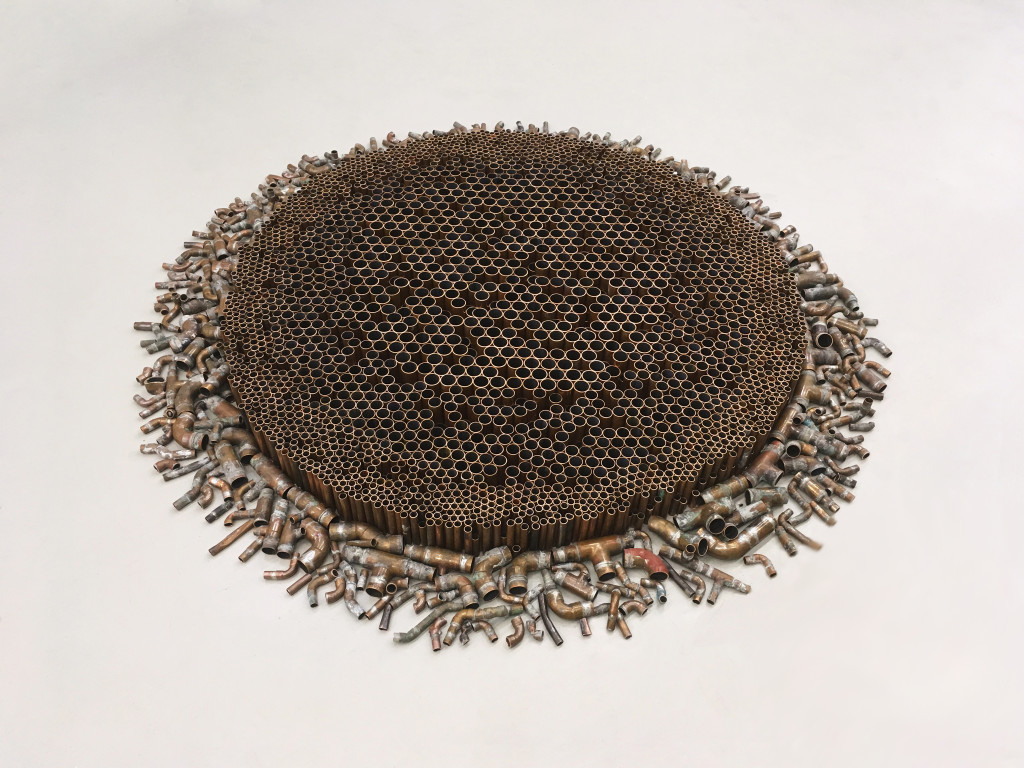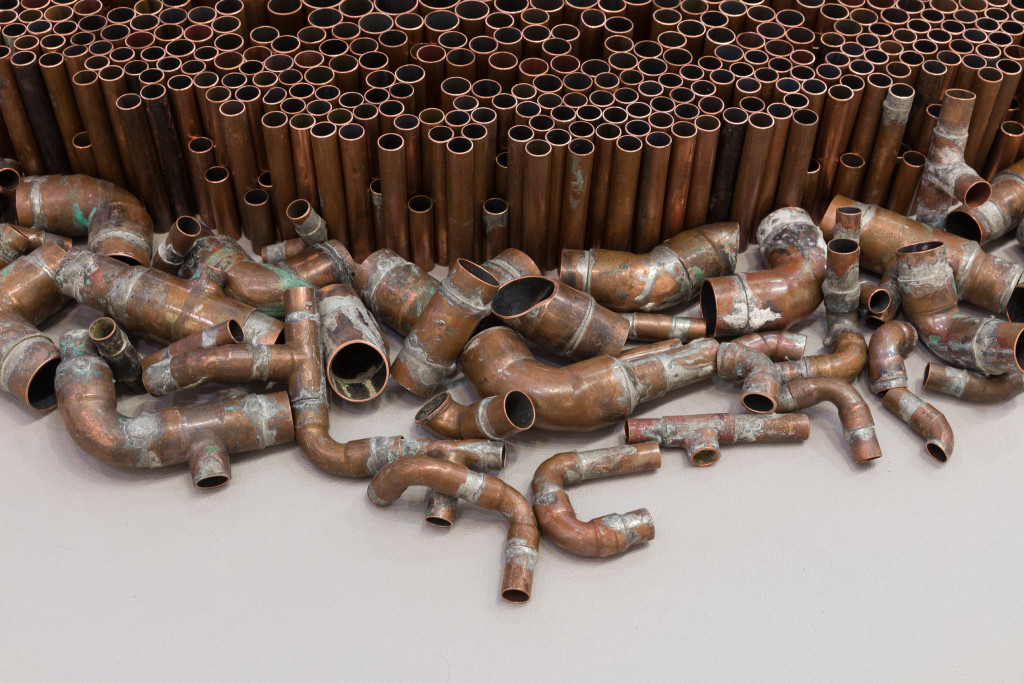 Roman Ondak
Perfect Society
2018
Modified copper heating pipes
10 x 200 x 200 cm approx.
The copper pipes that make up this work come from Roman Ondak's house in Bratislava and used to provide central heating. When they proved defective and had to be taken out, the artist submitted them to a laborious process of slicing, cutting thousands of almost equally long pieces. He devised a new order and purpose for them. In Perfect Society, the straight pipes are organized hierarchically in an almost perfect circle, with the larger diameters grouped in the center, while the smaller ones are shifted toward the edges. The bent pipe pieces form a margin around the circle as if to hold the central structure intact.
%3Cdiv%20class%3D%22artist%22%3E%3Cstrong%3ERoman%20Ondak%3C/strong%3E%3C/div%3E%0A%3Cdiv%20class%3D%22title%22%3E%3Cem%3EPerfect%20Society%3C/em%3E%2C%202018%3C/div%3E%0A%3Cdiv%20class%3D%22medium%22%3EModified%20copper%20heating%20pipes%3C/div%3E%0A%3Cdiv%20class%3D%22dimensions%22%3E10%20x%20200%20x%20200%20cm%20%284%20x%2078%203/4%20x%2078%203/4%20in%29%20approx.%3C/div%3E