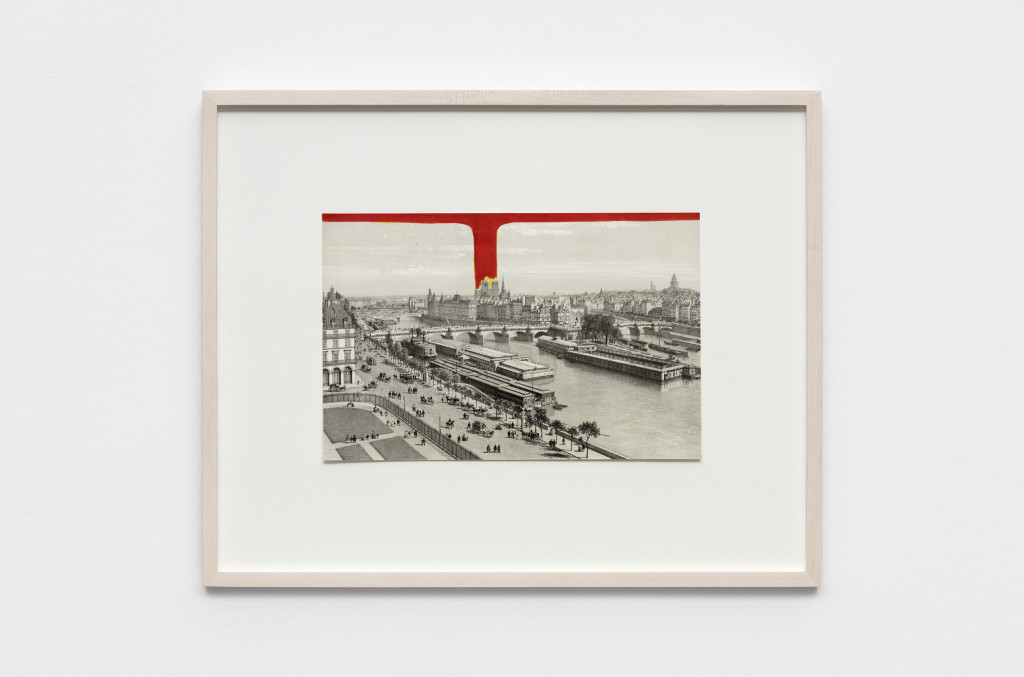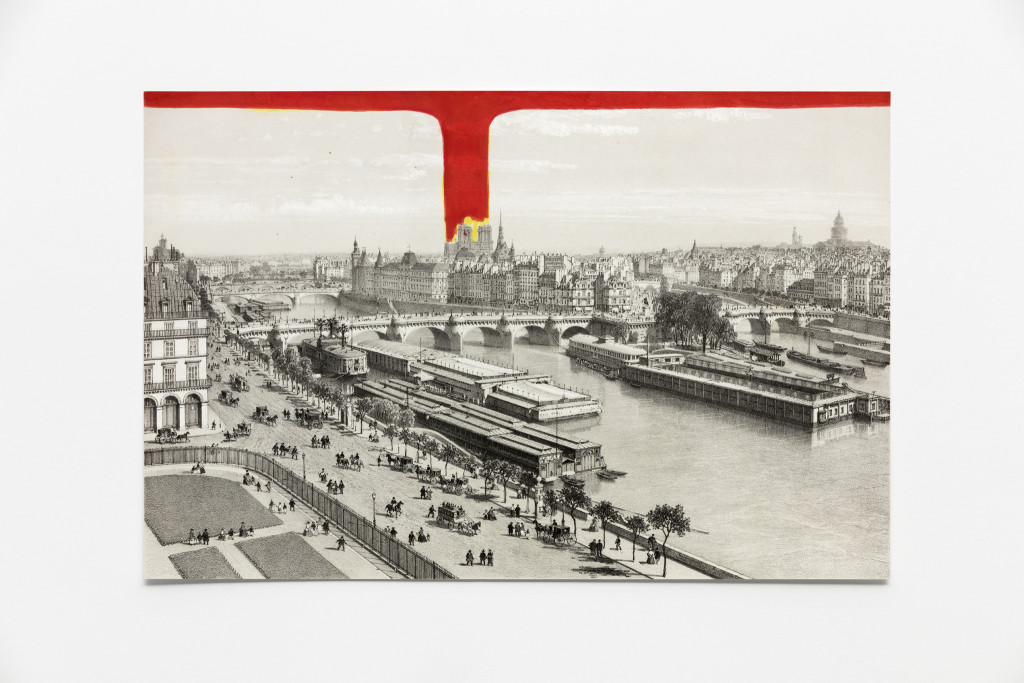 Ink on found old print
23,5 x 36,5 cm (unframed)
48,2 x 60,2 x 4 cm (framed)
The work depicts a view of Paris with the Cathedral of Notre Dame. In a reference to the fire of the Parisian landmark in April 2019, bright red clouds rise from the church's towers and fill the sky. The series If includes postcards and prints the artist bought in specialized print and ephemera shops in Paris.
%3Cdiv%20class%3D%22artist%22%3E%3Cstrong%3ERoman%20Ondak%3C/strong%3E%3C/div%3E%0A%3Cdiv%20class%3D%22title%22%3E%3Cem%3EIf%3C/em%3E%2C%202019%3C/div%3E%0A%3Cdiv%20class%3D%22medium%22%3EInk%20on%20found%20old%20print%3Cbr%20/%3E%0ATinte%20auf%20gefundenem%20alten%20Druck%3C/div%3E%0A%3Cdiv%20class%3D%22dimensions%22%3E23%2C5%20x%2036%2C5%20cm%20%289%201/8%20x%2014%201/8%20in%29%20%28unframed%29%3Cbr%20/%3E%0A48%2C2%20x%2060%2C2%20x%204%20cm%20%2818%207/8%20x%2023%205/8%20x%201%205/8%20in%29%20%28framed%29%3Cbr%20/%3E%0A23%2C5%20x%2036%2C5%20cm%20%28ungerahmt%29%3Cbr%20/%3E%0A48%2C2%20x%2060%2C2%20x%204%20cm%20%28gerahmt%29%3C/div%3E