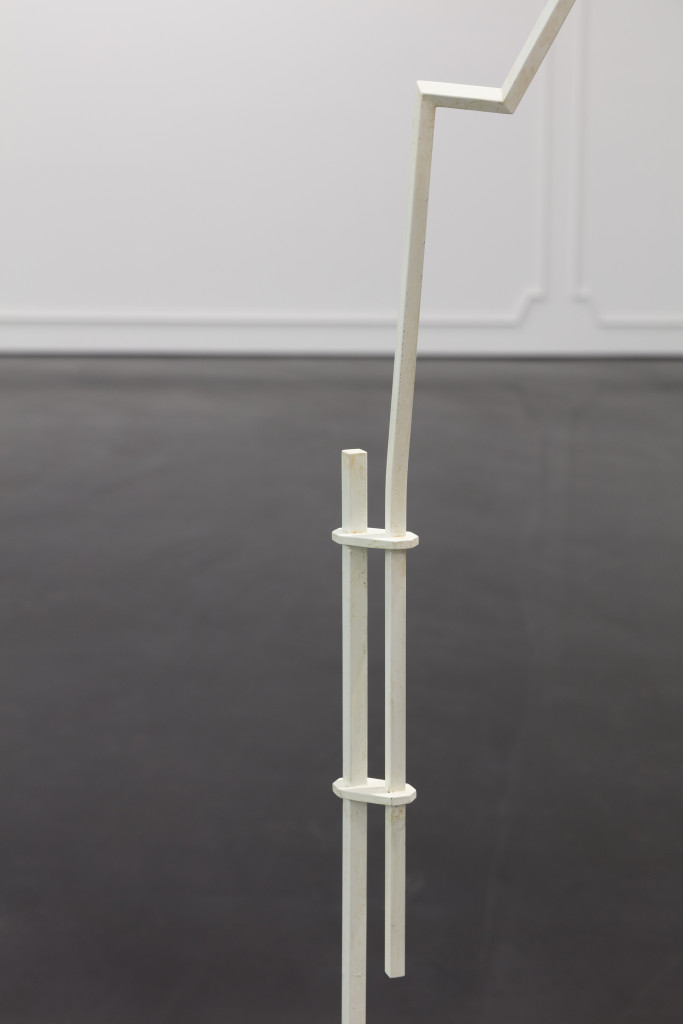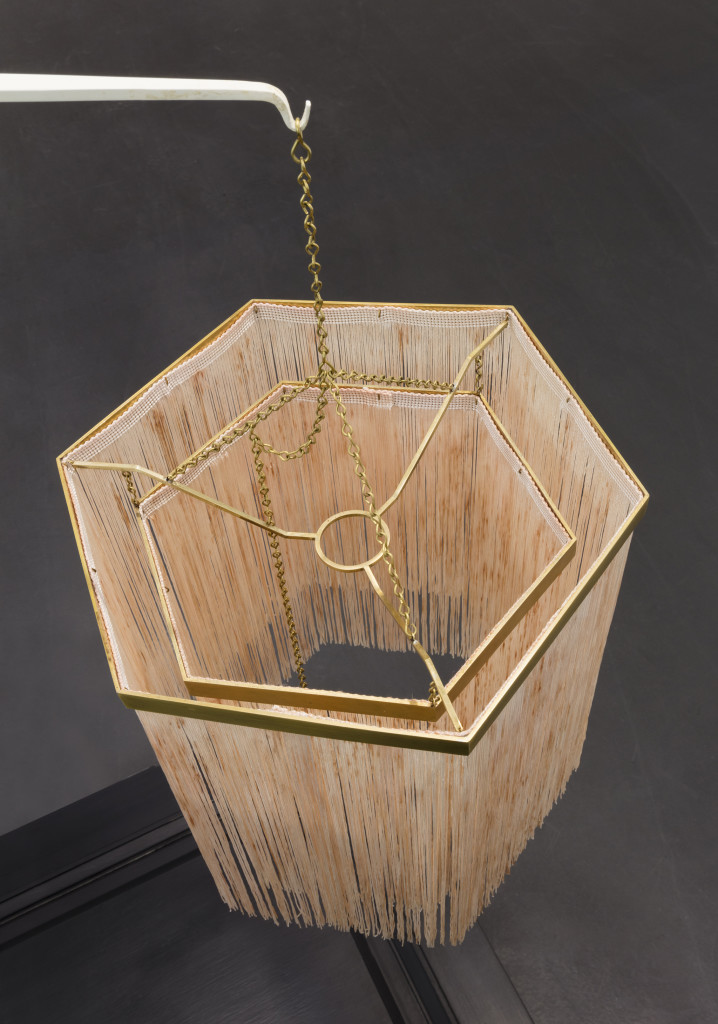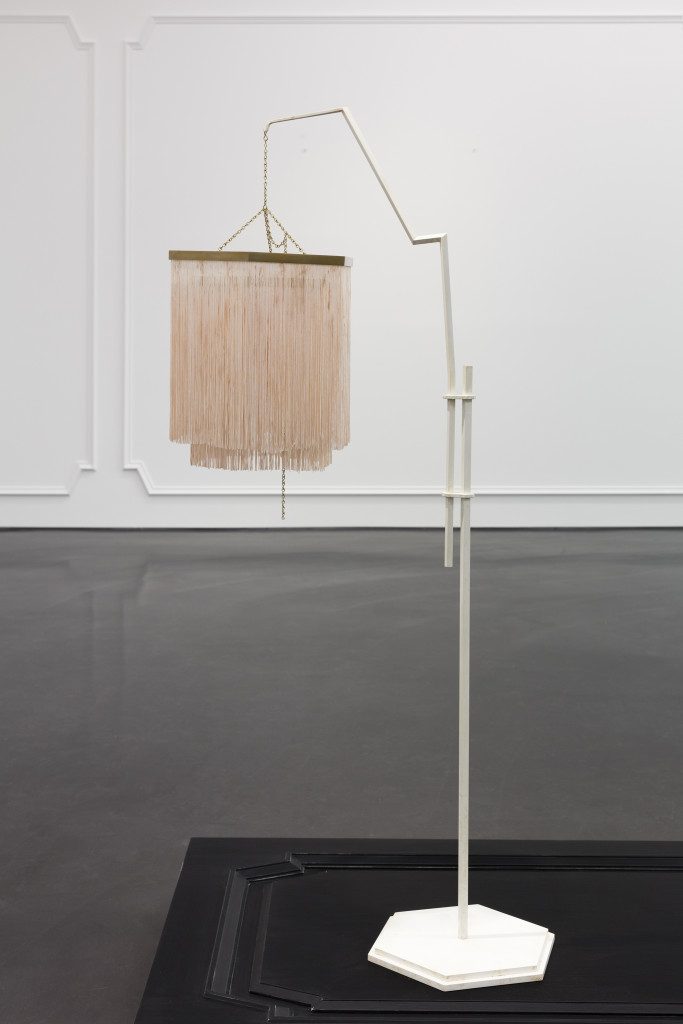 Martin Boyce
Alone On The Water
2018
Painted wood, painted and stained steel, brass chain, brass, dyed fringing
Door element 14 x 209.5 x 90 cm
Lamp element 141 x 65 x 30 cm
Overall 155 x 209.5 x 90 cm approx.
The work consists of a black panel suspended parallel above the ground on which a floor lamp is placed. The wooden panel has been meticulously constructed to resemble a found object: openings, where the metal fitting of a keyhole, a locking mechanism, and hinges might have been installed, have been recreated, constituting small hidden spaces. Some of these shapes and the custom-made molding on the surface of the panel play on forms from the 1925 Concrete Trees by the Martel brothers, as well as another motif associated with Boyce's series of lamps, a hexagon.
%3Cdiv%20class%3D%22artist%22%3E%3Cstrong%3EMartin%20Boyce%3C/strong%3E%3C/div%3E%0A%3Cdiv%20class%3D%22title%22%3E%3Cem%3EAlone%20On%20The%20Water%3C/em%3E%2C%202018%3C/div%3E%0A%3Cdiv%20class%3D%22medium%22%3EPainted%20wood%2C%20painted%20and%20stained%20steel%2C%20brass%20chain%2C%20brass%2C%20dyed%20fringing%3C/div%3E%0A%3Cdiv%20class%3D%22dimensions%22%3EDoor%20element%2014%20x%20209%2C5%20x%2090%20cm%20%285%201/2%20x%2082%201/4%20x%2035%203/8%20in%29%3Cbr%20/%3E%0ALamp%20element%20141%20x%2065%20x%2030%20cm%20%2855%201/2%20x%2025%205/8%20x%2011%203/4%20in%29%3Cbr%20/%3E%0AOverall%20155%20x%20209%2C5%20x%2090%20cm%20%2861%201/8%20x%2082%201/4%20x%2035%203/8%20in%29%3C/div%3E