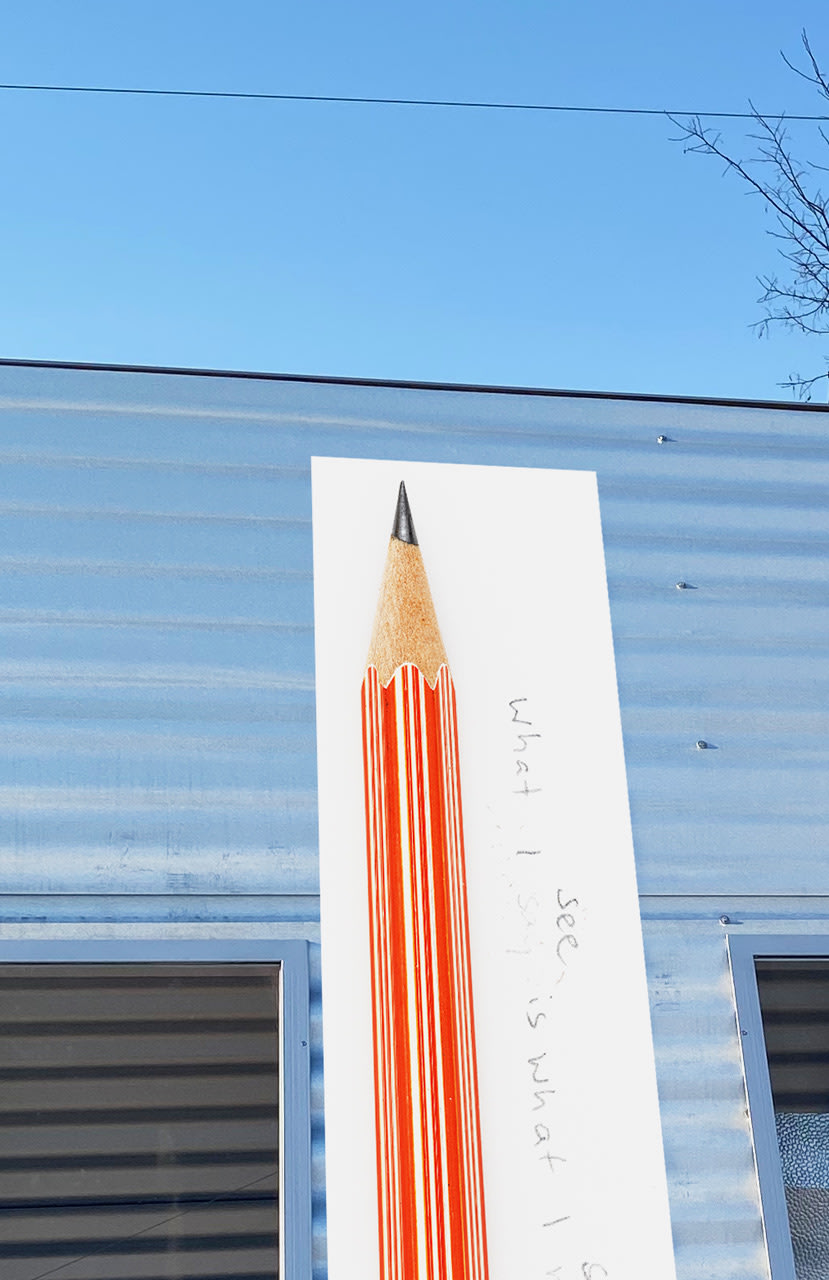 Finissage: Sunday September 17, 12-1pm
San Gimignano Lichtenberg, Berlin
Press Release
Jean-Pascal Flavien and Natalie Czech: make-up house and response / response
Sunday September 17, 12–1 pm
Part of a sunday afternoon – a Berlin Art Week event from haubrok foundation, FAHRBEREITSCHAFT
This will be the sixth and last time make-up session on the make-up house.
Natalie Czech will be responding to

Jean-Pascal

Flavien

's make-up house with a collaborative work titled Response / Response.
Jean-Pascal

Flavien

, make-up house:
Jean-Pascal

Flavien

's house, entitled the make-up house, is all surface. Sheets of corrugated metal folded to create a sheltering space, the house is open to the elements, with a small area to inhabit—just enough space to put on some make-up. Equipped with a small desk, a mirror and a selection of cosmetics, special guests will be invited to propose and make a maquillage for the house. Each of these will be applied temporarily to the facade. Simultaneously a person can make up their own face in a similar fashion. The recurring events are ephemeral, lasting from a day to a few weeks. The house will live the life of a surface, existing by making appearances.
Natalie Czech, response / response
The new series of Natalie Czech titled response / response is a photographic and collaborative work that invites writers to respond to existing poems. The photos are polyptychs in the form of glyphs or patterns. The two ends of the pencils motifs, one writing, one erasing accompany the rewriting gesture of the textual response. The work engages with the promise that any good poem contains, the promise of the responses it will generate in its readers. For this new work Czech collaborated with the artists and writers Rindon Johnson and Hanne Lippard.
Jean-Pascal Flavien's make-up house can be viewed at San Gimignano Lichtenberg, Arno Brandlhuber's architectural site. Find via Google Maps
+
Read more