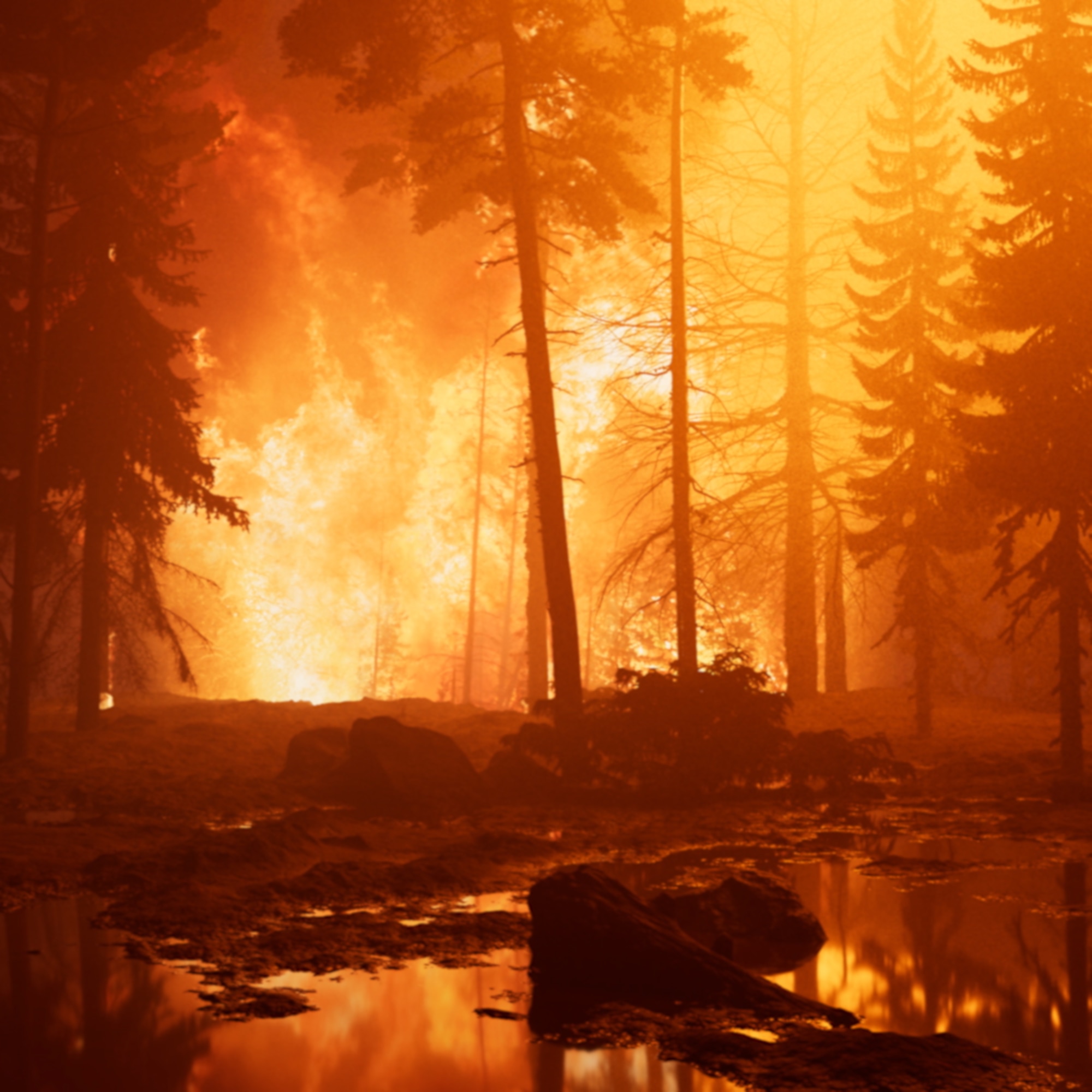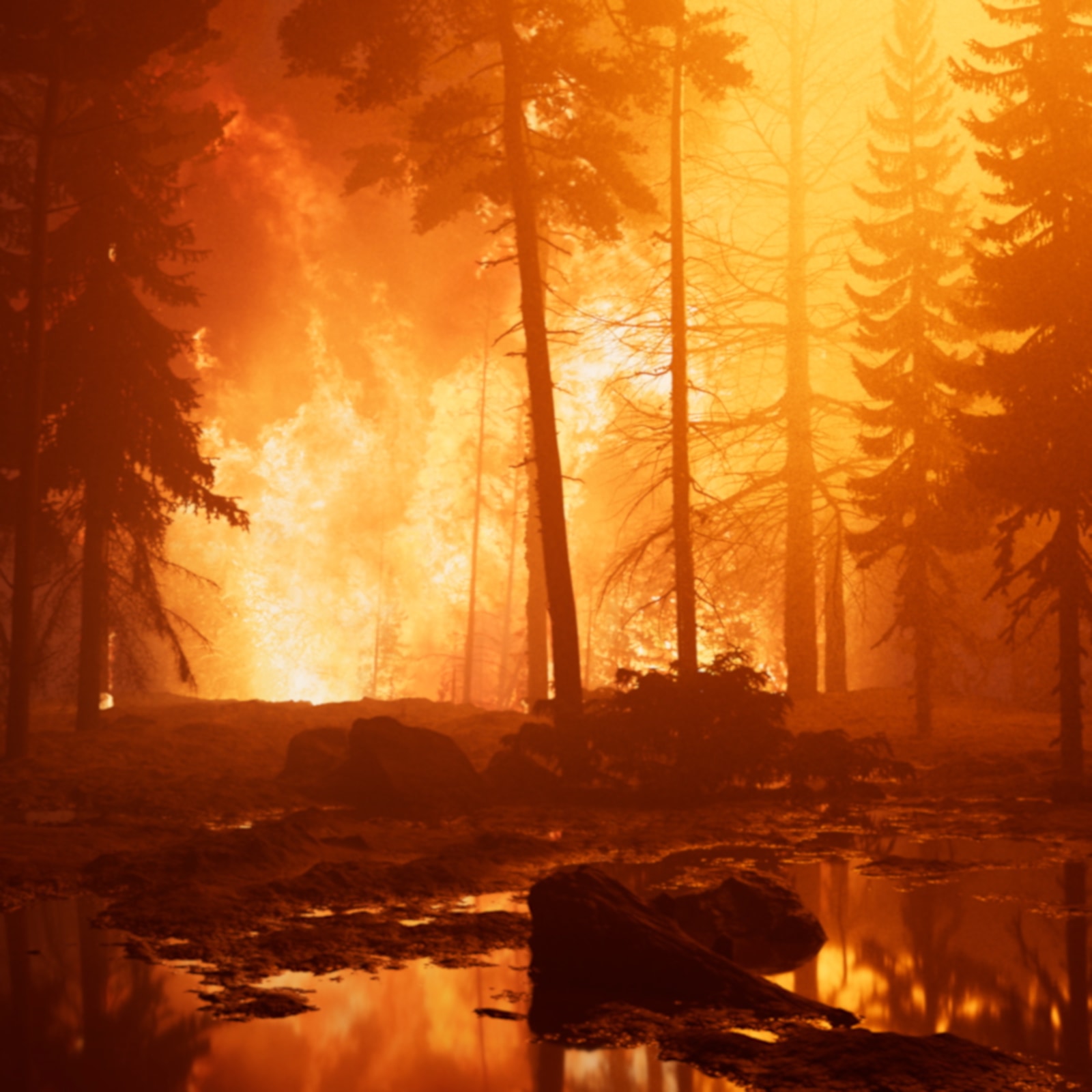 December 1, 2020—January 9, 2021
David Claerbout
Wildfire (meditation on fire), 2019–2020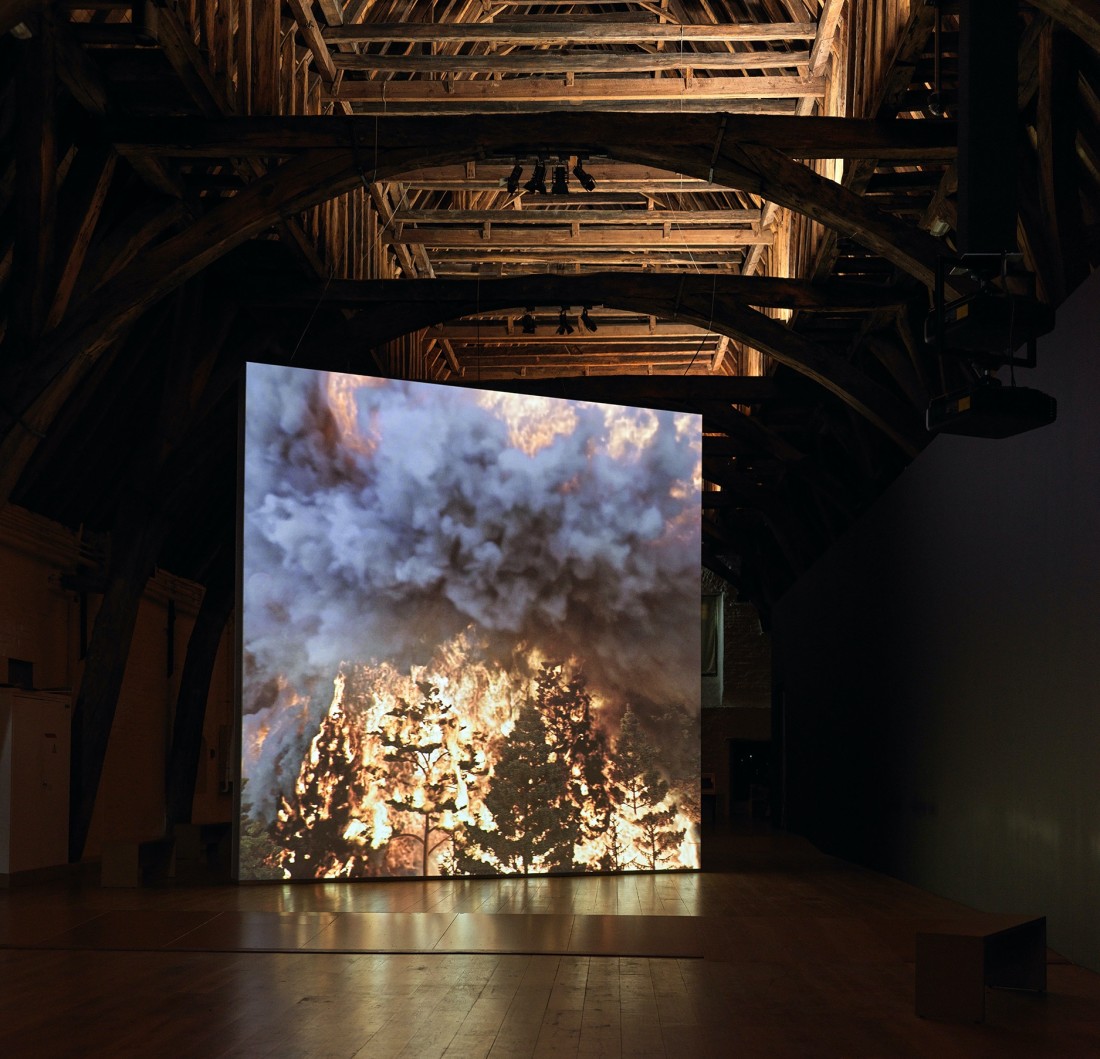 Wildfire
(meditation on fire), 2019–2020
---
Despite its hyper realistic appearance, Wildfire (meditation on fire) is not a film shot on location. Originally conceived in 2019–20 for Musea Brugge, the 24-minute single channel video projection uses 3D computer techniques and a simple camera movement to depict a spectacular wildfire in an artificially rendered landscape.
Moving at a very slow pace, views of a luscious forest slowly merge into dramatic—and hypnotic—still images of destructive flames. Projected on a large-scale free-standing screen, the work seems to absorb the viewer into its hellish scenery.
Originally trained in painting and drawing, David Claerbout is known for his works using photography, video, digital technology and sound.
His practice revolves around the concepts of temporality and duration, images suspended in a tension between stillness and movement, as well as the experience of dilated time and memory.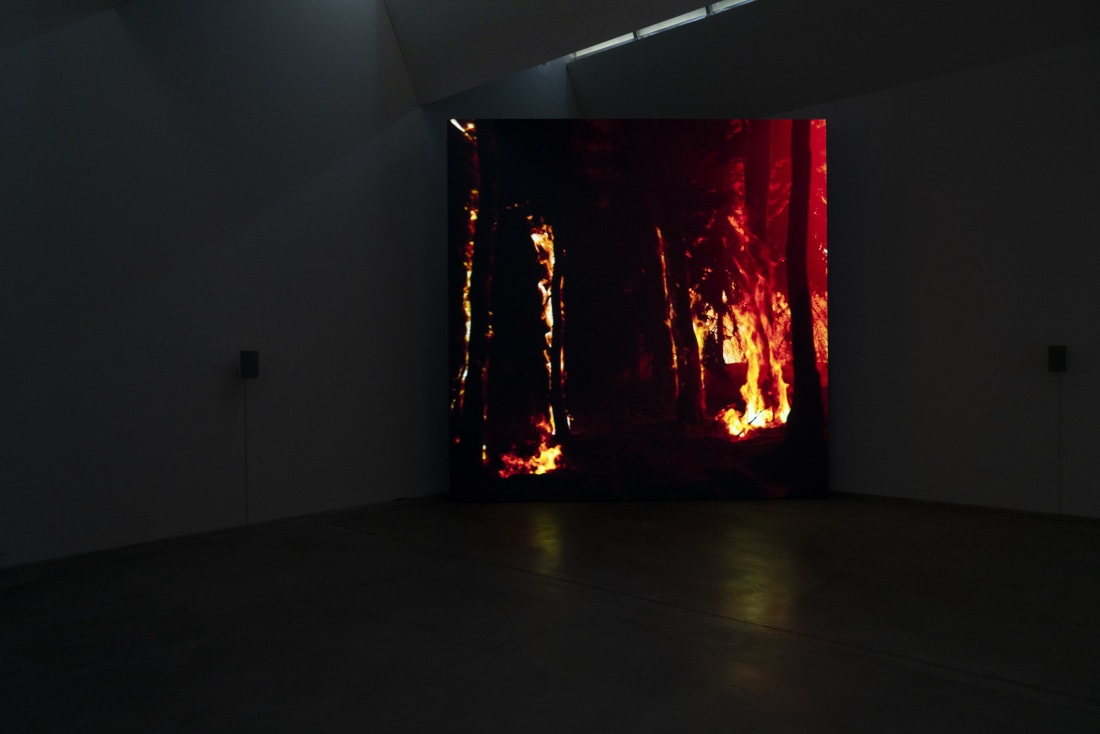 Claerbout says that he "sculpts in duration. The definition of duration is different from that of time: duration is not an independent state-like time, but an in-between state."
With his large-scale video-based installations, the artist makes the viewer a part of the work: whether by establishing a connection between the projected images on the screen and the audience, or by creating a spatial relationship between the screen itself and the exhibition space, or simply, by allowing a process by which "a single scene can develop into another by the presence of the spectator and a bit of time."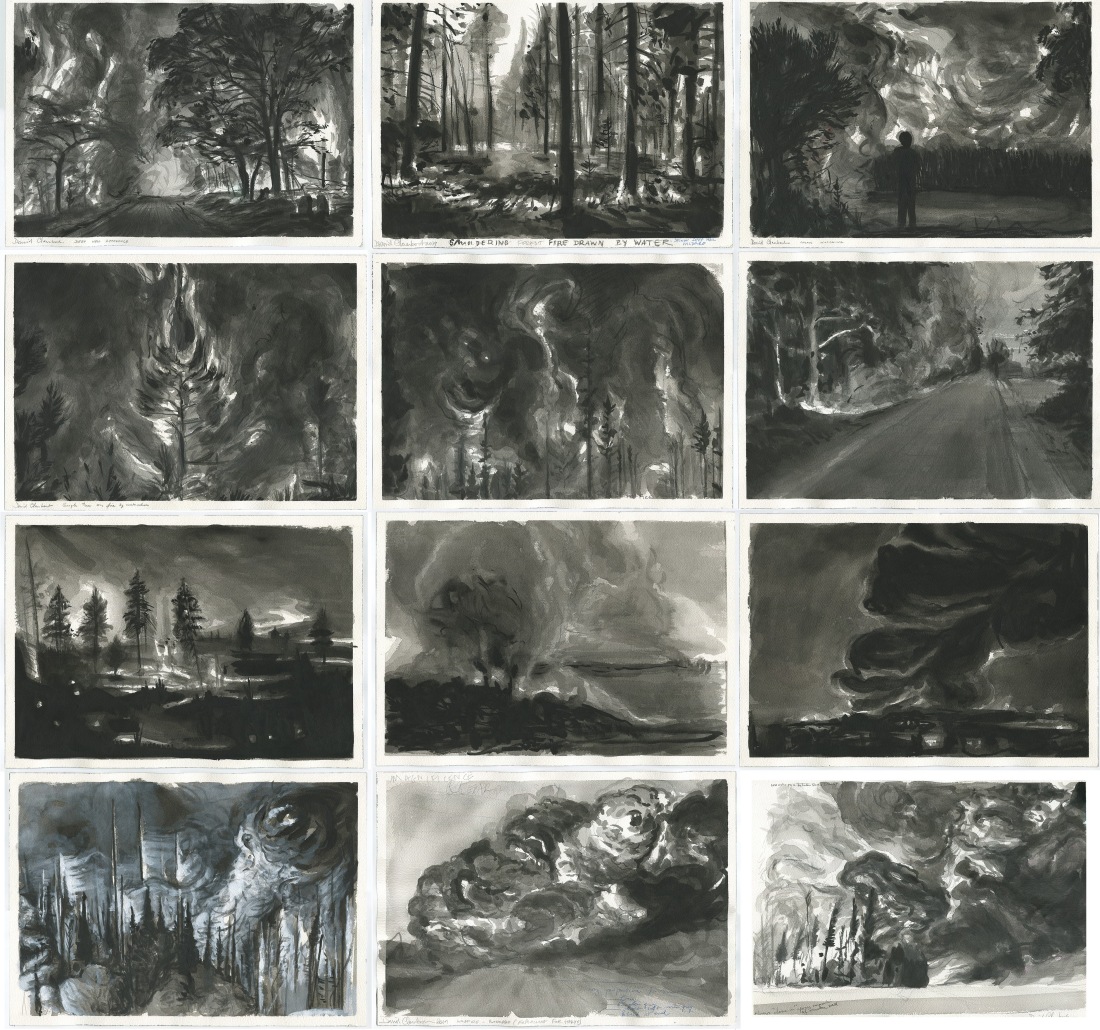 Drawings
---
Claerbout creates a small number of drawings with each of his projects as notes to himself regarding problems encountered during film shootings or preparatory studies. According to him: "drawing was what I was best at for putting ideas on paper."
Showing a great attention to detail, these drawings are usually made before completion of the work. More than simple tools or preparatory sketches, they transcribe onto paper the duration of images—therefore time—through the depiction of movement and film editing.
Production images
---
The 24 minute single channel video projection is composed of an artificially rendered landscape. These 3D production images give an insight into the making of Wildfire (meditation on fire).
Interview with David Claerbout
Follow David Claerbout in his Antwerp studio as he describes his practice and the process behind his video installations.