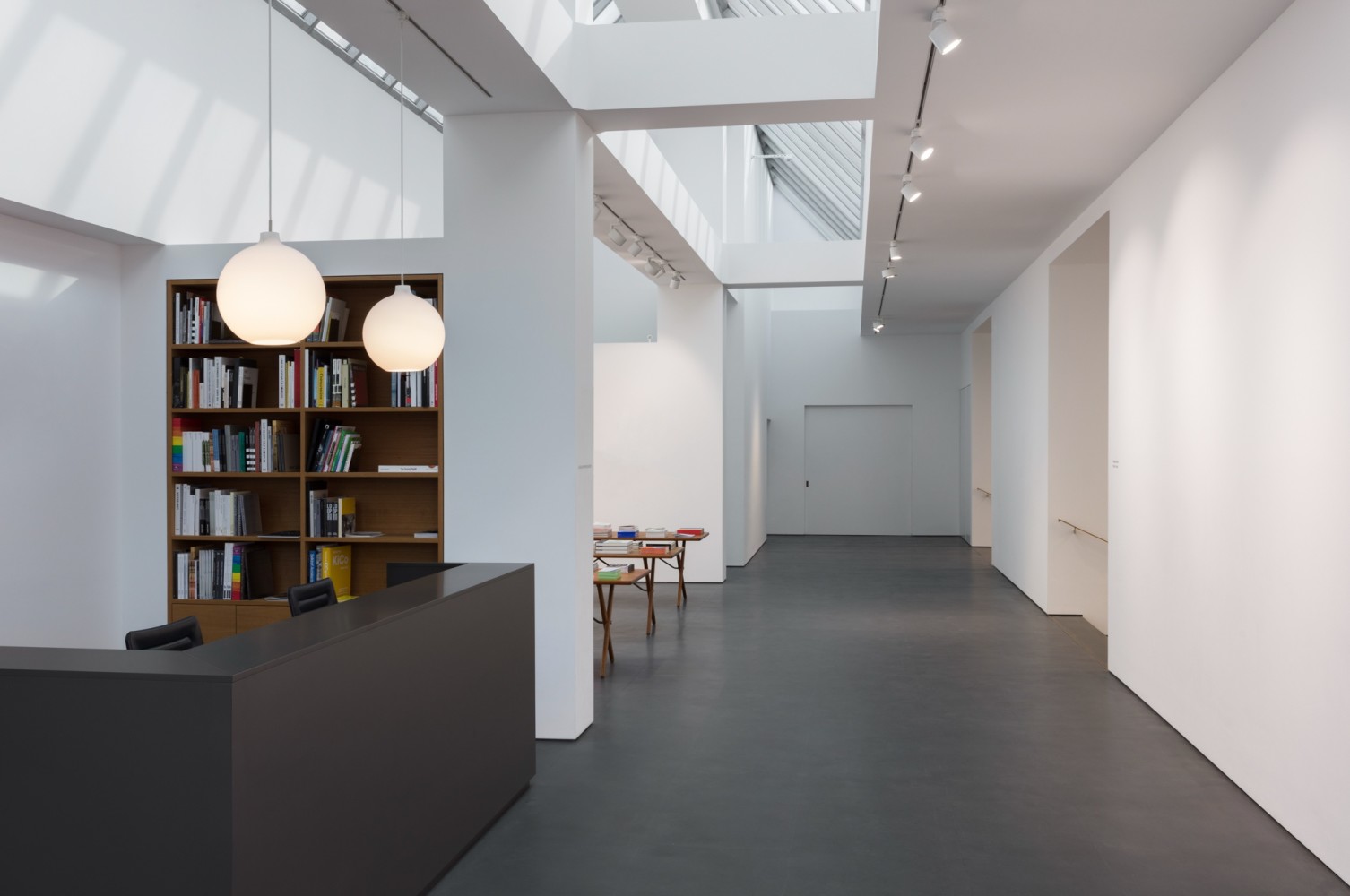 On View at the Gallery and Concurrent Exhibitions in Berlin
and current visitor information
January 3 – February 26, 2022
Esther Schipper is pleased to announce Once Upon a Who?, Simon Fujiwara's second solo exhibition with the gallery.
Once Upon a Who? presents new works from Fujiwara's latest ongoing project – a body of work centered on the fictional character Who the Bær.

Who the Bær is a unique cartoon character in the form of a denim wearing bear with a golden heart and an uncontrollably long tongue, that seemingly has no gender, race, sexuality or even a clear design. Without an identity, Who exists only as an image, a status that allows them the freedom to roam a world of online images, appropriating characters, identities, aesthetics and guises in a greedy search for a 'self'.

Follow Who the Bær on Instagram.
---
Please note in accordance with the Third SARS-CoV-2 Infection Protection Measures Ordinance of the State of Berlin, the 2G rule applies for entry to the gallery.
Entry is only possible by presenting a vaccination certificate or proof of recovery. Please present this to our team at reception.
We ask that you wear a FFP2 face mask throughout the gallery and maintain a physical distance of 1.5 m from other visitors and members of our staff.
Thank you for your understanding.
---
We've created a map of exhibitions in Berlin
---
Once Upon a Who? – Simon Fujiwara

Opening January 15, 2022

Esther Schipper is pleased to announce Once Upon a Who?, Simon Fujiwara's second solo exhibition with the gallery, opening Saturday January 15.

Once Upon a Who? presents new works from Fujiwara's latest ongoing project – a body of work centered on the fictional character Who the Bær.

Who the Bær is a unique cartoon character in the form of a denim wearing bear with a golden heart and an uncontrollably long tongue, that seemingly has no gender, race, sexuality or even a clear design. Without an identity, Who exists only as an image, a status that allows them the freedom to roam a world of online images, appropriating characters, identities, aesthetics and guises in a greedy search for a 'self'.

Follow Who the Bær on Instagram.

Concurrent exhibitions in Berlin

With ongoing Covid-19 regulations it is recommended you check the visitor information of each respective institution when planning your visit.

Die unbekannte Stadt: LICHTENBERG

With Isa Melsheimer

Ways of Seeing Abstraction – Works from the Deutsche Bank Collection

with Karin Sander

Through February 7, 2022

Aspects of contemporary abstract art, coupled with historical reminiscences, are the focus of the third exhibition showcasing works from the Deutsche Bank Collection at the PalaisPopulaire. The selection includes some 168 works from 1959 to 2021.

Karin Sander's work Wandstück / Wall piece is created by removing an extremely thin layer of paint with all its irregularities, about one-tenth of a millimeter thick, from the wall surface. By sanding the wall down numerous times using increasingly fine sandpaper, the wall beneath, which is covered with emulsion paint, is polished to a high gloss. The picture is created not by applying material but by removing it. The polished surfaces of the wallpieces mirror sections of their surroundings and alter their composition according to the position from which they are contemplated.

Palais Populaire

Unter den Linden 5

10117 Berlin