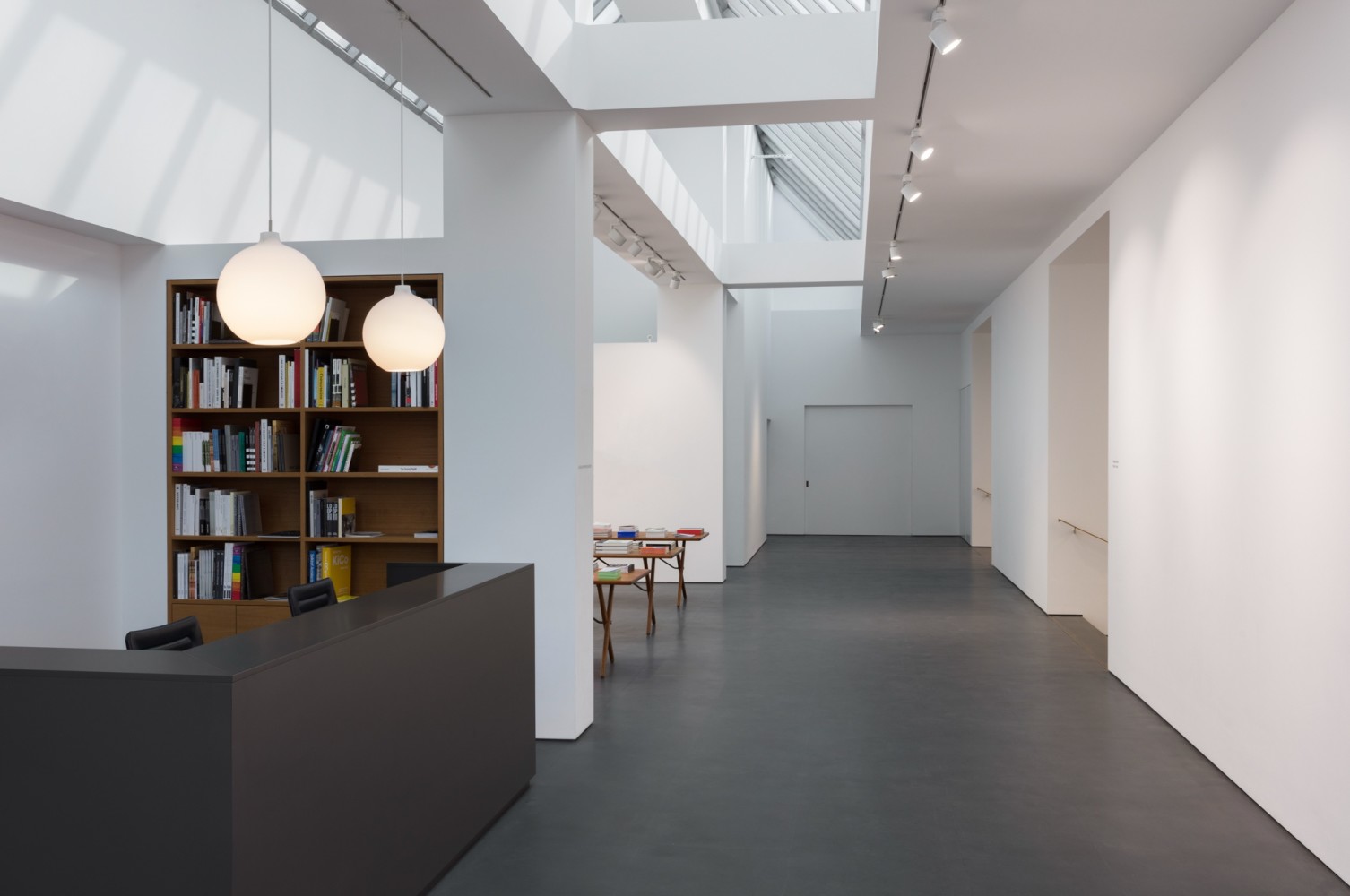 On View at the Gallery
and concurrent exhibitions in Berlin
October 29 – December 18, 2021
Esther Schipper is pleased to present Angela Bulloch's Animal Vegetable Mineral, the artist's 13th exhibition with the gallery. On view will be all new works, further developing the artist's iconic series and her sculptures assembled from modular geometric elements, as well as a monumental wall painting and a projected digital animation.
---
Please note in accordance with the Third SARS-CoV-2 Infection Protection Measures Ordinance of the State of Berlin, the 2G rule applies for entry to the gallery.
Entry is only possible by presenting a vaccination certificate or proof of recovery. Please present this to our team at reception.
We ask that you wear a FFP2 face mask throughout the gallery and maintain a physical distance of 1.5 m from other visitors and members of our staff.
Thank you for your understanding.
---
We've created a map of exhibitions in Berlin
---
Animal Vegetable Mineral – Angela Bulloch

Through December 18, 2021

Esther Schipper is pleased to present Angela Bulloch's Animal Vegetable Mineral, the artist's 13th exhibition with the gallery. On view will be all new works, further developing the artist's iconic series and her sculptures assembled from modular geometric elements, as well as a monumental wall painting and a projected digital animation.

Concurrent exhibitions in Berlin

With on-going Covid-19 regulations it is recommended you check the visitor information of each respective institution when planning your visit.

NOTHINGTOSEENESS – Void/White/Silence

With Rosa Barba, Ceal Floyer, Pierre Huyghe and Karin Sander

Through December 12, 2021

Bringing together the works of 75 international artists, "NOTHINGTOSEENESS - Void/White/Silence" draws on John Cage description of the equivalent of silence in the visual arts as "nothingtoseeness" and circumscribes nothingness through seeing and feeling. The exhibition is dedicated to this experience of seeing and the broad spectrum of meanings of the colour white, emptiness and silence.

Akademie der Künste
Hanseatenweg 10
10557 Berlin-Tiergarten
www.adk.de





A FIRE IN MY BELLY

with Thomas Demand

Through December 12, 2021

A FIRE IN MY BELLY is a large collection exhibition, featuring over thirty artists from different generations and backgrounds, including Thomas Demand, who in a variety of mediums and contexts examine the ways in which experiences of violence and loss are enacted, witnessed, and transformed. Comprising film, video, photography, painting, sculpture, and poetry, the exhibition explores how artists negotiate and transcend these experiences through personal and political gestures of protest and resistance. The works included in A FIRE IN MY BELLY thus alternate between moments of tension, poetry, and release.

Julia Stoschek Collection Berlin
Leipziger Straße 60
10117 Berlin


Die unbekannte Stadt: LICHTENBERG

With Isa Melsheimer

Rosa Barba – In a Perpetual Now

Through January 16, 2022

Watch our exclusive exhibition film here

For the reopening of the Neue Nationalgalerie, Berlin-based artist Rosa Barba will present various works under the title In a Perpetual Now. In addition to key pieces from her oeuvre created between 2009 and 2021, a new film produced for the exhibition will also be shown.

With its architectural structure the large steel construction makes reference to Mies van der Rohe's early project Brick Country House, while also displaying 15 of her cinematic and sculptural works. Specially produced for the architecture of the Neue Nationalgalerie, the expansive installation follows the prinicple of cinematic montage, which plays a pivotal role in the artist's work.

Neue Nationalgalerie

Potsdamer Straße 50

10785 Berlin

Ways of Seeing Abstraction – Works from the Deutsche Bank Collection

with Karin Sander

Through February 7, 2022

Aspects of contemporary abstract art, coupled with historical reminiscences, are the focus of the third exhibition showcasing works from the Deutsche Bank Collection at the PalaisPopulaire. The selection includes some 168 works from 1959 to 2021.

Karin Sander's work Wandstück / Wall piece is created by removing an extremely thin layer of paint with all its irregularities, about one-tenth of a millimeter thick, from the wall surface. By sanding the wall down numerous times using increasingly fine sandpaper, the wall beneath, which is covered with emulsion paint, is polished to a high gloss. The picture is created not by applying material but by removing it. The polished surfaces of the wallpieces mirror sections of their surroundings and alter their composition according to the position from which they are contemplated.

Palais Populaire

Unter den Linden 5

10117 Berlin

Sculpture Park

with Angela Bulloch

Ongoing

Heavy Metal Stack of Six: Greige is from a series of sculptures—assembled from modular shapes—that combine Angel Bulloch's interest in the logic of geometry and seriality with graphic and sculptural qualities. The surface of the vertically assembled rhomboid shapes, painted in three colors, creates an optical illusion of pushing and pulling planes, giving the work an almost abstract quality, shifting between two and three dimensions.


Haus am Waldsee, Sculpture Park
Argentinische Allee 30

14163 Berlin
www.hausamwaldsee.de