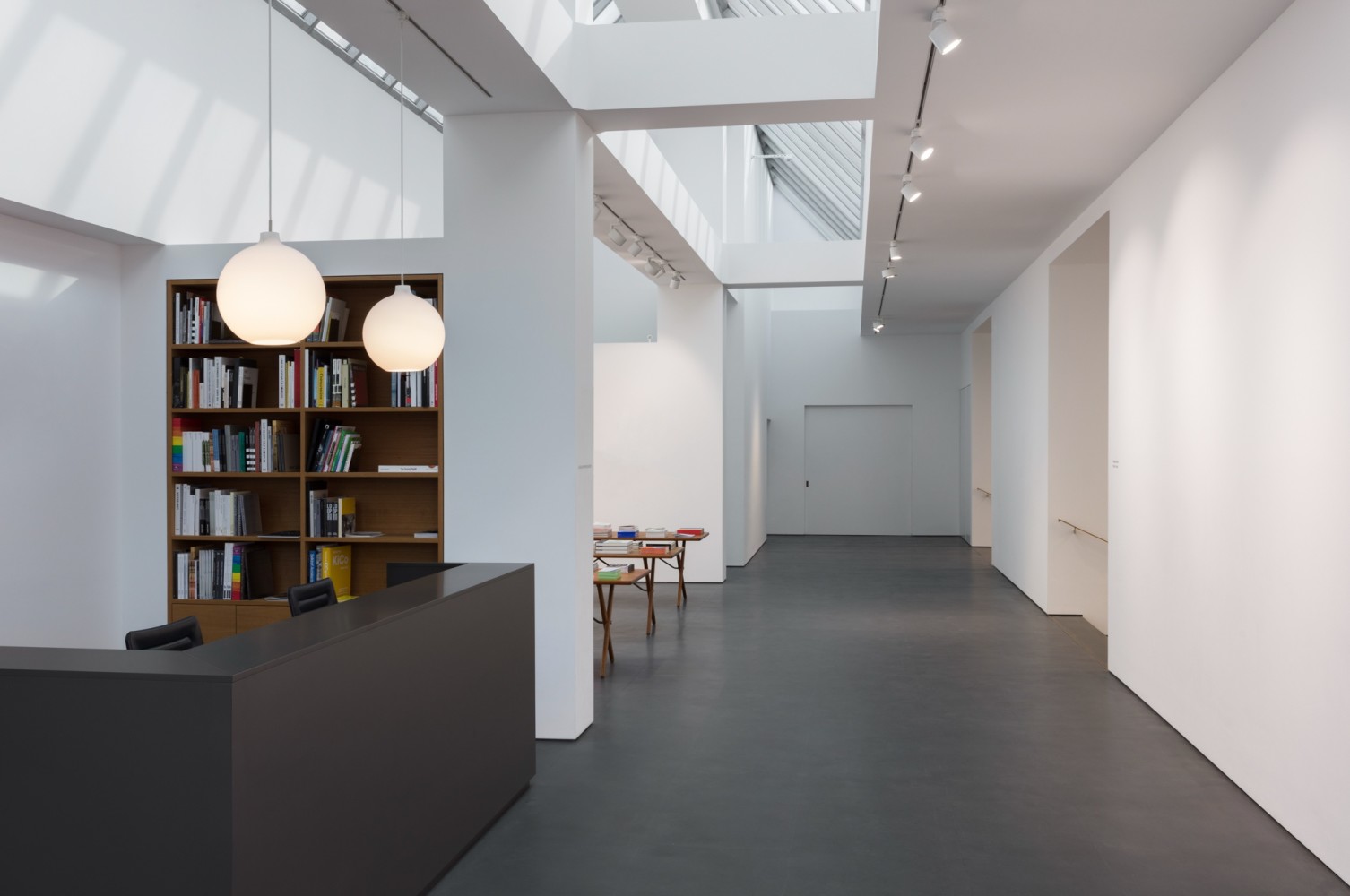 On View at the Gallery
and Concurrent Exhibitions in Berlin
July 18 – August 27, 2022
Esther Schipper is pleased to present Summer '22, a group exhibition with works by Sarah Buckner, Ann Veronica Janssens, Sojourner Truth Parsons, Cemile Sahin, Julia Scher, Sun Yitian and Tao Hui. On view are works in a range of media, among them installation, film, sculpture and painting.

Please note from August 1–14 the gallery will be open
Wednesday through Friday, 12–6pm.


---
---
Summer '22

With Sarah Buckner, Sojourner Truth Parsons, Cemile Sahin, Julia Scher, Sun Yitian and Tao Hu

Summer '22
With Sarah Buckner, Sojourner Truth Parsons, Cemile Sahin, Julia Scher, Sun Yitian and Tao Hui
July 21 – August 27, 2022
www.estherschipper.com

Special opening hours August 1–14, Wed–Fri 12–6pm

Please note that from August 1–14 the gallery will be open Wednesday through Friday, 12–6pm.

Concurrent exhibitions in Berlin

With ongoing Covid-19 regulations it is recommended you check the visitor information of each respective institution when planning your visit.

'...'

with Isa Melsheimer


TROPEZ
Sommerbad Humboldthain
Wiesenstraße 1
13357 Berlin
Through August 19, 2022
www.tropeztropez.de

For their yearly summer exhibition, TROPEZ, a space for art inside the public pool Sommerbad Humboldthain, is featuring a group exhibition with works by Ana Alenso, Grit Burmeister & Franzi Kleinert, Samira Hodaei, Lungiswa Gqunta, Isa Melsheimer, Nadim Vardag, Shira Wachsmann, Mara Wohnhaas.

Outdoor sculptures and (video) installations translate the effects of various crises and social injustice into tangible images. ... responds to the speechlessness in the face of current world events and quotes the three dots familiar from messenger services that appear whenever the person on the other side is writing. What could we answer?

Opera Opera. Allegro ma non troppo

With Rosa Barba


Palais Populaire
Unter den Linden 5
10117 Berlin
Through August 22, 2022
www.palaispopulaire.db.com

Friendship. Nature. Culture.

With Karin Sander


44 Years of the Mercedes-Benz Art Collection
Works of the Collection 1920–2021
Mercedes-Benz Contemporary
Haus Huth
Alte Potsdamer Straße 5
10785 Berlin
Through August 28, 2022
www.mercedes-benz.art

Tresor 31 – Techno, Berlin und die große Freiheit

with Hito Steyerl


Tresor Berlin
Köpenicker Str. 70
10179 Berlin
Through August 28, 2022
www.tresorberlin.com

Techno, Berlin und die große Freiheit is a personalised, audio-led exhibition-experience taking place in Kraftwerk. Through films, sculpture, archival objects and photography the exhibition explores the three decade long story contextualising techno's 'big bang' in Berlin the early 90s. Specific historical conditions created the external circumstances for this movement to explode at that place and at that time. The exhibition examines Tresor's winding journey in context - from its pre-history in the unusual economic and social conditions of West Berlin to its transition into the cosmopolitan capital city of today. Through archival material and artworks, combined with a spatialised headphone audio-system, Tresor 31's exhibition explores the personal narratives that underpinned techno culture since its beginnings as an artistic and social movement.

Balance

With Ugo Rondinone


Hamburger Bahnhof
Invalidenstraße 50-51
10557 Berlin
Through October 9, 2022
Hamburger Bahnhof, Berlin
www.smb.museum

at dawn

With Rosa Barba

Julia Stoschek Collection

Leipziger Str. 60

10117 Berlin

Through

December 4, 2022www.jsc.art

Under Construction | New Acquisitions for the Nationalgalerie's Collection

With Ceal Floyer and Daniel Steegmann Mangrané

Hamburger Bahnhof

Invalidenstraße 50-51

10557 Berlin

Through January 15, 2023


www.smb.museumwww.underconstructioninberlin.de




The Hamburger Bahnhof holds an exhibition entitled Under Construction, presenting the latest additions to the Nationalgalerie collection, including works by

Ceal Floyer

and

Daniel Steegmann Mangrané

.

Ever since the institution was founded in 1861, the collection of the Nationalgalerie has continually been expanded to include contemporary works from each passing era. The collection has been "under reconstruction" since the exhibition and research project Hello World: Revising a Collection (2018), which reflected on the political and cultural ramifications of the Nationalgalerie's approach to collecting, and called for non-Western art movements and transcultural approaches to be incorporated into the museum's practices and collections. In a presentation of selected new acquisitions, the Hamburger Bahnhof – Museum für Gegenwart – Berlin is showing works by international artists in various media, including painting, installation, sculpture, video and works on paper.